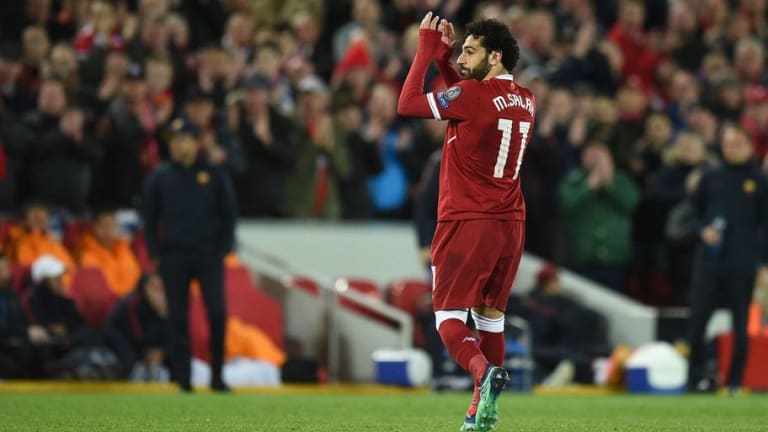 Calling all Liverpool fans. If you want to eat like Anfield hero Mohamed Salah, you now can after the 43-goal superstar revealed the identity of his favourite Egyptian food, a dish he always has to have immediately whenever he returns home.
Foreign players arriving in England rarely take to the local cuisine, and Salah apparently isn't fond of the traditional pies and fish and chips that he has tasted since moving to Liverpool.
In an interview with CNN, the 25-year-old has revealed that his favourite food is an Egyptian specialty called kushari, a working class dish in origin that emerged in the 19th century and is made from rice, macaroni and lentils and topped with spiced tomatoes, chickpeas and onions.
"When I go back to Egypt, I call my friend from the airport to buy kushari for us to eat in the car. I pull my hoodie over my head, jump into the car and then I'm eating it straight away," he said.
Having scored 43 goals in all competitions this season - including two in Liverpool's 5-2 thrashing of Roma in the Champions League this week - Salah is in the form and physical shape of his life.
"Nutrition is so important, it's part of the game. It has helped with my recovery, allowed me to sleep better and helped my body adapt quickly," he continued. "My nutritionist says that because I don't have any fat on my body, I can eat what I want. I also don't drink [alcohol] so it's fine."