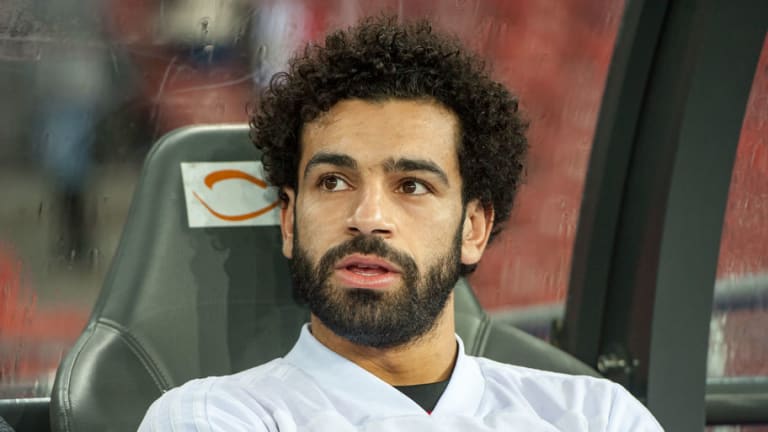 The Grand Mufti of Egypt Shawki Allam has granted Liverpool superstar Mohamed Salah and his international teammates permission to postpone their Ramadan fasting obligations in the days building up to the World Cup this summer.

This year, Ramadan commences on May 15 which, awkwardly for Salah, falls 10 days before a potential Champions League final against either Real Madrid or Bayern Munich.
Liverpool are looking in a healthy position after beating Roma 5-2 in the sides' first leg at Anfield, and look set to contest a second European final in three years after facing Sevilla in the Europa League final in 2016.
Practising Muslim Salah, along with teammates Emre Can and Sadio Mane, would be required to fast during daylight hours for one month.
However, Salah and his Egyptian teammates will have exemption from fasting in the immediate build up to the World Cup, as allowed by Grand Mufti Allam.
As reported by the Egyptian Independent, "it is allowed for Muslims who are traveling to postpone their fasting until they return.
"Non-observance of fasting during Ramadan is also allowed for Muslims whose work is physically demanding, provided that the work is their sole source of income and that they find it difficult to perform their tasks while fasting, according to Allam. However, this principle does not apply to the national team players.
"Although it is allowed for the national team players to postpone fasting, Allam stressed that it would be best that they fast if they can."
Egypt's first game in Russia is on June 15, one day after Ramadan ceases, and Allam will issue a 'fatwa' which will allow Salah and co to eat and drink as normal to allow them to reach optimum condition before the start of the tournament.
However, for the moment, Salah has not be granted a decree as an individual by Allam, meaning he will not be able to eat or drink until an hour before kick off on the day of the Champions League final.
Speaking about observing Ramadan as a Chelsea player back in 2014, Salah said (via King Fut): "Ramadan was a bit difficult for me because we had two training sessions every day, the weather was very hot and I played in every game."
"Although I am used to it, it's finished now and I can eat and drink as normal. When you train twice a day your energy levels drop by the second session, but it means a lot to me so I'm very happy and I feel good."