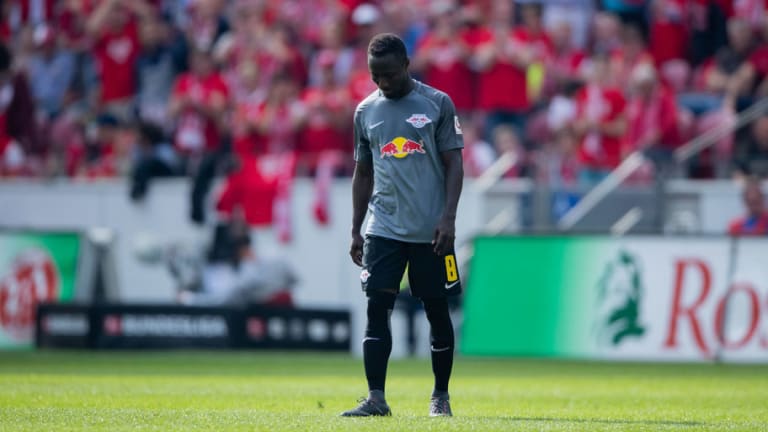 Liverpool fans are excited by the prospect of finally introducing RB Leipzig's star Naby Keita into the Anfield fold at the end of this season, any why wouldn't they be? 
The 23-year-old possesses the ability to break defensive lines with his blistering speed and direct running style from deep, while housing the skill to pick the perfect pass to unlock the opposition from afar. 
However, the Guinea international also heads to Merseyside with a mean streak; showcased once again on Sunday afternoon by seeing red for the fourth time this season during Die Roten Bullen's 3-0 defeat to Mainz - and given Roy Keane was sent off seven times in his entire Premier League career, that is quite a lot. 
In a contest where the Champions League hopefuls needed a calm, controlled head in the middle of the park to stand any chance of reaching Europe's elite competition for only the second time in their history, Keita saw fit, in added time, to find his way into the referee's notebook with a second bookable offence. 
There is no doubting the player's quality; however, his discipline; something Liverpool boss Jurgen Klopp holds in extremely high regard, is almost non-existent. 
The Reds are indeed crying out for a bit of steel in midfield; someone to take the game by the scruff of the neck when the chips are down. 
But the sheer shortsightedness and petulance in the former RB Salzburg man's game will be of a concern to the Anfield managerial team; and so it should be. 
Admittedly, Keita is still only 23 and has a lot of development ahead of him. But Klopp is going to have a tough time on his hands during the midfielder's opening few months at the club.