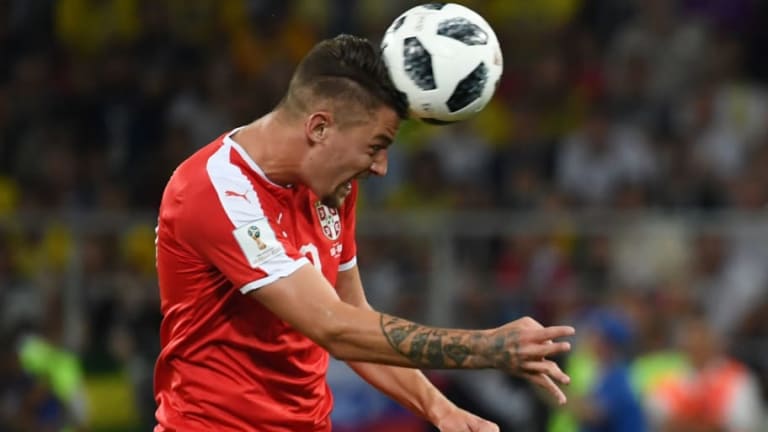 Sergej Milinkovic-Savic Hints at Desire to Link Up With Liverpool Midfielder Next Season
Sergej Milinkovic-Savic has said that he would like it if his international comrade Marko Grujic make the switch to Lazio this summer.
The Liverpool midfielder made 14 appearances for Welsh side Cardiff City after moving there on loan in January. And the Bluebirds are keen to take him back for next season, with the player's immediate future still unclear.
Lazio are reported as being interested in acquiring Grujic's services as well, and Serbian international teammate Milinkovic-Savic has urged him to consider an offer from the Serie A side if they do make an approach.
"I told him that if he goes to Rome (to join Lazio), he will be fine," the midfielder told Mediaset Premium (H/T the Echo).
"I'll leave the shirt and the locker directly to him? Hey, I didn't say I'm leaving Lazio."
Grujic will be rejoining the Reds for the pre-season next month and will be assessed by Jurgen Klopp ahead of the upcoming Premier League campaign.
Milinkovic-Savic, though, has also been the subject of speculation, with his future shrouded in uncertainty, much like Grujic's. He will be needing to get some rest before making a decision, however.
"I need a little bit of rest now," he said regarding a possible move to Manchester United, who are intent on bringing him to Old Trafford this summer, per various reports.
"I'll return to Rome and I would be happy if I stay at Lazio, as I'm content there and I have a contract. I read something different in the papers every day, but I haven't thought about it yet. First I'll rest for a bit, then we'll see."