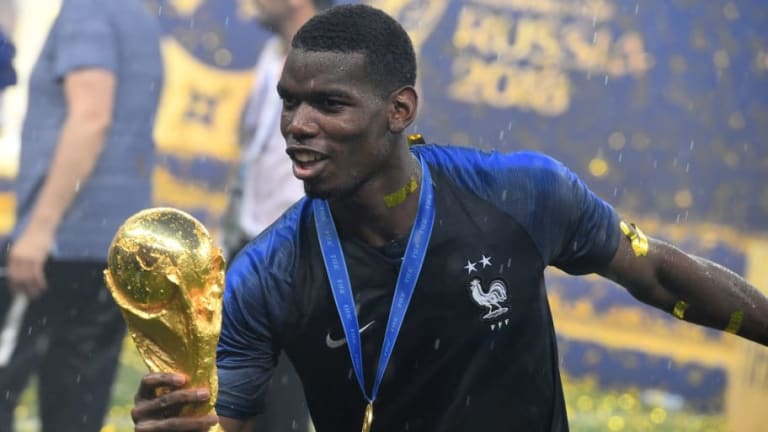 PHOTO: Man Utd Star Paul Pogba Dabs With World Cup Trophy as He Silences His Critics
France star Paul Pogba is definitely living his best life after helping Les Bleus achieve their first World Cup triumph since 1998.
The Manchester United midfielder has often been slammed for his social media activity, hairstyles and his love of the dab. But he no longer needs to pay attention to any of that now as he's done something countless greats have gone an entire career without getting to do.
Pogba is now a World Cup winner, no matter what anyone thinks, and deservedly so, having played a pivotal role in France's march to the coveted trophy.
The player showed great maturity over the last month, even going into the tournament with a regular haircut. But now that he's won the World Cup, he will undoubtedly have no end of fun as he heads into a much deserved holiday period. And, of course, he's kicked things off by dabbing with trophy in hand.
The Frenchman played one of the best games of his life in Sunday's final, scoring France's third goal in their amazing 4-2 victory over a valiant Croatian side.
Despite all of the criticism he has faced since joining United, the player will be heading back to Manchester as a World Cup winner with little to prove. By that measure, we're sure to see a lot more dabbing from him next season.