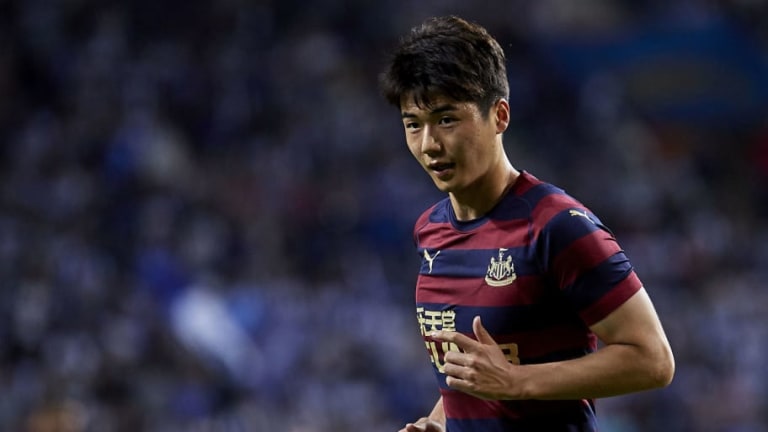 Why Commercial Benefits Alone Justify Newcastle United's Two Asian Additions
Even if new signings Ki Sung-Yueng and Yoshinori Muto fail to make the grade at Newcastle United, their respective transfers will have been well-justified given the commercial benefits for the club.
As Newcastle's first-ever Asian players, the South Korean and Japanese stars will have brought huge new revenue markets to Newcastle.
South Korea and Japan are arguably two of the most fanatical countries in Asia when it comes to football, and is a region with a large number of potential fans with disposable income to spend.
In the modern game of football, rightly or wrongly, commercial success is almost as important to clubs as success on the pitch.
In Newcastle's case, despite another summer of frustration that only now - late in the day - seems to be beginning to break, this is one area where they have done well.
It's no secret that the Tyneside club is a hugely marketable entity. A committed, vast fan base and an impressive stadium make it an appealing club to market to the rest of the world, and owner Mike Ashley is well aware of that fact.
Despite often being so tight-fisted over transfers, Ashley was probably more than keen to greenlight the moves for Ki and Muto.
After all, the South Korean came in on a free transfer, costing only his wage bill, while Muto could be considered a budget buy in the modern Premier League market at just £9.5m.
Now, in a perfect world, all that is needed is for the two players to perform brilliantly on the pitch too next season.
There is a good chance Ki will do so having already played Premier League football.
He's also most likely set to be lining up alongside a familiar face in Jonjo Shelvey. While the pair were previously at Swansea, they formed a good partnership that saw some of Ki's best peformances - now under the tutelage of Rafa Benitez and in the same situation, it could be the start of some very good times for the South Korean.
Muto is a little more of an unknown package. He's been impressive for Mainz, even if his goalscoring track record isn't the most mouth-watering.
Alarm bells might have been ringing when the player told press at Haneda airport that his goal would be to score ten goals in a season abroad - something the player hasn't achieved yet in Germany.
However, it should be understood that Muto's game isn't exclusively about scoring.
Yes, he's a striker - but he's more of a defensive forward than necessarily a fox in the box. He has been described many times over as similar to Shinji Okazaki, with tireless energy and willing to make himself a living nightmare for defenders.
He will press, harry and panic opposition defences, and hopefully then feed a new strike partner as Benitez continues to push for a second striker - likely West Brom's Salomon Rondon.
From the descriptions of his style of play, and from past evidence, the best way to describe Muto and how Benitez will likely utilise him would be as a more talented version of Joselu.
It remains to be seen if he can perform at Newcastle, as it does with Ki, but so far - through the commercial success alone that the pair bring - they have to be considered smart business deals.