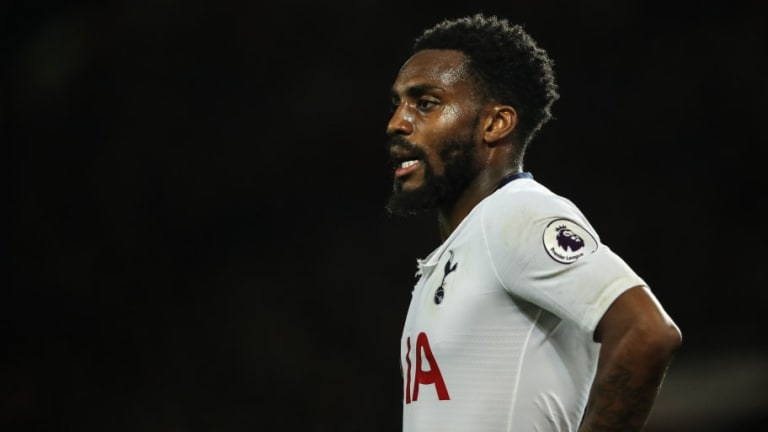 Danny Rose Reveals He's 'Starting From Zero' at Spurs & Grateful to Pochettino for First-Team Recall
Tottenham full back Danny Rose has thanked Mauricio Pochettino for giving him a fresh start at the club following a summer of intense transfer speculation. 
The 28-year-old had been linked with a number of clubs over the summer, including moves abroad to the likes of Schalke or Paris Saint-Germain, although Rose has now quashed those rumours, expressing gratitude to his manager following clear the air talks. 
As quoted by the Daily Mail, he said: "The manager has spoken to us all a couple of weeks ago and said everybody starts from zero. We all have to start again trying to impress him and that's great. We all go again.
"I'm good. I'm not listening to the speculation about my future. If I'm here past Friday, which I'm expecting to be, which will be great, I'm looking forward to seeing what we can achieve at the end of the season."
Despite failing to sign a new player in the recent transfer window, Spurs have made a perfect start to the new season, winning their opening three Premier League games, with their most-recent being a 3-0 win against Manchester United, with Rose admitting he was surprised we he found out he'd be starting.
He continued, stating: "It was amazing. I was nervous to see if I was going to be in the squad and I really didn't see myself playing.
"I was so shocked in the meeting before we arrived. I thought there was going to be a change but never did I think that it was going to be me coming in. It was a massive shock. I'm over the moon that I'm able to be part of this win."
Next for Spurs is a trip to Vicarage Road to face Watford on Sunday, who also have started the season with three league wins from three.