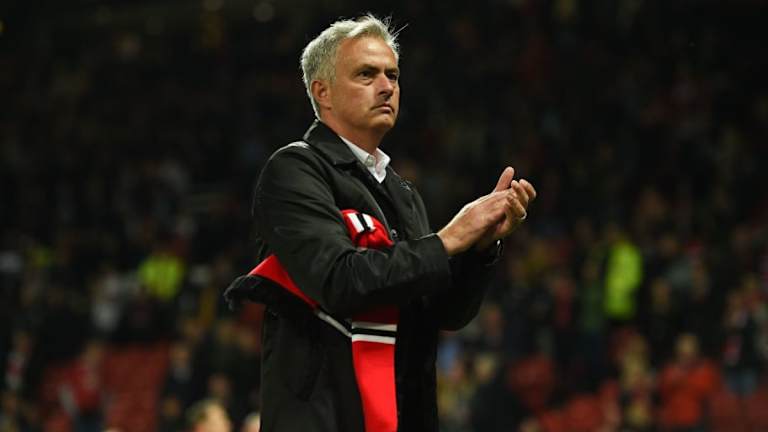 Manchester United Ambassadors Urged to 'Be Careful' When Talking About Jose Mourinho to the Media
Manchester United ambassadors have been told by the club to 'be careful' when talking to the media due to the furor surrounding Jose Mourinho. 
As reported by the Daily Mail, Andy Cole, Bryan Robson, Dennis Irwin, Ji-sung Park and Dwight Yorke have been reminded via email not to incite any further criticism on Mourinho when undertaking media responsibilities after what has been a difficult start to the season. 
The reminder comes following comments made by Yorke towards the end of last season, who didn't hold back in his assessment of United under the three-time Premier League winner.
"Look on the blue half of Manchester," said Yorke, speaking to Dubai Eye in May, as quoted by the Daily Mail. 
"Don't tell me those players are so far superior to the players we have. We've got a very strong attacking line-up. The difference is they've got a manager who thinks positive and plays attacking football. We have a manager who wants to win 1-0 and be defensive."
Adding insult to injury, he was also asked if they would win the league if Manchester City's Pep Guardiola was manager, to which he replied: "I think they would definitely win the league, because he's on the front foot. He's playing attacking football."
As a result, club ambassadors have been warned about any future comments they make regarding the current United manager, who is under pressure following successive Premier League defeats to Brighton and Tottenham, conceding three goals in each game.
Mourinho himself hasn't helped matters, storming out of his post-match press conference
following the loss to Spurs, further inciting his critics.