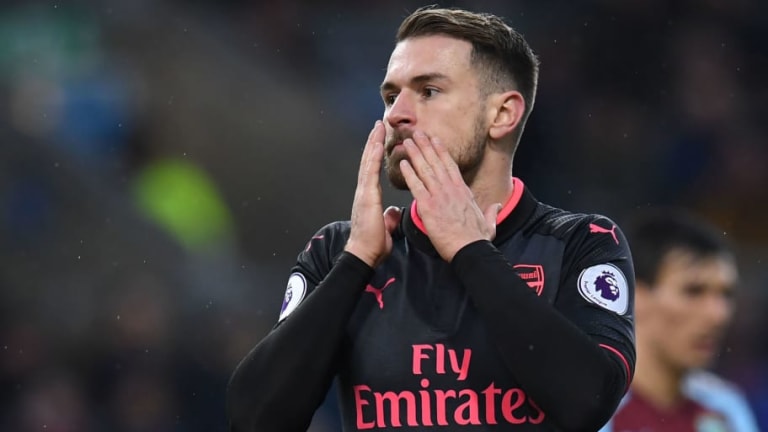 Aaron Ramsey to Leave Arsenal Next Season on Free Transfer After Contract Talks Break Down
Arsenal midfielder Aaron Ramsey will be allowed to leave the club on a free transfer next summer following a breakdown in negotiations over a new deal in north London, according to reports.
The Gunners have once again let one of their best players run their contract down to within a few months of expiry. This has put the club on the back foot with talks over a renewal and so far the two parties have been unable to find any middle ground.
There had always been an offer on the table just in case Ramsey decided to lower his demands, but a report from the Mirror claims that even that has now been taken away by the club.
Unless Arsenal make a U-turn with their decision, Ramsey - the subject of a £50m bid during the summer - will be allowed to walk away from the Emirates in July for absolutely nothing.
The 27-year-old has been with the club for over ten years and Ramsey has always been a key part of their first team when fit. 
Known specifically for making late runs into the box and scoring goals, the Wales international could leave next season with well over 300 appearances for Arsenal under his belt.
Many fans will be sick to their stomach at the idea of losing another one of their most important players, and even if the club takes a similar approach to Alexis Sánchez's situation by selling him in January, Arsenal will be recouping peanuts in comparison to what Ramsey is worth.
Although supporters knew Ramsey's future would be a major talking point during the first half of the season, the Arsenal faithful will hope this is a timely reminder for the club's new hierarchy to act quicker when it comes to contract renewals.