Manuel Pellegrini insists he is 'proud' of his players despite his side slipping to their sixth defeat of the season after just nine games. 
The Hammers were left frustrated by a resolute Tottenham defence and a heroic display in goal from goalkeeper Hugo Lloris, as they were unable to find a reply to Érik Lamela's first-half header.
Speaking in the post-match press conference, quoted by Sky Sports, Pellegrini stated: "I think it was a very close game in the first half, both teams played well but in the second it was completely us, we created chances but we couldn't score.
"Lloris made three very important saves, that is his job that's why he is the goalkeeper of Tottenham. I'm very proud of my team, that is the way we need to play.
"Nobody is happy with the result but I think everyone values the way we are playing."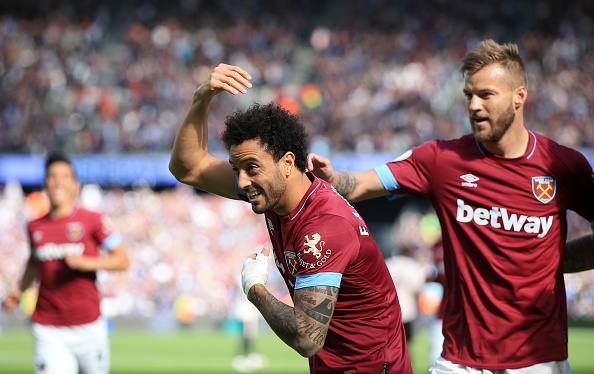 Andriy Yarmolenko was stretchered off the pitch with an ankle injury in the first half after going down without contact in the opposition box. Pellegrini admitted that losing the former Dortmund winger would be a big blow to his squad.
"We'll see tomorrow after the medical examination, probably he has something wrong with his ankle but we will see what kind of injury it is," he said.
"It's a pity because we have five players with long-term injuries - Lanzini, Wilshere, Carroll, Carlos Sanchez and now we could have Yarmolenko.
"Four of them are midfielders so it's not easy but we have to continue working with the players we have."
West Ham, now just two points above the relegation zone, take on Leicester City away before meeting Spurs again at home in the fourth round of the League Cup, where Pellegrini will hope his players can get revenge over their London rivals.