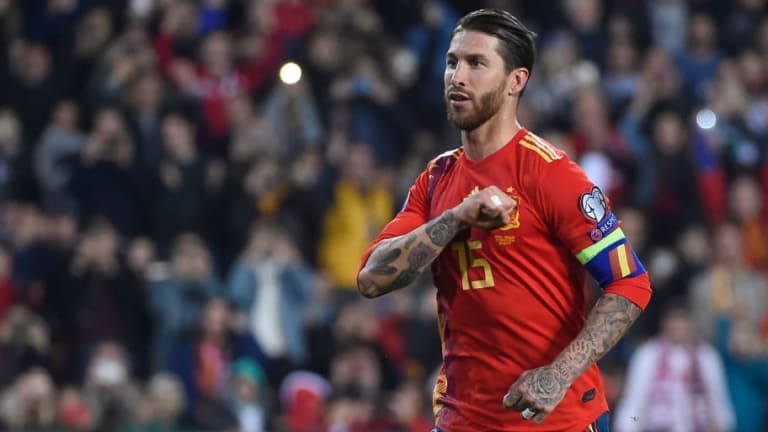 El famoso actor americano al que confunden con Sergio Ramos
El jugador de la selección española se ha puesto en contacto con el conocido actor a través de Twitter por las continuas comparaciones que le han hecho por su parecido físico.
Dicen que todos tenemos un doble en alguna parte del mundo y los seguidores de Sergio Ramos parece que le han encontrado uno Hollywood. Así pues, el capitán de la selección española y del Real Madrid  no ha dudado en escribirle al actor Pablo Schreiber, famoso por su papel en The Wire debido a la cantidad de mensajes que ha recibido diciendo que se parecían.
"Pablo Schreiber, ¿cómo estás? Soy Sergio Ramos, un futbolista profesional español. No sé si a ti te pasa mucho, pero yo recibo un montón de mensajes todos los días diciéndome que nos parecemos el uno al otro. ¿Qué piensas? ¡Encantado de conocerte, hermano!", escribió Ramos en su cuenta de Twitter junto a una imagen suya y otra del actor canadiense.
Horas después, el mensaje del futbolista obtuvo respuesta: "Mucho gusto, capitán. Sé exactamente quién eres. Desde que empecé a fingir ser un duende (por su papel , todo el mundo piensa que soy tú. Si alguna vez llegas a Los Ángeles, invito a las bebidas. ¡Salud!", escribió el popular actor al que podemos ver en serie como Orange is the new black, American Gods o The Wire.
Este intercambio de tuits entre el actor y el futbolisya ha generado cientos de comentarios en las redes sociales que efectivamente se han fijado en el parecido que existe entre ambos en esas dos imágenes en las que aparecen con barba y un corte de pelo muy parecido.
¡No te olvides de seguirnos también en nuestra cuenta de Instagram, @90min_es!