Mardy Fish hopes to play full schedule in return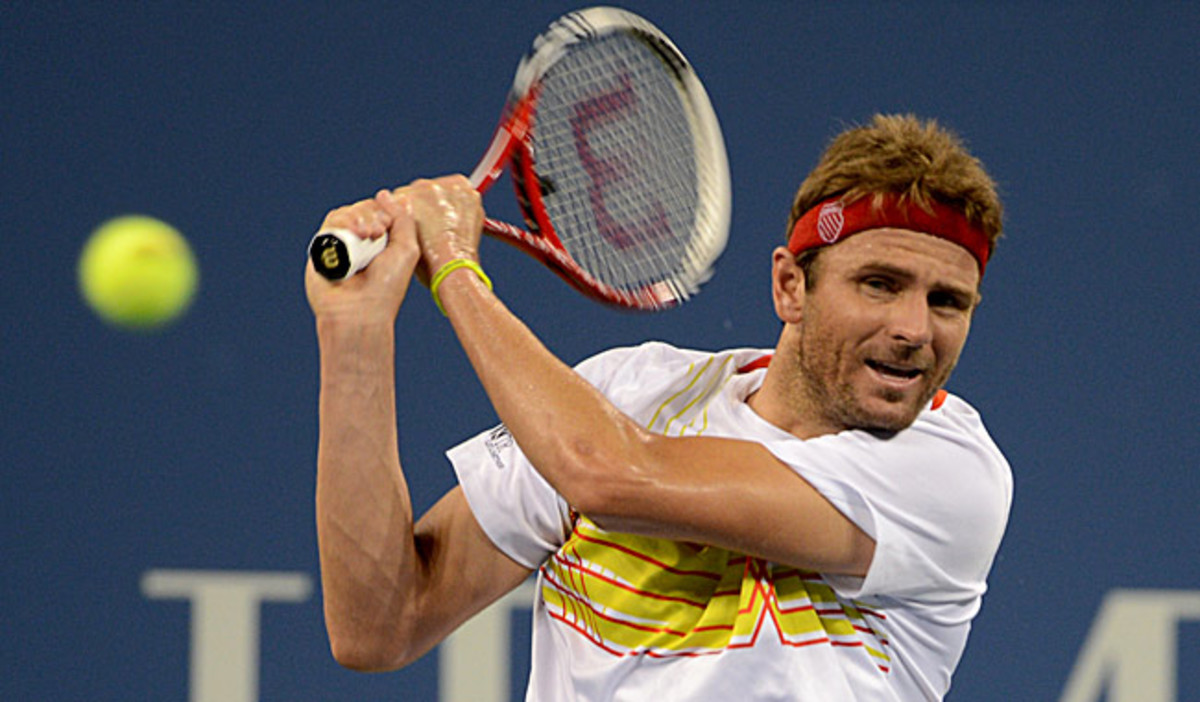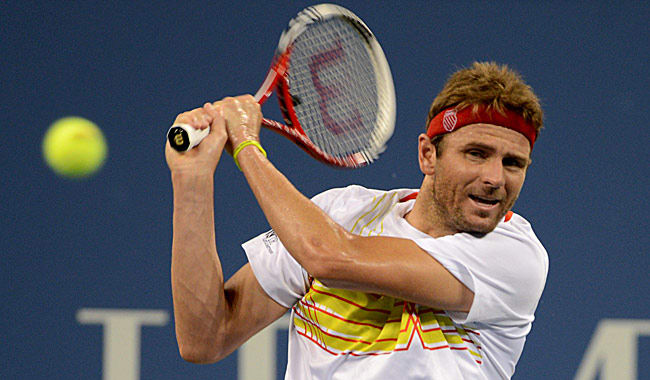 Mardy Fish hopes to put together a complete tournament schedule for the rest of 2013, including the three remaining Grand Slam events, after he ends a six-month absence brought on by a heart condition.
Off the tour since September, the former top-10 player plans to return to competition at the hard-court event in Indian Wells, Calif., which begins March 7, followed by the Key Biscayne, Fla., tournament, which starts March 20.
"And then, after that, we'll re-evaluate, but he has every intention of playing a full schedule the rest of the year," Fish's agent, John Tobias, said in a telephone interview Wednesday.
"It's definitely been a long road back for him. He's had his ups and downs. But he's beginning to really get his confidence back," Tobias said. "It's all a process. He's working out every day, for three to four hours a day. He's excited to get back on the court and be on the tour and be back with his buddies."
The 31-year-old Fish wrote on his Twitter feed this week: "For those of you wondering when I'm going to play again... Indian Wells will be my first one back. Thanks for all the love."
All told, it's been nearly a full year of treatment and recovery for the American, who went to be checked by doctors after a match at Key Biscayne in late March 2012, because his heart started racing uncontrollably that night. He pulled out of the U.S. Davis Cup team's matches the following week.
In May, doctors induced extreme palpitations to try to pinpoint the problem in Fish's heart. He returned to the tour at Wimbledon in June.
But then Fish withdrew from the U.S. Open in early September on doctor's advice, hours before he was scheduled to face Roger Federer in the fourth round. A third-round victory over Gilles Simon that went five sets in New York was Fish's most recent tournament action.
Fish, who reached a career-best ATP ranking of No. 7 in 2011, is No. 32 this week.
He is scheduled to play top-ranked Novak Djokovic in California next Monday in an exhibition match to benefit the Mardy Fish Foundation.