Serena Williams wins U.S. Open for 18th Grand Slam title
 NEW YORK -- Four quick thoughts from the U.S. Open women's final:
• Serena Williams prides herself on a certain blissful ignorance of tennis history. I'll just hit the ball and win matches. I'll leave it to others to compile lists and mark records. But she knew what was at stake when she took the court on Sunday against her friend Caroline Wozniacki. This was her last chance to salvage a dismal Grand Slam season after failing to make even the quarterfinals in any of the first three majors. It was a chance to defend her U.S. Open crown yet again. It was a chance to reassert her place atop the rankings. It was a chance to climb alongside Chris Evert and Martina Navratilova and continue her scaling of the tennis mountain.
Classic Photos of Serena Williams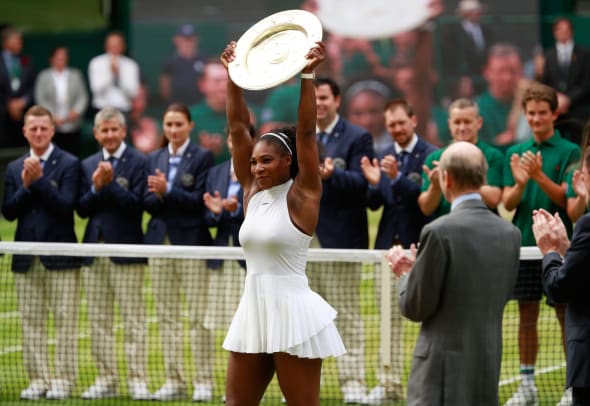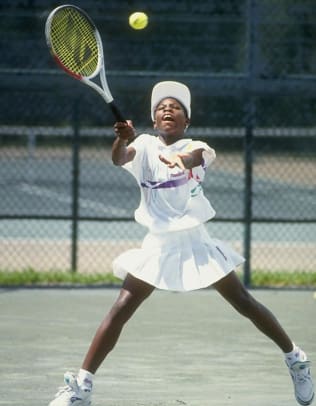 And she met the moment with grace and conviction. Playing with an ideal calibration of aggression and control, Williams pummeled Wozniacki 6-3, 6-3 in a match that managed to be even less competitive than the score indicated. Williams must be thrilled with the level of play and equanimity she deployed in winning her third consecutive U.S. Open and equaling Evert and Navratilova with her 18th major title.
• Wozniacki played a forgettable and tentative match, but she is back on the singles market in more ways than one. She has always been an exquisite retriever with some of the best court coverage in the game. On the hard courts this summer, she married her consistency with some pop, taking big swings when the situation merited it. There weren't enough of those on Sunday; she lacked the assurance that she betrayed in the first six rounds. (Yes, of course the opponent had much to do with that.) But she should feel proud of her recent play, a stretch in which she won a title in Istanbul and lost to Williams in the Montreal quarterfinals, Cincinnati semifinals and U.S. Open final. And, as the 24-year-old Dane goes forward, she should remember: By itself, defense doesn't win championships. Hit the darn ball!
Roundtable: Taking stock of semifinal stunners at U.S. Open
• One of the keys to beating Williams these days is to put her under pressure. At this stage in her career -- as the sands of time slip out -- she is susceptible to pressing when she's off her game or is being robbed of time. That's what happened at the Australian Open, French Open and Wimbledon this year. As she felt the tension, she took bigger risks, especially on her serve. As she pressed on her serve and missed, the rest of her game came under stress.
On Sunday, though, Williams essentially took herself to the day spa. She jumped out to an early lead in both sets. She dictated without going for winners. She took advantage of Wozniacki's nerves and inaccuracy. She didn't serve particularly well, but didn't have to. As high-stakes matches go, she couldn't have treated herself much better.
• We are back to watching one of the truly elite athletes of our generation. Serena's 18th major and sixth U.S. Open title comes 15 years after the first, a level of longevity few players have matched. Williams improved to 18-4 in major finals -- and two of those defeats came to her sister Venus. A few weeks from turning 33, she is still better than the rest of the field by several orders of magnitude when willing and able. Again, she showed a remarkable ability to overcome a challenge -- the result of a disappointing Wimbledon that ended in a bizarre doubles retirement -- and revert to her dominating ways a few weeks later. She is the winner. She is a champion.