6 professional athletes who could also have a career in tennis
Serena Williams, Rafael Nadal, Roger Federer, Maria Sharapova, Novak Djokovic -- these names are all synonymous with the game of tennis. As the end of the WTA and ATP seasons near, we've drafted a group of all-star professional athletes in the NBA, NFL and NHL and more who surprisingly have some skills on the tennis court. Perhaps we've got some new contenders for 2015?
Olympic Skiier Linsdey Vonn
Playing tennis is one of triple gold medalist Lindsay Vonn's main hobbies when she's not on the snow.  She's a huge fan of the sport per her Twitter bio and loves attending matches. Most recently she was spotted at the US Open. She's even challenged and played Roger Federer atop a glacier in the Swiss Alps!
Dallas Cowboys QB Tony Romo
Maybe it was the tennis racket that helped Tony Romo pump up his passing skills. He was an all-around athlete in high school as a member of the basketball, golf, tennis and, of course, football teams. As a freshman, Romo played a pickup match with the third best varsity tennis player in the school and crushed him but ultimately, Romo chose to pursue golf over tennis. He still enjoys spending time on the court and even plays with pop singer Ryan Cabrera.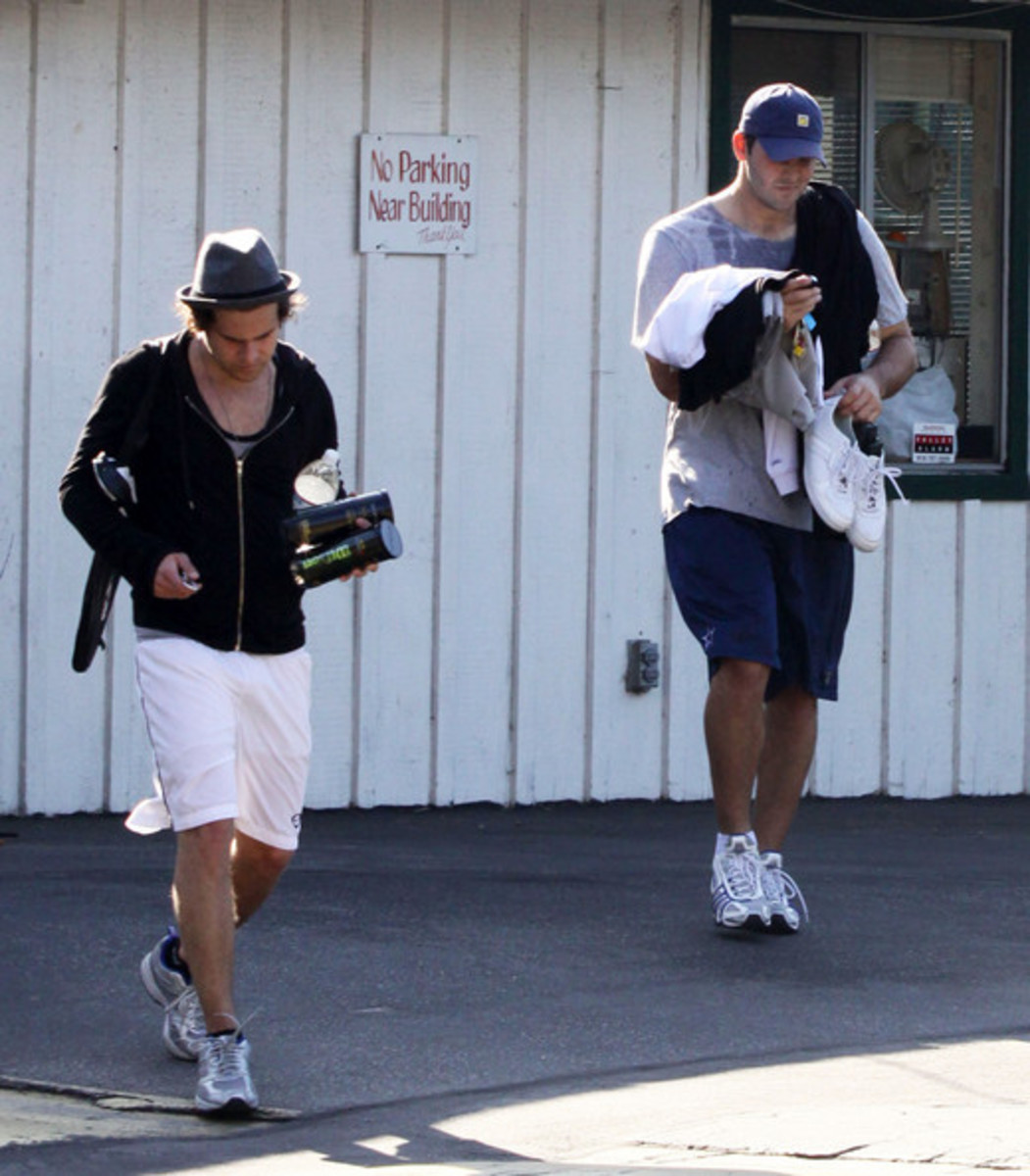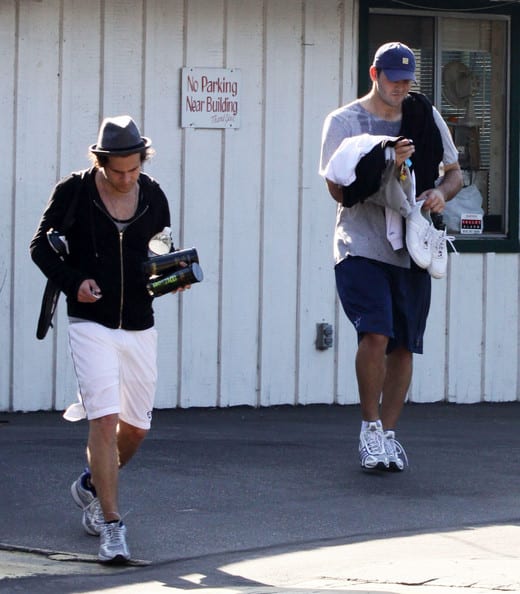 NFL tackle Bryant McKinnie
In an effort to lose weight, Super Bowl champion Bryant McKinnie started taking tennis lessons from longtime friend Venus Williams in 2011. He said he uses tennis to improve his lateral quickness and fell in love with the sport. If there's one thing he wants people to know about him, it's that he's "actually pretty good at playing tennis," he said earlier this year. At 6-foot-8 and 360 pounds, people doubt his agility on the court because of his size, but he manages an edge over his competitors with his best weapon: a powerful forehand. "I sometimes grunt, I get that from Serena," McKinnie said.
Dallas Mavericks' Dirk Nowitzki
Dirk Nowitzki has been in the NBA since 1998 and just signed a three-year, $25 million contract extension with the Mavericks, but he actually started his sports career on the tennis court. Nowitzki was nationally ranked in tennis in Germany, but gave up the sport at the age of 15 after not being accepted in the sport because of his height. The 7-foot NBA Champion says he still has a passion for his first love.
"Now, when I have some time I try to play almost every day at my court at home in Dallas," Nowitzki said. "It's fun and good for the footwork in the offseason."
New York Rangers goalie Henrik Lundqvist
"King Lundqvist" says tennis is the perfect fit for off-season training and has rigorously played for the past six years. This past summer, he teamed up with close friend John McEnroe in a doubles event for charity.
"The way you move out there: quick feet, up and down, a lot of movement side to side," he said. "The workout is perfect for me, as it works pretty much the same muscles I use on the ice."
He also a big fan of live events -- Lundqvist attends the U.S. Open every year.
​
NFL QBs Peyton and Eli Manning
We're not sure if they've ever played before, but both of the Manning brothers look pretty good. Now Peyton can add beating the No. 1 women's tennis player in the world to his long list of accomplishments.