Daily Bagel: Murray, Sharapova team up for IPTL debut
The Daily Bagel is your dose of the interesting reporting, writing and quipping from around the Internet.
• The International Premier Tennis League kicked off on Friday in Manila, Phillipines, and while everyone is still trying to figure out what it all means, Andy Murray and Maria Sharapova played mixed doubles together for the Manila Mavericks. As you can see from the highlights, there's a reason why Maria doesn't play doubles:
[youtube=http://youtu.be/vp_ubxHxm6M]
• Nick McCarvel spoke to Wim Fissette after his split with Simona Halep. He insists there are no hard feelings.
• Great read from Tennis.com on the history of wheelchair tennis. 
• From The Tennis Island: Giving thanks for the WTA and ATP. 
• Venus Williams and Caroline Wozniacki will star their seasons in Auckland, New Zealand. 
• Eugenie Bouchard pulled out of the IPTL with a vague injury that she says she sustained training on Monday. Do unexpected coaching changes count as an injury?
• Also coachless: Sloane Stephens. 
• We're excited about you too, Nick:
[tweet=https://twitter.com/NickKyrgios/status/538210042659368960]
• Cared for by his grandmother and coached by his mother, Jimmy Connors straddled the world of tennis in 1974. This article appeared in the Aug. 28, 1978 issue of SI and is a great read from the SI 60 series. 
•​ One last look at MurrayPova: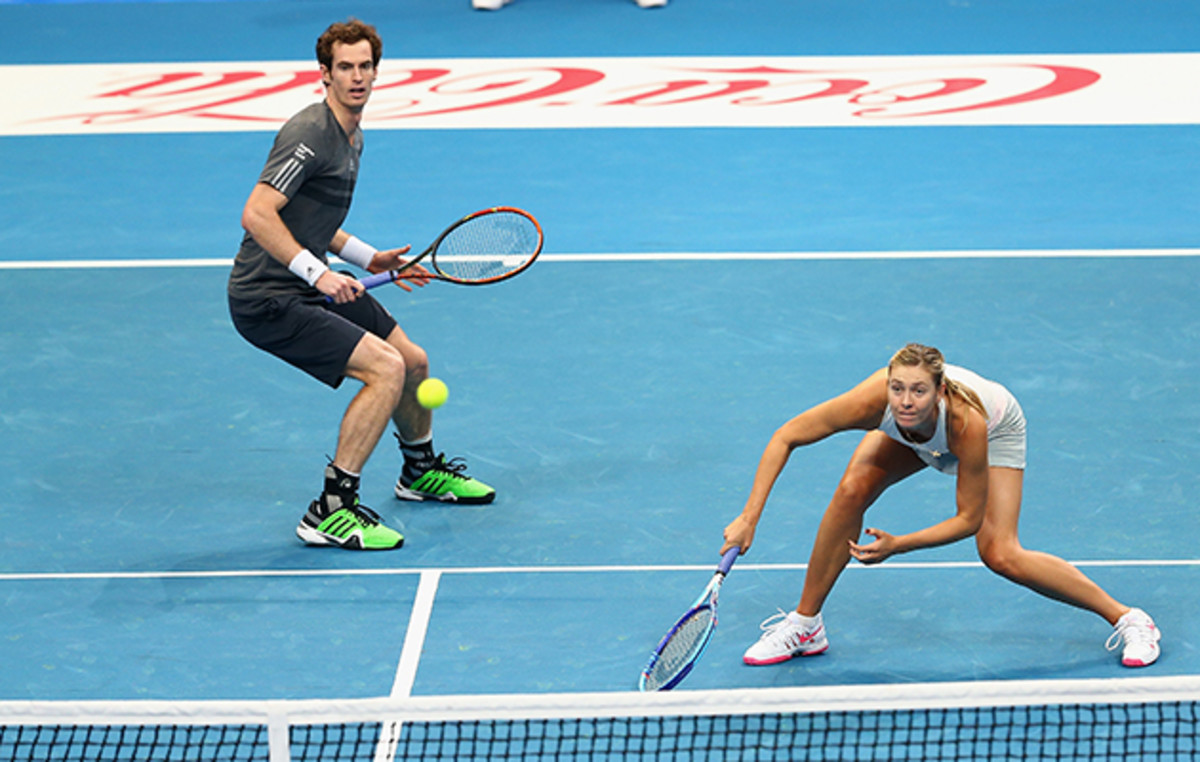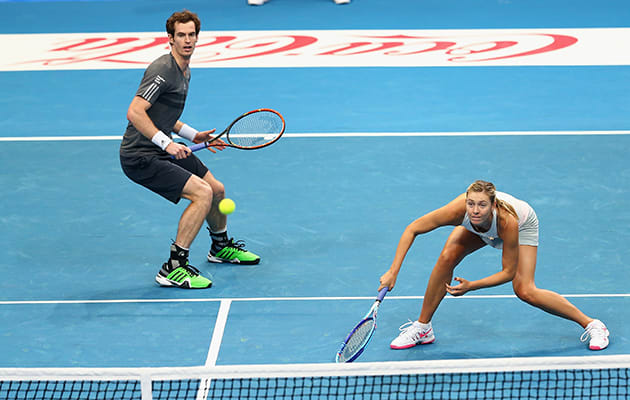 ​