No. 1 Serena, No. 2 Sharapova set to clash, revive rivalry in AusOpen final
MELBOURNE -- Maria Sharapova and Serena Williams are set to clash in the Australian Open final on Saturday, in a one-sided match-up that continues to punch above its weight class in marquee value. With Serena leading the head-to-head 16-2 and riding a 15-match win streak dating back to 2004, the question going into every match featuring the two biggest names in women's tennis is a simple one: Is this the day Maria finally wins one?
The five major moments in the history of the Serena-Sharapova rivalry
"I take a lot of pride in it," Serena said of her 10-year dominance over her Russian rival. "But it's not one thing I'm thinking about. I just go out there and play. I think my game matches up well against her. I love playing her. I think it's fun. I love her intensity. For whatever reason, I love playing [her]. I just have the time of my life."
Sharapova has lost the last nine sets to Serena, with their last match coming last year in the Miami Open semifinals, which Serena won 6-4, 6-3. The puzzle for Sharapova remains the same. Faced with Serena's big serve, powerful hitting and superb speed, how can the Russian impose her power game?
#TBT: Maria Sharapova beats Serena Williams at the 2004 WTA Finals
"I think her power and her aggressiveness, I think that's always made me a little bit too aggressive, maybe going for a little bit more than I had to," Sharapova said after her semifinal win over Ekaterina Makarova. "She's great at making players hit that shot that you don't necessarily have to go for, maybe going for a little too much, going on the line."
Martina Navratilova agrees. At the end of the day, this is a massive match-up problem for Sharapova. "Serena is a better tennis player, I don't think there's any doubt about that," Navratilova said. "The record speaks for itself. I think Maria doesn't really have the quickness to bother Serena. She can match up with her pretty well when the ball is in play, but it's about getting into the points. Serena has the bigger serve. It's a bad match-up for Maria because where she gets in trouble with her second serve and Serena attacks it really well. And Maria's return of serve is great against most players but Serena can overpower her with pace. Still, she shouldn't have lost that many matches in a row. She's a better player than that."
Australian Open Fashion Hits and Misses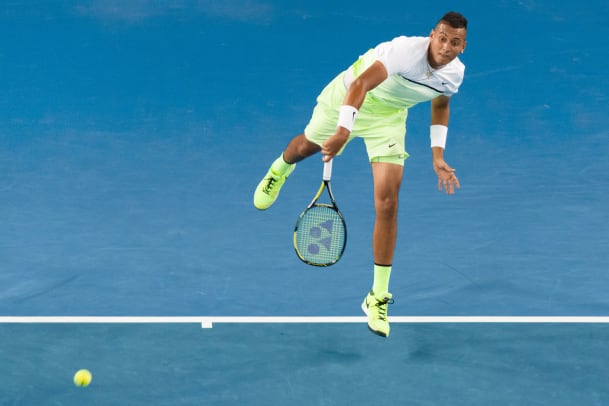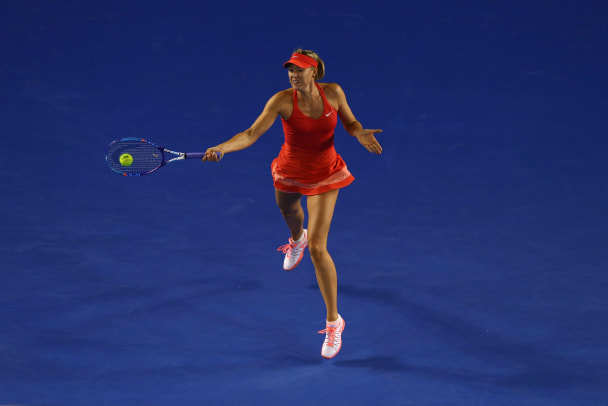 But how much of their lopsided rivalry comes down to belief? Fifteen consecutive losses have to take their toll, even for one of the game's best competitors. "The intensity is not a problem but the belief, there's gotta be doubt," Navratilova said. "You cannot be human without having doubts after you've been beaten so many times in a row."
"I know Maria believes that she can beat Serena but Serena just really digs in. You can just see it. She would hate nothing more than to lose to Maria," Navratilova said.
Based on her tournament so far, Sharapova arrives into the final with confidence. She has lost just one set -- Serena has dropped two -- and she's cruised ever since she saved match points in the second round to beat No. 150 Alexandra Panova. "I think my confidence should be pretty high going into a final of a Grand Slam no matter who I'm facing against and whether I've had a terrible record, to say the least, against someone," Sharapova said. "It doesn't matter. I got there for a reason. I belong in that spot. I will do everything I can to get the title."
Mailbag: Sharapova survives, nearly edges Russian qualifier to advance
Said Sharapova: "It's been a really difficult matchup for me, but I am a competitor. If I do play her, I will go out and I will do everything I can to try to change that result around."
All the numbers point to Serena capturing her 19th major title. Aside from her decade-long dominance over Sharapova, she's a five-time champion and has never lost a final in Melbourne. This is her first final here since 2010, but with the prospect of making a charge towards the Open Era record for Slam titles in the back of her mind -- the record currently belongs to Steffi Graf with 22 majors -- Serena is already downplaying any pressure to win. "It's a new match," Serena said. "She has nothing to lose, once again. She has only things to gain."
"I've won this tournament several times. I don't have to go out there and have another title. I want it, but it's not life or death for me. I think that helps me relax. So, yeah, she absolutely has nothing to lose, and I have nothing to lose, so it will be fun."