Murray survives, Nadal cruises and Kerber loses on French Open Day 3
French Open highlights and results from Tuesday in Paris: Andy Murray wins, Rafael Nadal cruises, Angelique Kerber upset, Eugenie Bouchard details weight struggles.
A recap of the action on Day 3 on Tuesday at the French Open in Paris, including results, tweets, hot shots, photos and more.
Results Roundup
• No. 3-seed Angelique Kerber became the first top five seed to fall and the fifth Australian Open champion in the Open Era to lose in the first round at Roland Garros on Tuesday when she was beaten by Kiki Bertens 6-2, 3-6, 6-3.
Angelique Kerber upset by Kiki Bertens in first round of French Open
A tale of two No. 2-seeds Murray, Radwanska on French Open Day 2
Andy Murray avoids upset, beats Radek Stepanek at French Open
Azarenka: My special connection to Paris and journey to Roland Garros
Q. We could actually. Yeah, go ahead. And then I'll ask you something else. Talk about that. I am surprised they've hung around.
BOUCHARD: You're surprised?

Daily Data Viz: How Serena will fare at French Open, according to the stats
French Open 2016 Day 3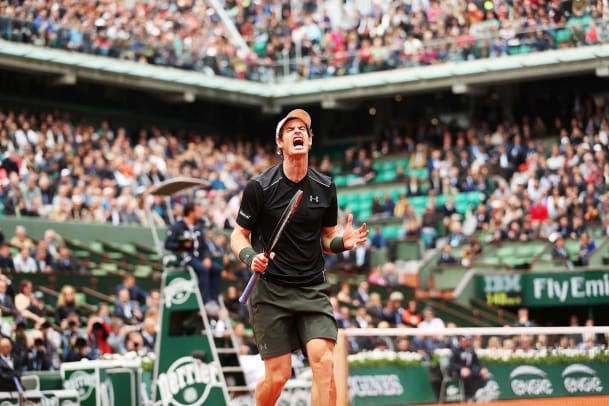 This post will be updated.