U.S. Open's Atmosphere Brings Out the Best—and Worst—in Tennis Stars
Photographer Manny Millan covered his first U.S. Open in 1974.
Full Frame is Sports Illustrated's exclusive newsletter for subscribers. Coming to your inbox weekly, it highlights the stories and personalities behind some of SI's photography.
To get the best of SI in your inbox every weekday, sign up here. To see even more from SI's photographers, follow @sifullframe on Instagram and visit SI.com/photos. If you missed last week's edition on Tiger Woods's 25 years as a professional golfer, you can find it here.
No one tied their shoes faster than John McEnroe.
As a photographer, Manny Millan documented the legends of the sport, witnessed historic matches and, yes, picked up on the idiosyncrasies that make tennis stars unique, including McEnroe's unmatched dexterity with shoelaces.
"He did it in about five seconds," Millan says. "That's how quick he was."
Some other examples: Pete Sampras played major finals as if he were in a playground, Millan says. He adds that he could also tell Steffi Graf was destined for greatness when she was just a teenager after spending time with her (and her dogs) in Brühl, Germany, for a 1987 story.
Millan, who covered his first U.S. Open in 1974, spent decades capturing the game and its personalities for SI, missing just a handful of U.S. Opens until his last one in 2008.
That first Open was a breakthrough for American Jimmy Connors, who beat Australian Ken Rosewall in the men's singles final to capture his first of five U.S. Open singles titles.
"Every point that he won he was just reacting and elating and carrying on," Millan recalls.
Throughout Connors's career, there was the positive, like this reaction in 1991:
And, the negative, including these from 1982: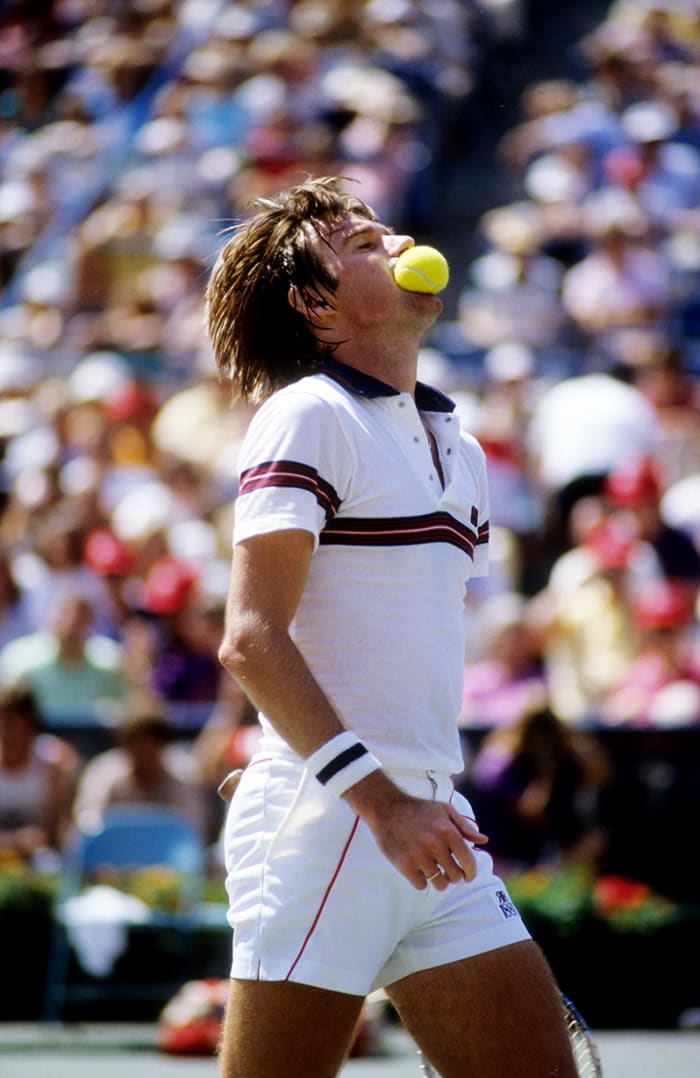 "I would stick with Connors on everything—backhand, forehand, everything. I would stick with him and I would wait for moments because I knew he would react in a certain way. He was one of the really interesting guys," Millan says.
Millan also covered many of the present-day greats, including Serena and Venus Williams winning their first U.S. Open doubles title together in 1999.
But over the years, as new stars came through with personalities that sometimes appeared to be polar opposite from their predecessors (e.g., Roger Federer, who, Millan says is someone who he has never seen be outwardly angry at anything or anyone, unlike Connors and McEnroe), one thing has remained consistent: the unique energy at the U.S. Open.
"There's nothing like that atmosphere at the U.S. Open," Millan says, who has covered Wimbledon and the French Open as well. "Wimbledon, to me, was the worst. My favorite was always the U.S. Open."
For more coverage of this year's U.S. Open, visit SI.com/tennis.
Get Access to Our Exclusive Content
Already subscribed? Log In