Akron PG Alex Abreu arrested, suspended for drugs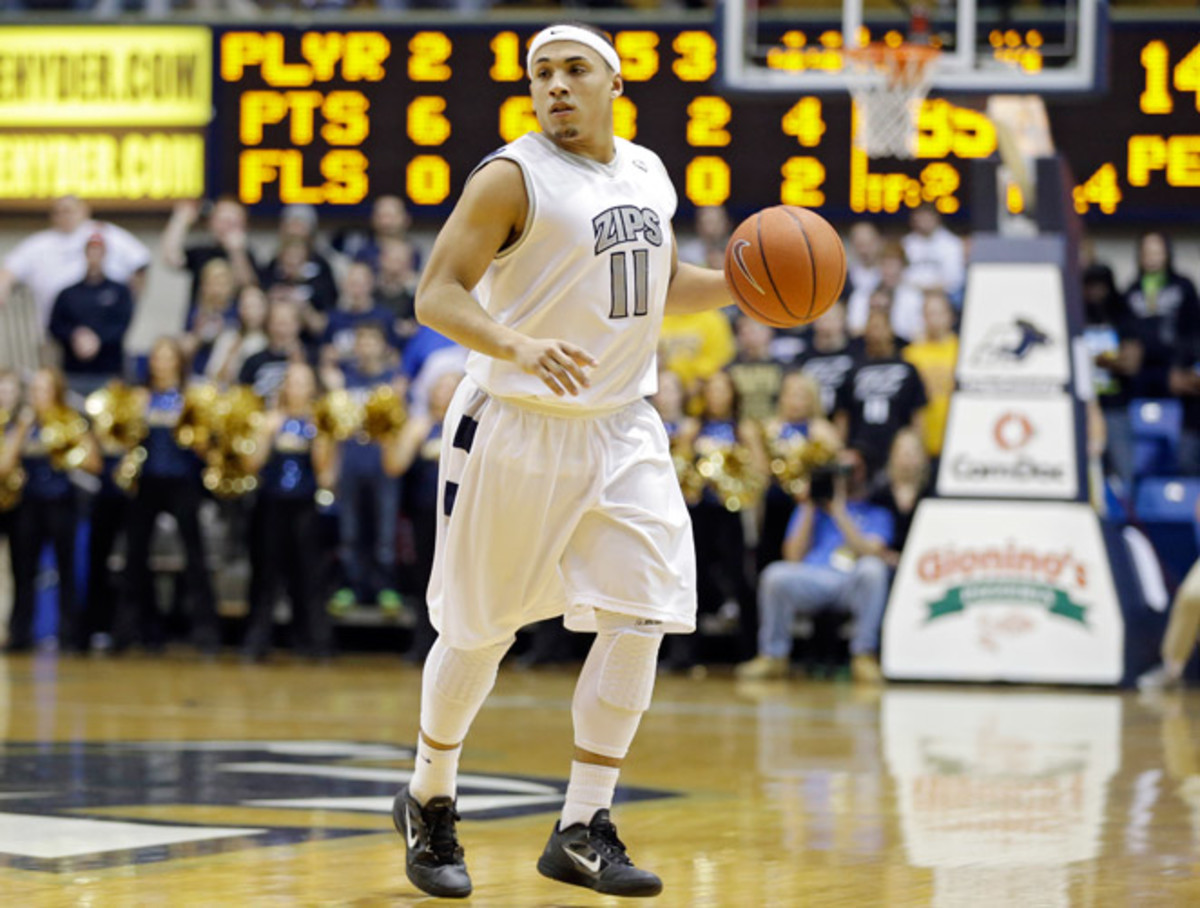 AKRON, Ohio -- Akron point guard Alex Abreu was suspended Thursday after he was arrested and charged with possession and trafficking of marijuana.
A team spokesman said the indefinite suspension is pending the outcome of a police investigation. In an emailed statement, the spokesman said the university is gathering information and questions about the investigation should be directed to the Akron Police Department.
With Abreu directing the offense, the Zips (24-5, 14-1) put together a 19-game winning streak on its way to its second consecutive Mid-American Conference title. The 5-foot-10 junior is averaging 10.3 points and six assists per game, second in the league behind Ohio's D.J. Cooper.
Abreu had one of his best performances in one of Akron's biggest games of the season, finishing with 21 points and nine assists in an 86-72 victory over Ohio on Feb. 2. The Zips host Kent State on Friday night in their final regular-season game.
The 21-year-old Abreu was being held at the Summit County Jail. Each of the two charges he faces is a third-degree felony.