McLemore talks for first time about allegations AAU coach took money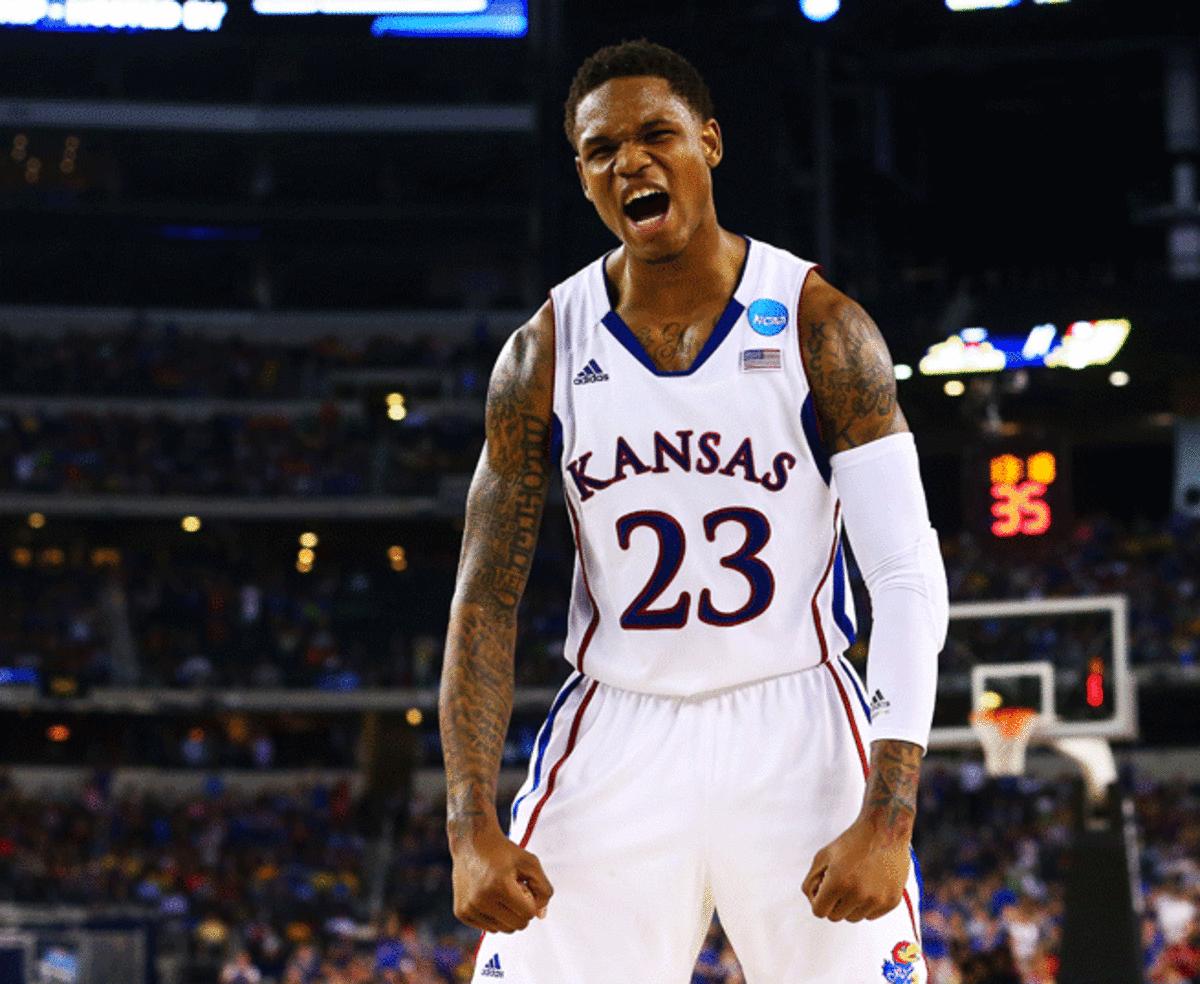 CHICAGO -- Ben McLemore is no longer playing for Kansas, and therefore he is no longer a part of the NCAA. However, McLemore said on Thursday that if NCAA investigators wanted to interview him about alleged payments made to his former AAU coach, he would be willing to meet with them.
"I would tell them the truth and tell them what I know, and just cooperate with them," McLemore said at the NBA's predraft combine. "Hopefully they'll cooperate with me and hear my side."
McLemore's comments were the first time he extensively addressed the revelations made in a May 3 USA Today story that could potentially put his former school in the NCAA's crosshairs. In the article, Darius Cobb, McLemore's former AAU coach from St. Louis, said that he accepted $10,000 in cash from Rodney Blackstock, the founder of a sports mentoring organization in Greensboro, N.C., and someone who had designs on becoming McLemore's agent. Cobb also provided USA Today with itineraries and photographs that supported his claim that he received three all-expense paid trips to Los Angeles during the college basketball season to meet with agents hoping to represent McLemore if he made himself eligible for the NBA draft.
Through a public records request, USA Today reported that Blackstock attended three Kansas games as McLemore's guest. Cobb also said that McLemore's cousin, Richard Boyd, accompanied him on two of the trips and showed pictures of them together in Los Angeles, although Boyd denied that he had gone on those trips.
During an exclusive interview Thursday with SI.com and Campusinsiders.com, McLemore said he felt both shock and betrayal when he heard that Cobb had gone public with these allegations. "My reaction was like, 'Wow,' " he said. "That was someone that I could trust, and I put a person in my circle that I felt comfortable with and I know a long time that I wanted to help me through this process [of selecting an agent]. And for him to say the things he did and put that out there like that, I wish it wasn't true ... [Cobb] put me in jeopardy and my family in jeopardy."
McLemore said that he has not spoken with Cobb since the article was published -- "I've pushed him out of my circle," he said -- and that the story was the first he had heard about payments from Blackstock to Cobb. "I didn't see no money going around. My mom hasn't seen no money going around. We don't know nothing about it," he said. "So it was kind of new to me."
If the NCAA finds that McLemore or members of his family received illicit payments from NBA agents, it could retroactively decide that the payments violated McLemore's status as an amateur. Asked about that possibility on Thursday, McLemore expressed concern that Kansas could be hurt by Cobb's allegations. "I hope it don't affect Kansas because there's so much tradition there," he said. "I don't want to be one of those guys that can't be allowed to come back."
An NCAA spokesperson wrote in an email, "We are absolutely interested in talking to people to gather as many facts as possible, especially from those who no longer are a part of the NCAA but want to get to the truth."
An athletic, 6-foot-5 shooting guard from St. Louis, McLemore attended three high schools before arriving at Kansas in the fall of 2011. He was able to practice with the team but not play in games as a freshman because the NCAA ruled him academically ineligible. McLemore led the Jayhawks in scoring (15.9 ppg) last season before deciding to turn pro. He is expected to be a top-three pick in next month's NBA draft and could go as high as No. 1.