For Wichita State, the end of perfection was a classic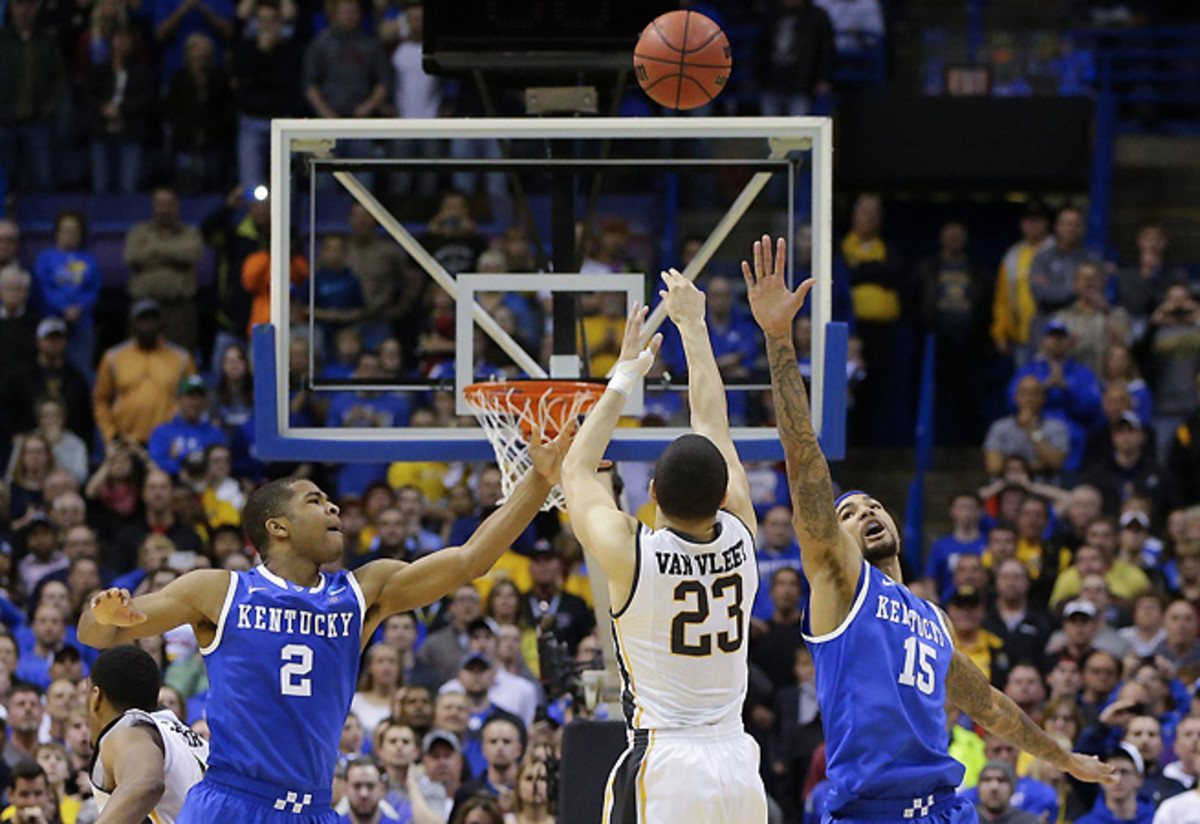 Round 2, otherwise known as the second half, was when the game elevated itself to classic status. Randle, Kentucky's 260-pound bully of a freshman, only had two points in the first half but exploded for five more in the first 150 seconds of the second. Soon, Wichita's lead was whittled to 40-39. With 16:32 left, they briefly lost their leader, when VanVleet committed a charge in the open court and collapsed to the floor, holding his head, after a collision with Wildcats freshman Aaron Harrison.
The ball was in the air, and then it was over. The 1975-76 Indiana Hoosiers were safe as the last team to run the table unbeaten. Wichita State finished five wins short, but not without a record-breaking ride, and in its farewell, validation on a national stage in a game no one wanted to end. The Shockers and Kentucky gave us the greatest 40 minutes of this NCAA tournament. The price was history.