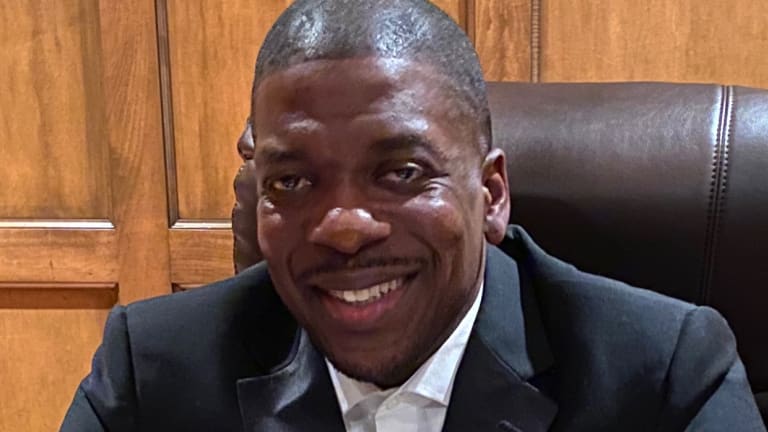 Grassroots Power Player Omar Cooper Launches Sports Agency
Cooper founded AOT, one of the top teams in the Nike Elite Youth Basketball League.
Cooper founded AOT, one of the top teams in the Nike Elite Youth Basketball League.
Twelve years ago, Omar Cooper initially launched AOT (Ga.), a grassroots travel team, to give young kids a team to play for and a chance to get better through training and mentorship. 
As they grew older the focus transitioned into helping players, who wouldn't normally get the opportunity, gain exposure to earn the best possible college basketball scholarships.
SI All-American First Team | Second Team | Third Team
Multiple college players, WNBA draft picks and probable NBA draft lottery picks later, Cooper is ready for a new challenge geared toward helping, this time at the pro level with the launch of Lifestyle Sports Agency.
"My motivation for starting LifeStyle is really similar to the reason I started AOT; I want to put the players in the best possible position from a business perspective now," Cooper said. "I feel like success has a bloodline, it's genetics and you have to pump that into the people that you're around to achieve it."
Cooper would know, he's got his own bloodline of successful basketball players.
His daughter, Te'a, was selected 18th overall in the WNBA draft by the Phoenix Mercury on Friday after a dominant season at Baylor this year. Cooper's son, Sharife, was named to the SI All-American first team after averaging 30.6 points, 7.8 assists and 3.6 steals a game for McEachern (Powder Springs, Ga.) this season. He was also named to the McDonald's All American Game and Jordan Brand Classic.
WNBA stars like Diamond DeShields, Dearica Hamby and Lexie Brown also came through Cooper at AOT.
"I put everything into making sure my kids were successful at every stage," Cooper said. "It's the same blueprint we'll use at LifeStyle. Every player is different, and every path is different, and I've always catered development specific to the person. It's a hands-on process and our culture is built on development on and off the court."
AOT, one of the top team in the Nike Elite Youth Basketball League, will continue under the guidance of Damon Wilson, a former tight end on Georgia Tech's 1990 national championship team.
"They're in great hands," Cooper said the program. "I'll be stepping away, but the culture is still there, the training is still there, and the mission is still the same. This is the foundation of success that LifeStyle will be built on. I'm excited about our future."