Throwing Long: The Case For the Long Toss Technique
Alan Jaeger is not a scientist. Doesn't pretend to be one, either. So when he talks about what he does, which is helping baseball players develop their arms, he is quick to tell you, "It's anecdotal. It's my belief that to have a good arm, a resilient arm, you need to throw."
Jaeger's mission statement is, basically, "air it out." He is the guru of extreme long toss, a somewhat controversial exercise in baseball circles, where highly-structured drills, giving pitchers limits on how long they throw, and how high they throw, are the norm.
Jaeger says most throwing programs were designed for unhealthy arms as part of rehab. He says his program, which he calls "feeding" the arm or "letting it eat," is designed to prevent injuries. He points to two of his disciples, Dan Haren and Barry Zito, who have never missed a start due to an arm injury in their combined 26 years in the big leagues.
"Never been on the DL for an arm issue," Jaeger says. "Not even in the minor leagues. Haren missed some time because of his back and Zito because of an ankle. The only other pitcher who's been around as long without an arm problem is Mark Buehrle."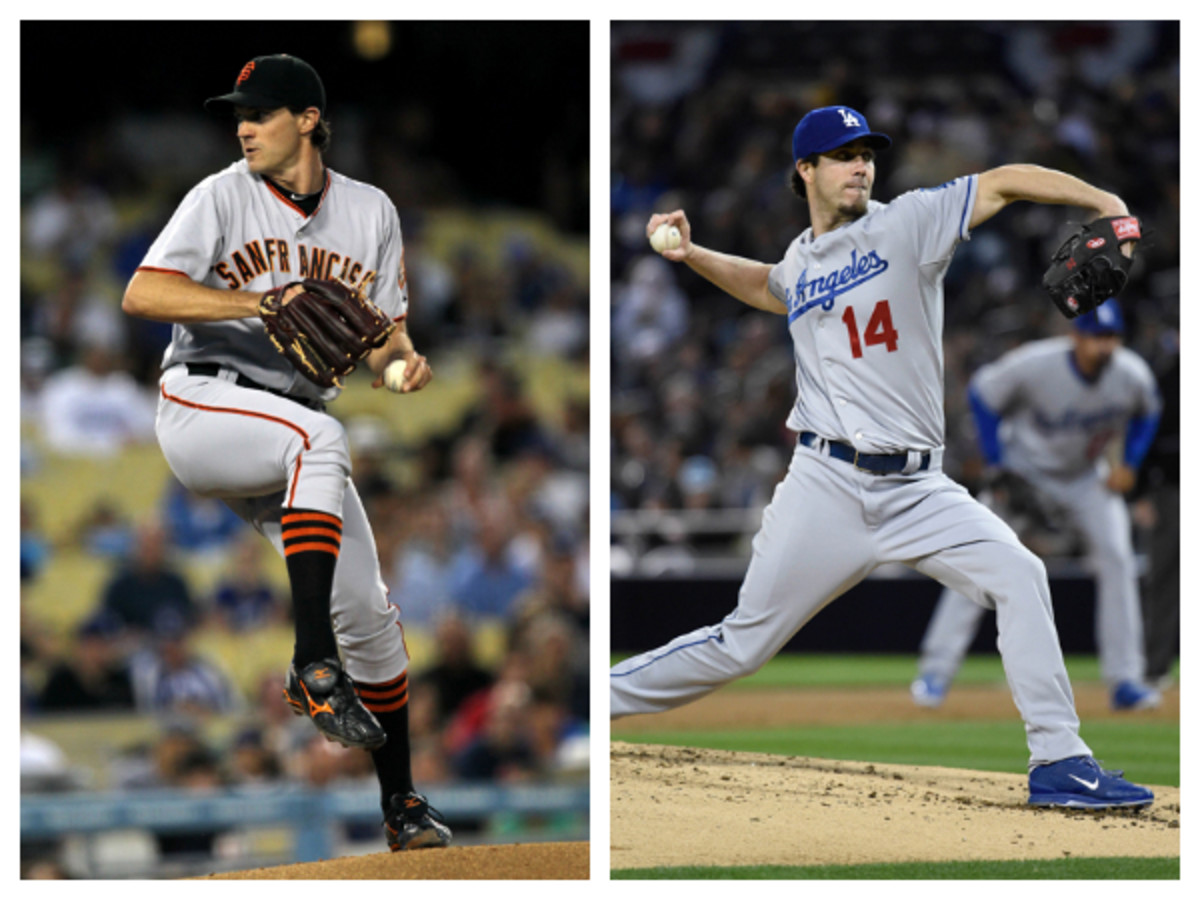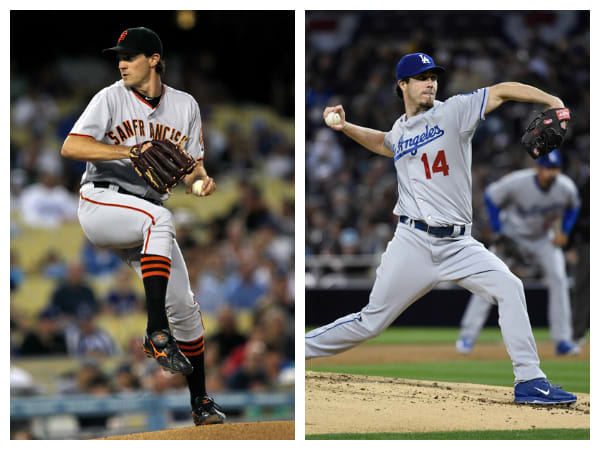 theories are all based on feel.
"Everyone wants science and I understand that," Jaeger says. "But half of the teams in pro baseball impose throwing programs on their players against their will. Programs that are incredibly conservative and restrictive. It's one size fits all. It's very linear. They're taking these incredible, gorgeous athletes, and taking the life out of their arms. I've lived this on the field as a teacher for 24 years, and as the thrower of a baseball for 35 years. You know in your bones exactly what happens when you long-toss. You become an athlete. You stretch your arm out. You free yourself up to become natural. Some of these kids who've come back to me after they've been programmed … I want to throw up."
The enemy for Jaeger is the popular program used by many major league clubs that limits a player to throws of 120-feet and, usually, 10 minutes of throwing. The 120-foot program is built on the idea that a pitcher should only throw the ball as far as he can throw it on a line — without an arc — so as not to screw up his release point.
"We have a structured long toss program at every level," says Yankee GM Brian Cashman. "We have set guidelines. It's about getting the right arm slot. Our program is structured and educated. We can tell our players, 'This is what (famed surgeon) Dr. James Andrews says you should do,' not just what one of our coaches says. They seem to respond better when they hear it come from Andrews. It's a more effective way of communicating the message."
Jaeger doesn't buy it.
"One of the things I love about long toss is it's such an instinctive thing." Jaeger says. "It's not like you're teaching a computer program. Players fall into it quickly."
Getting overly mechanical when it comes to throwing programs, Jaeger says, can also sap the athleticism out of pitchers. How many times do you see pitchers, even at the highest levels, who struggle throwing the ball to bases, or throwing off-balance? The reason is because so many pitchers do nearly all of their throwing off a mound to a catcher.
The Axe Bat Puts a New Shape in Hitters Hands
NBA Star Trainer Tim Grover On What It Takes To Win
Will MacKenzie's Extreme Path to the PGA Tour
Tim Lincecum, for example, credited his late-season surge in 2010 — he went 0-5 with a 7.82 ERA in August, then went 5-1 with a 1.94 in September — to going back to the extreme long toss program he utilized as a high school and college pitcher. After a deliberate warm-up routine, Lincecum routinely airs it out on his off days, playing catch at farther than 300 feet for five to 10 minutes to build his arm strength. There were even days when Lincecum was spotted long-tossing with a friend in a park in San Francisco. His jump in velocity from August to September and October was almost four mph.
"There are so many positives you get from allowing an arm to throw," Jaeger says. "So much of the traditional pitching instruction is very left brain-oriented. It's very rigid and it takes the athlete out of the athlete. Throwing is also rhythm. That's why, in my opinion, the best throwing mechanics come out of long toss, not some formulaic cookie cutter thing. That's not who you are on the mound. If you become that guy, you're in trouble."
On this YouTube video, a few of Jaeger's students demonstrate how they have been able to gradually extend their throwing distance to 360 feet. Once they've reached that distance they begin to work their way back to their throwing partner, but still exerting the same force they used to throw the ball from one end of a football field to the other. When they move their way back to 60-feet, they're throwing fastballs as fast as 97 mph.
"In layman's terms, if you can throw a baseball 250-feet, you should be able to approach 90 miles per hour," Jaeger says. "It's not exact, but that's a rough estimate. I do know a guy who's not throwing a ball farther than 120 feet has a lot of room to grow. The arm is like any other amazing organism. If given a chance, it has plenty of room to grow."