X Games Preview: BMX Star Daniel Dhers' Hard Ride to Glory
Daniel Dhers has been through a lot. He was a child in Venezuela during the social revolution of Hugo Chavez. As a teen, he experienced the historically brutal collapse of the Argentinean economy. As a young adult, he lived on dollars a day trying to make it in the United States. At each moment, Dhers's solution has always been to find any way to just keep on riding.
Today, Dhers is one of the most decorated BMX riders of all time. In June, he'll attempt to win his sixth X Games gold medal in eight years. The bright lights and HD cameras in Austin are a long way from the rusted, broken down bike park where Dhers first got his start in his hometown of Caracas, Venezuela.
Dhers didn't start riding until he was twelve. Even then the realities of poverty and control stunted his opportunities to practice.
"We had street spots, but every time we'd go there we would get busted," he says. "Then we had a park, which was pretty close to my house but it only lasted a couple of years. It was in pretty bad shape. It was like a seven-foot metal mini ramp and it didn't really have coping. It had sharp edges. It was pretty sketchy. But that's all we had to ride."
In Venezuela, BMX was nothing more than a pastime for Dhers. A move to Buenos Aires at age 16 — along with access to better parks, gear, and riders to emulate — allowed riding to become an obsession for him.
"When I moved to Argentina the guys were pretty good and they could do pretty much any trick. I was like 'Ok, I think I can maybe get to their level.'"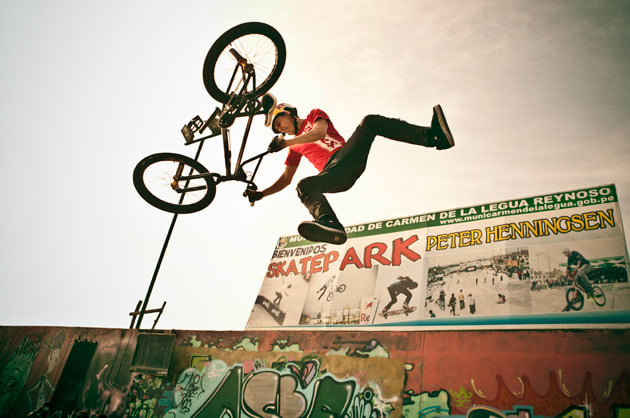 Dhers spent his days memorizing every word of BMX magazines, usually six-months out of date by the time he got his hands on them, or re-watching the same VHS tape of Dave Mirra at the 1998 X Games. He'd then try to emulate Mirra's moves at a park near his house. Though resources were better in Argentina, it was still no easy task to keep his gear in riding shape.
"Knee pads, if you got a pair, it was like, 'Oh my god where did you get that?' You'd hide [them]," says Dhers. "Dude, when I started it was so difficult for me to get anything right. We learned how to put our bikes together with a little chisel, a hammer, pliers and a rock. Just to make it all work."
WATCH: Red Bull X-Fighters Champ Levi Sherwood's Training Compound
Eventually, the park near Dhers's house closed, leaving him with a two-hour (bus, train, bus, pedal) commute to the nearest BMX park. With the challenge of training and his ever-growing talent, he knew Buenos Aires could no longer contain him. Dhers entered the 2004 Latin X Games and finished as the top South American rider. He was suddenly on the international radar.
After the games, he accepted an invitation for a two-week visit to a BMX training facility in Woodbridge, Virginia. He ended up staying for three months. Though Dhers had made it to the first world, he was still living on a second-world budget.
"I didn't really have much money so I bought a microwave and I would just heat noodles, which were like a dollar, dollar fifty," he says. "I had a sack of protein powder and I remember there was free Red Bull at camp. I would be drinking that all day to keep me going… At the end of my three months, I returned the microwave and got my $30 back."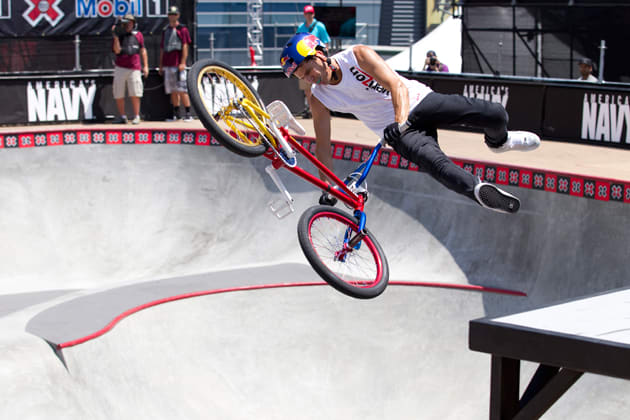 The loneliness of being away from home, visa issues and some subpar competition performances caused Dhers to consider giving up BMX. Were it not for encouragement from his fellow riders, including Mirra himself, Dhers would have packed up and returned home to work, as do both his parents, in bowling alley management.
The 2005 Baco Jam in Orlando would end up being the most important event of Dher's career. He had set an ultimatum: Ride well and the career continues, falter and it's back to South America.
"I rode like there was no tomorrow," he says. "I was like win or die."
Dhers won in Orlando, which was enough to convince him to stay in the game. His father, on the other hand, was more skeptical.
MORE: Riding Out: Supercross Takes on the Northeast
"[My dad] wanted me to stop riding," Dhers says. "I told him 'Give me this year. If I make top 10, I'm going to keep riding. If I don't I'm going to come work with you."
Dhers hoped that if things went well he'd finish ninth or tenth in that year's Dew Cup. He ended up running away with the crown. Finally, all of the roadblocks had been overcome. He was in the sport to stay, and Dhers has dominated BMX park events ever since. He has won five X Games medals in BMX Freestyle and four total Dew Cups.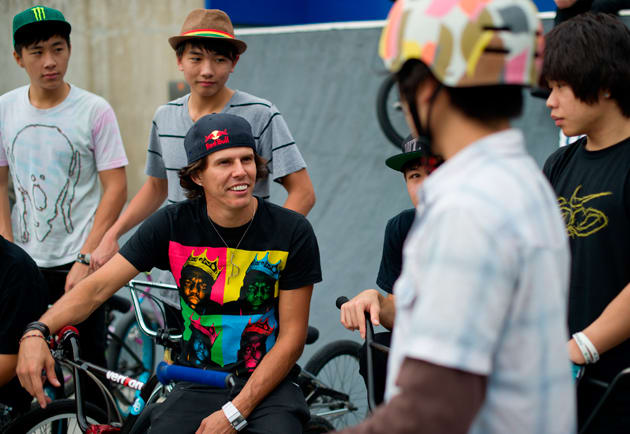 No level of success could change the lessons of moderation he learned as a child in South America. It took him years to buy his first car, a Chrysler, and even longer to buy his first house, a modest home in Greenville, N.C.
"I never really went and spent my money crazy. I always saved it and saved it," he says.
The one thing Dhers is willing to splurge on is spreading BMX to kids who may not have access to it. He personally funded a handful of BMX showcases in Venezuela, though recent turmoil in the country has made it difficult to visit as often as he likes.
MORE: Travis Rice Begins Filming Follow-Up Movie to The Art of Flight
In early May, he opened The Daniel Dhers Action Sports Complex in Holly Springs, N.C. Dhers specifically designed the complex to be accessible to all ages in order to provide kids with the opportunity to fall in love with riding the way he did.
"It seemed like every time a kid went, they couldn't really start it because it was big. It was very intimidating," he says. "I want something that is friendly enough for kids and people to come and ride it and have a good time. I want to give back to the people the joy that riding has given me."
Dhers hopes to eventually take the model of kid-accessible parks not just to Venezuela and Argentina, but around the globe. He dreams of a world in which riding BMX is easy, the way it never was for him.