Behind the Body: WWE Diva Nikki Bella
Every toned, tanned, and oiled inch of Nikki Bella is pure woman (with the exception of perhaps her chest, which the wrestler admits has been augmented by modern medicine). But mess the wrong way with the 2012 WWE Divas champion, and you'll get something from Bella that is decidedly unfeminine: the "Nikki Rack Attack," her signature finisher, when she hoists her opponent up onto her shoulders and then slams down to her knees, causing the fool on her back to fall to the ground, flailing and defeated.
"I can literally lift anything on my shoulders—I know I could even get my own man up on my shoulders," Bella says. (And that, folks, is saying something, considering her "own man" is 250-pound pro wrestler and bodybuilder John Cena.)
How did the 30-year-old wrestler, crowned 2013 "Diva of the Year," get so strong? Part of it stems from the power of two: Bella's twin, Brie, also competes in WWE, and the pair often wrestle together under the evocative moniker the Bella Twins. But Nikki Bella's brawn also comes from copious time spent in the weight room, especially as she prepares for SummerSlam, the WWE's second-biggest pay-per-view event, August 17. For more on how Bella trains, along with why she's a self-proclaimed "doughnut queen" and "huge wino," keep reading.
| | | |
| --- | --- | --- |
| AGE | Height | WEight |
| 30 years old | 5-foot-6 | 135 lbs. |
Training grounds: San Diego and Land O' Lakes, Florida. "Our life is on the road, so the majority of the time I'm training in different cities and towns."
Nickname: Coco. "My first nephew, he couldn't say Auntie Nicole, so he called me Coco. So ever since then, everyone's called me 'Coco.'"
Body fat: Around 20 percent.
Hours spent training per day: Two hours.
Days spent training per week: Up to five. "It depends on how many wrestling shows I'm doing that week. Your body gets beat up pretty badly, so if I have four matches that week, I only try to work out two or three times. And I always rest two days because it's so important for your body to rest."
Hours spent in the weight room per week: Eight to 10 hours.
Go-to workout: Heavy squatting. "Lifting is what's made me stronger and made me look better. Not only does it burn fat amazingly—and I think it's really honed my body—it's also given me the strength in the ring to lift girls up. I can literally lift anything on my shoulders. I know I could even get my own man up on my shoulders."
Secret workout: Doing up to 600 reps of abdominal crunches at the end of every workout. "When I'm feeling the burn and dripping with sweat, doing all those abs takes me to the next level."
Sports Illustrated's Fittest 50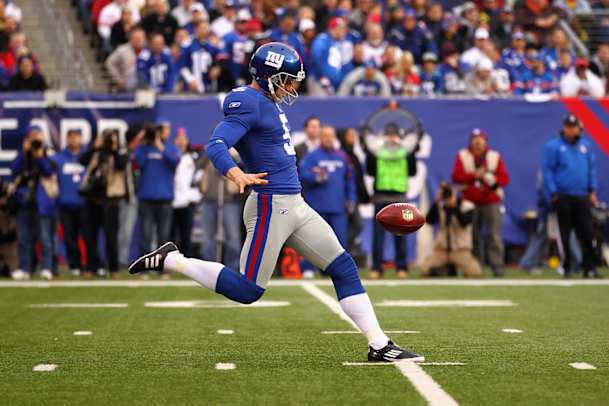 ​Biggest physical challenge: Wrestling with a metal rod in her shin. "I still have a rod in my shin from a broken bone I got playing soccer when I was 18. To this day, there are times when I feel that rod banging up in my knee or starting to throb."
Best recovery tip: Sleep. "I think people don't really know the power of sleep, but that's when your body recovers the most. I wear an eye mask and earplugs and put the temperature in the room to 67 to 70 degrees. If I can get eight hours of sleep, I feel like a new person."
Calories consumed per day:"I have no idea. I don't do any diets where I count calories—I just watch more what I eat."
Favorite pre-match meal: Quest or Kind bars. "If my stomach's too heavy, I just don't feel like I can work hard in a match. But a protein bar is light, I'm never hungry, and I don't get dizzy when I wrestle."
Typical recovery meal: Steak and vegetables. "We usually go to a restaurant right after a match. If I'm absolutely starving, I may do a protein bar or shake first. Or sometimes I grab a cookie, because [my boyfriend] John [Cena] has taught me that if I do a hard workout, I can have any type of sugar in my body as long as I eat it within 30 minutes."
Celebration meal: Doughnuts. "I'm the doughnut queen. I'm obsessed with them. Give me a maple Long John or a chocolate Long John, and I'm the happiest girl in the world."
Biggest dietary vice: Anything sweet. "I have a the biggest sweet tooth. I love dessert. If I have something sweet in the house, I will find an excuse why I need a bite."
Alcohol of choice: Wine. "I'm a huge wino. I love my red wine. And I admit, I'm snooty, and I appreciate how my grapes are grown."
On her favorite body: Her bust and her buttocks. "Can I say my booty? And I love my boobs—I paid a lot of my money for my bust. But those are the most womanly parts, and I love being a woman."
On why she likes the Nikki Rack Attack:"It's one of the most powerful Divas finishers our there. Once you're in it, there's no way to get out of it. It was a love at first sight. When a move meets [a wrestler], you just know when it was meant to be. It's pretty fearless, and I love it."
On the seeming contrast between how she looks and how she fights:"I've always been a tomboy. I love hanging out with people who want to watch sports. Growing up, all I wanted to do was arm-wrestle boys. But I have this girly side, too, because I love fashion and want to get my makeup done. So many times, people say to me, 'You're not a wrestler—look at you!' But looks can be deceiving."
On wrestling with her twin, Brie: "It's a total male fantasy, but it's been fun. I couldn't imagine my career without her. The one thing that's so magical about being a WWE Diva is the that you get to travel the world, and what's even better is that I've had my sister by side. There's so much fun and laughter."
On starring in the E! reality TV show Total Divas:"Season 3 airs September 7, and that's awesome when you keep picking up more seasons. Not only do you get to see more Divas, you get to see what are our lives are like, inside the ring and outside … You get to see how women try to conquer a man's world."
Catch Nikki on Total Divas on E!. The new season premieres Sept. 7.