Red Bull transforms abandoned luxury resort into skateboarder's dream park
Abandoned, unfinished and concrete. Collide those conditions together and you'll find a skateboarder's dream location.
Red Bull Media House decided to make this dream official. And film the entire thing.
The new 15-minute Last Resort Aspotogan film follows seven top skateboarders, including Canadians Ryan Decenzo and T.J. Rogers and American Joey Brezinski as crews transformed an abandoned seaside resort hotel on Nova Scotia's remote coast into a three-story skate park.
Director Alex Craig worked with Canadian park builders the Zenga Brothers to turn a site once planned as the ultimate of five-star luxury into a closed skate park flush with smooth concrete ledges, manual pads and a completely custom-made concrete bowl set into the rugged coastline.
Red Bull Last Resort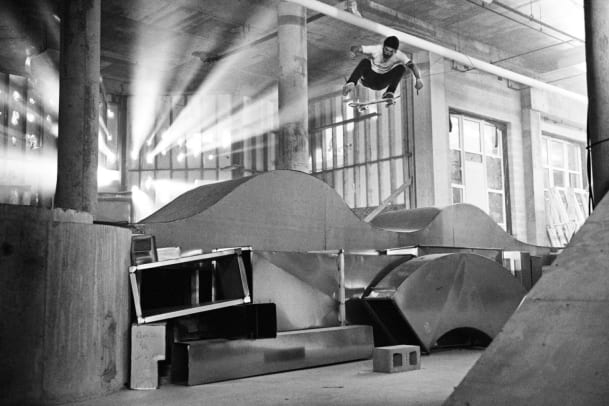 In the free video, skaters explore parts of the hotel that cater to their discipline, from technical flat-ground skating you see from Brezinski, classic transition/bowl riding from Portland native Cody Lockwood or modern street-style handrails and stairsets from Rogers.
Filmed in full HD using feature-film equipment and a vintage Panavision fisheye lens, Craig aims for cinematic artistry through light and shadows on the scenic, rugged coast. Craig was also able to work with the concrete of the once-envisioned 131-room luxury spa.
Construction started in 1991, but stopped in 1993 after investors went bankrupt, leaving $20 million worth of upgrades and 175,000 square feet of smooth concrete across three floors. With no fixtures, the Zenga Brothers constructed obstacles using materials and features found throughout the property.
Tim Newcomb covers stadiums, design and gear for Sports Illustrated. Follow him on Twitter at @tdnewcomb.