Kobe Bryant turned back the clock last night in Brooklyn.
Let's watch that again, this time in super slow-motion.
Sure seems like John Legend liked it.
via
Reddit
The still frames ...
Nathaniel S. Butler/Getty Images
... the flush ...
AP
... and fin.
AP
Check Instagram for the stylish take ...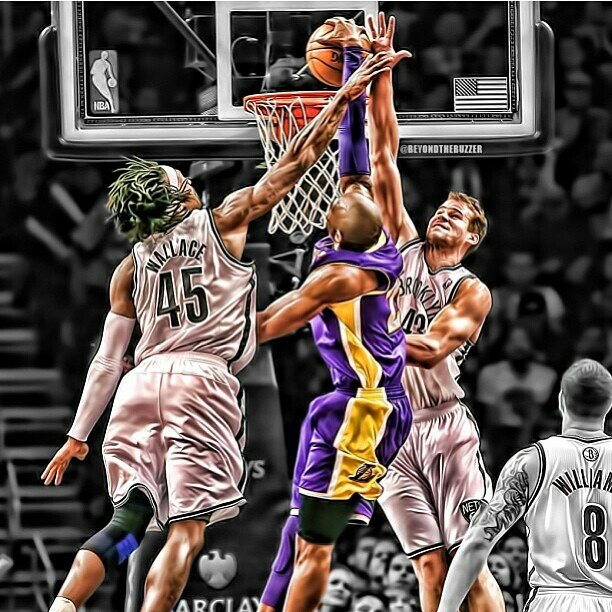 @zekNcashe
... or the GIF for repetition.
@GotEm_Coach
Twitter seemed to like it...
http://twitter.com/RealSkipBayless/status/298984761408495616
http://twitter.com/mcten/status/299030136223846401
http://twitter.com/LakersNation/status/298984354972069888
http://twitter.com/ESPNChrisPalmer/status/298984400459276288
http://twitter.com/nicekicks/status/298968194289369089
http://twitter.com/bomani_jones/status/298984349586558977
http://twitter.com/SpearsNBAYahoo/status/298984626758770688
http://twitter.com/michaelsmith/status/298985445780496386
http://twitter.com/FLEECEBOONDOCKS/status/298984391156326400