Nike and Hasbro Collaborate on Calvin Johnson-Themed Megatron Sneaker/Toy Bundle
Nike and Hasbro Collaborate on Calvin Johnson-Themed Megatron Sneaker/Toy Bundle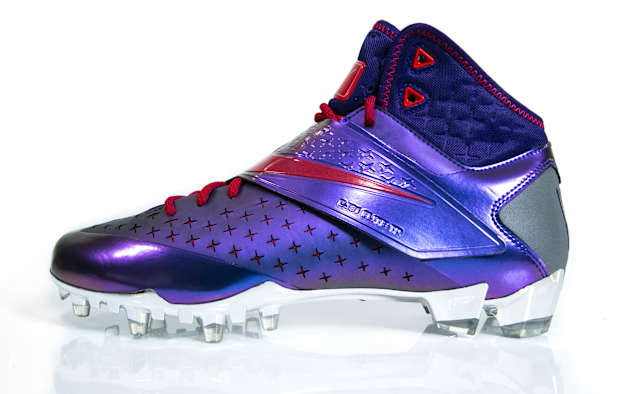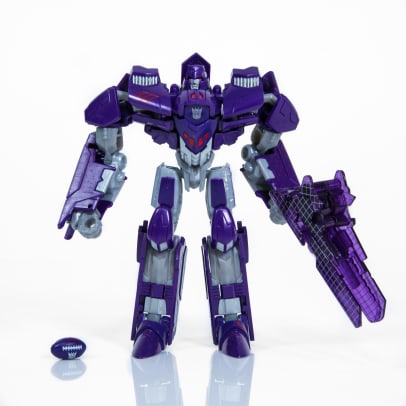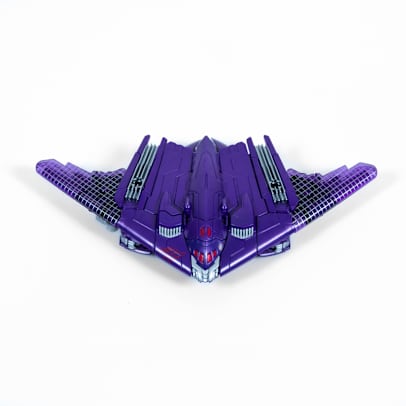 When you think about it, it's astounding that Lions wide receiver/colossus Calvin Johnson has been in the NFL for seven years, with the nickname "Megatron" for almost the entirety of that span, and Hasbro has never before capitalized on it. Anyway, the toy company is hopping on that gravy train now by producing, in conjunction with Johnson's new Nike CJ81 Megatron Trainer Max, a special Megatron Transformer toy. 
This is somehow the first time an action figure has been released with a shoe (where are you, marketing departments?), so Nike is making an event of it by offering the toy with a three-pack of Johnson shoes in a robotic-inspired box. The kicks and the toy share the same Decepticon logo and purple and red coloring throughout. Also included in the pack is the Megatron Nike Air Trainer SC II, which takes its cues from the Transformers character with a reflective circuitry board pattern, glow-in-the-dark tooling, and removable straps across the upper.
True to form, the Megatron toy transforms into a jet, making it only slightly more of an aerial threat than the Detroit wideout.
Tim Newcomb covers stadiums, design and technology for
. Follow him at @tdnewcomb.