New Adidas by Stella McCartney Store Opens in Miami
New Adidas by Stella McCartney Store Opens in Miami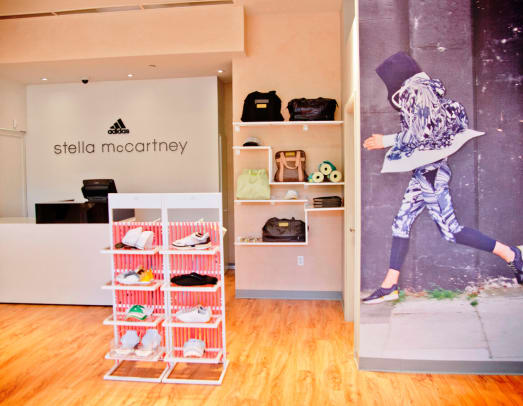 Complete with apparel colors to mimic the vibe of South Beach, Adidas yesterday opened the first "Adidas by Stella McCartney" store in the U.S.
The collaboration between the British fashion designer — and daughter of former Beatles star — and the German apparel giant first appeared in 2005 and has grown to include lines in everything from cycling to swimming to tennis, in which some of today's top players wear her head-to-toe creations.
The new custom-built store at 1111 Lincoln Rd., within Miami's pedestrian promenade, offers up McCartney designs in apparel, footwear, and accessories, starting with a Spring/Summer 2014 collection heavy in tropical yellow, lime, coral and turquoise tones. McCartney also plays with geometric shapes and 1970s-inspired designs, all a match to Miami, Adidas says.
With Adidas Sport Performance and Adidas Originals stores already across the globe, Adidas beats Nike to the specialty store market in the U.S. as the first U.S.-based Jordan-branded store is yet to be unveiled in New York City.
Tim Newcomb covers stadiums, design and technology for Sports Illustrated. Follow him on Twitter at @tdnewcomb.