Tuesday's A.M. Hot Clicks
Mustardite Brett Smiley in this week for Andy. Send tips to basmiley [at] gmail [dot] com or hit me up and/or follow me on Twitter @brettsmiley.
Breaking Badly
The wheels have come off for the New York Rangers, who've caught some bad breaks in the Stanley Cup Final and now just look outmatched by the relentless L.A. Kings. At the end (the very end!) of the first period last night, the Kings scored a buzzer-beater goal on a shot that deflected off Rangers defenseman Dan Girardi's skate, closing an otherwise scoreless first period en route to a 3-0 victory and a nearly insurmountable 3-0 series lead.
Did you notice the Breaking Bad pun in there? It wasn't very good. Anyhow, there's BrBa star Bryan Cranston (above), one of many celebrities who turned out for the first Stanley Cup game at Madison Square Garden in 20 years. Notice on (our) left sideof the image a certain Oscar-winning actor talking on his cell phone. There are some posts circulating that say Robert De Niro got snubbed, but I have it from a good source who attended the game (my brother) that De Niro 100% did get some Jumbotron face time, accompanied by the Godfather music, about the only thing the Rangers faithful had to cheer about last night. We'll see if fans pony up as much for Game 4 tickets as they did for Game 3.
Paul George Jabs LeBron About Cramps Game Several Days Too Late
Georgeposted his "joke" about eight hours ago. Is he on tape delay? Has George already forgot that the Heat ousted his Pacers? And each of the two seasons before that?
World Cup Soccer Music Preview
The writers likened each team to a band or musician and even dropped the tunes in Spotify playlists. How about the United States, in the group of death? They say Kendrick Lamar, although they will probably end up M.I.A.
Lovely Lady Of The Day
Tuesday's A.M. Hot Clicks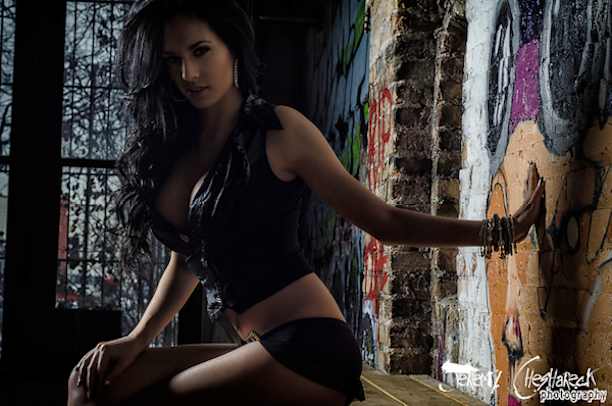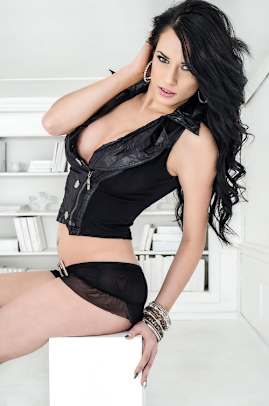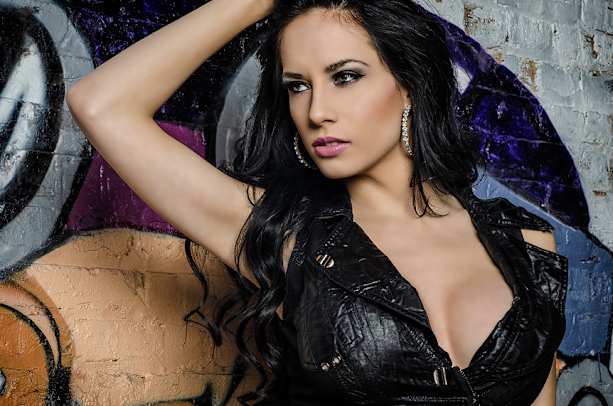 Today's lovely lady is DJ Mëw (aka Heather), a Chicago-based model and an actual DJ who spins EDM mixes of today's Billboard hits combined with well-known throwbacks. Check out her website and Soundcloud and you can follow her on Instagram and Twitter.
RBI-Baseball Style Depth Chart With NFL-ers Drafted by MLB Teams
Colin Kaepernick (43rd round selection by the Cubs) on the mound, with signs called by Tom Brady (Expos, 18th round) behind the plate.
Lonnie Chisenhall Picked Up 15 Total Bases Last Night
The Indians third baseman had a career day at the plate, going 5-5 with three homers, a double, a single and nine RBI. Did you face him in fantasy baseball last night? You just got Chisenhalled!
The Time Chris Paul Dunked on Kevin Hart
Of course Kevin Hart is only about 5'4". Still entertaining.
Odds & Ends
Jonathan Quick's unbelievable save on a Derick Brassard shot last night ... Kings coach Darryl Sutter gave a hysterical, honest response to a reporter's question, "How did it feel playing with a lead?" ... 18-year-old golfer Maverick McNealy will have his billionaire father, Scott, on the bag at the U.S. Open ... Matt Harvey and Jimmy Fallonalso attended the Rangers game ... Hillary Clinton's book shares the same name as an '80s porn flick ... Outside chance for a Mighty Ducks 4 ... Everything you ever wanted to know about David Luiz's hair ... Guess what? The Houston Astros now have a better record than the Red Sox and Rays ... Cristiano Ronaldolearns how to throw a (American) football.
UConn Women's Basketball Player Fell Off Stage at the White House
Not a complete tumble for Stefanie Dolson but still slightly embarrassing. [Bob's Blitz]
Who Brought the Ringer?
French soccer player Sean Garnier dressed up like an old dude and schooled guys in a pickup game. [Dirty Tackle]
Kitten Jam Sequel
I'm a dog guy and now this is my second cat video in one week of filling in. Ugh. I just can't deny a good viral video. Go here if you missed the original.
OK, Here's a Dog Video: The Amazing Soccer Beagle
Goalie, striker, this pooch can do it all. [Lookit]