Tom Brady isn't afraid to talk about balls
American media members have descended on Foxboro this week to grill the Patriots about their balls. Everyone wants to know whether the footballs used in the AFC Championship Game were intentionally deflated. 
During his press conference Thursday morning, head coach Bill Belichick was careful to avoid the sorts of innuendos that would make people giggle.
Tom Brady addressed the media later that afternoon, and had no qualms about double-entendres. 
Super Bowl Media Day should be fun.
- Dan Gartland
​GALLERY: TOM BRADY AND CONTROVERSY
Tom Brady and Controversy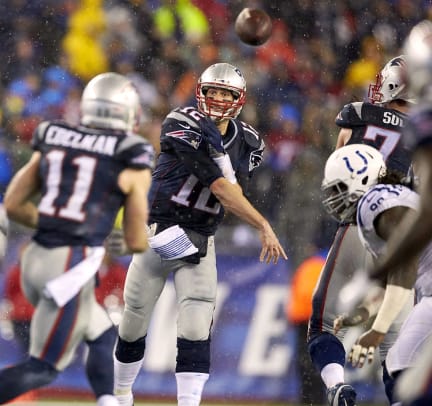 ​