Monday's A.M. Hot Clicks: Fernanda D'avila; Julio Jones Has a Day for the Ages
Monday's A.M. Hot Clicks feature the lovely Fernanda D'avila and the 300-yard receiving day by Julio Jones.
Week 4 NFL Round-up
With Julio Jones and Matt Ryan becoming the first teammates to have 300 receiving yards and 500 passing yards, respectively, in the same game, Week 4 in the NFL had a lot to offer. Josh Norman's reaction to his former teammates getting torched was priceless ... Rex Ryan did his best Bill Belichick impression after getting his first road win in eight attempts against the Patriots ...  Le'Veon Bell's big night reminded everyone why the Steelers can be scary good ... A look at the best and worst coaching decisions and more. 
Ryder Cup Drought is Over for U.S.
The U.S. reclaimed the Ryder Cup for the first time in eight years and the internet had fun with hilarious photos of Ricky Fowler partying after the victory. A tearful Bubba Watson called it "the greatest thing I've ever done in golf." Meanwhile, we made note of the best Ryder Cup fans at Hazeltine. Nicely done by the guys in frame 23.
World Series or Bust
Baltimore, San Francisco and Toronto made good use of the final day of baseball's regular season to clinch their spots and avoid tiebreaker games. Here's a big question facing each of the playoff teams and this year's postseason schedule.   
Fernanda D'avila: Lovely Lady of the Day
Brazilian fitness model Fernanda D'avila gets this morning's Lovely Lady of the Day honors. (Here's the full-size gallery.) 
Is it Time for Concern in Warriors Land?
The Kevin Durant-Steph Curry-Klay Thompson-led powerhouse in Golden State lost its preseason opener on Saturday, compelling the Sporting News to have a little fun with this season-long projection.
Vin Scully Signs Off for the Final Time
In case you missed it on a busy Sunday afternoon in sports, here's Vin Scully signing off for the final time in his illustrious 67-year career.
Rory McIlroy vs. Patrick Reed = Ryder Cup Madness
Bad Day at the Office for Belichick
Odds & Ends
Thoughts on Tennessee's miracle win over Georgia and three other takeaways from Week 5 of the college football season ... The Minnesota Lynx are back in the WNBA finals for the fifth time in six seasons ... Colorado's DJ LeMahieu sat out four of Colorado's last five games and won the National League batting title with a .348, outhitting AL batting champ Jose Altuve (.338) as well. ... The first official hype video for the UFC's first card at Madison Square Garden is out. 
Fan Tosses Helmet at Jerry Jones
Cowboys owner Jerry Jones agreed to sign some items for a fan and motioned that he toss them down from the stands. Seemed like a simple enough arrangement until a full-size helmet almost took Jones out.
Ranking the MLB Mascots
The Angels, Dodgers and Yankees don't have official mascots, but here's our ranking of the 27 major league teams that do. (Here's the full-size gallery.) 
Ranking the MLB Mascots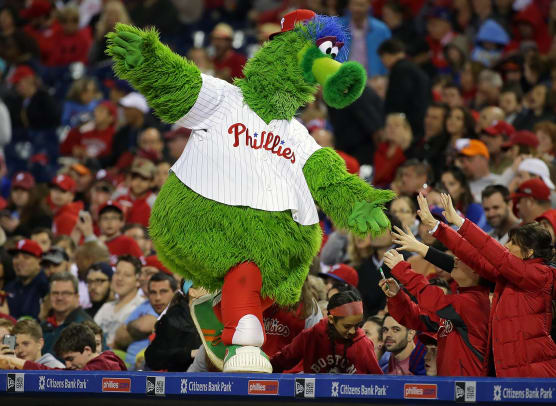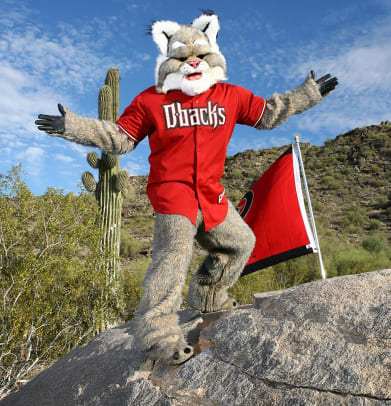 Monday Night Football Pick 'Em
Make Your Own Chocolate-covered Strawberry Footballs
Email andy_gray@simail.com with any feedback or ping him on Twitter. Click here for previous editions of Hot Clicks. Visit our Extra Mustard Page throughout each day for more offbeat sports stories and the latest Cheerleader of the Week gallery. Also check out the SwimDaily Page for the latest updates and Instagram pictures of models who have appeared in our issues.