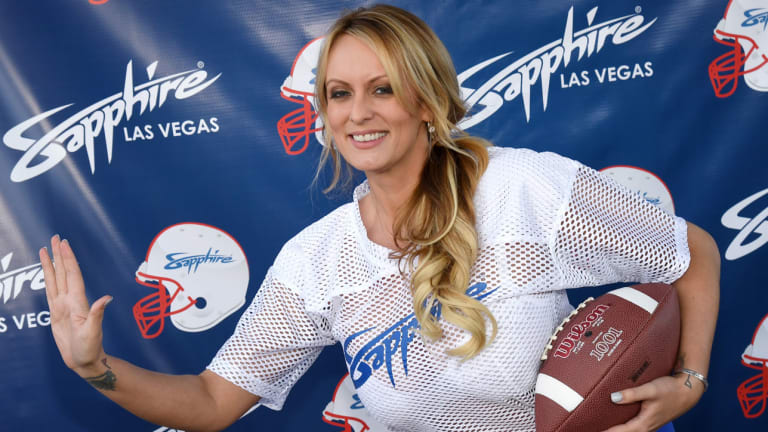 Everyone On Twitter Thinks Man Who Allegedly Threatened Stormy Daniels Looks Like Tom Brady
Stormy Daniels releases sketch of man who threatened her and Twitter is convinced it's Tom Brady.
Stormy Daniels released a sketch Tuesday of the man who she claims once threatened her in order to make her keep quiet about an alleged affair with Donald Trump.
When the sketch hit Twitter, it was one man who came to the minds of most sleuths out there -- Tom Brady. 
Brady, however, wasn't the only athlete that came to people's minds when they saw the sketch.
Still, it was Brady, the man who famously had a "Make America Great Again" hat in his locker, who became the top "culprit."