Julius Randle commits to Kentucky, adds to incredible recruiting class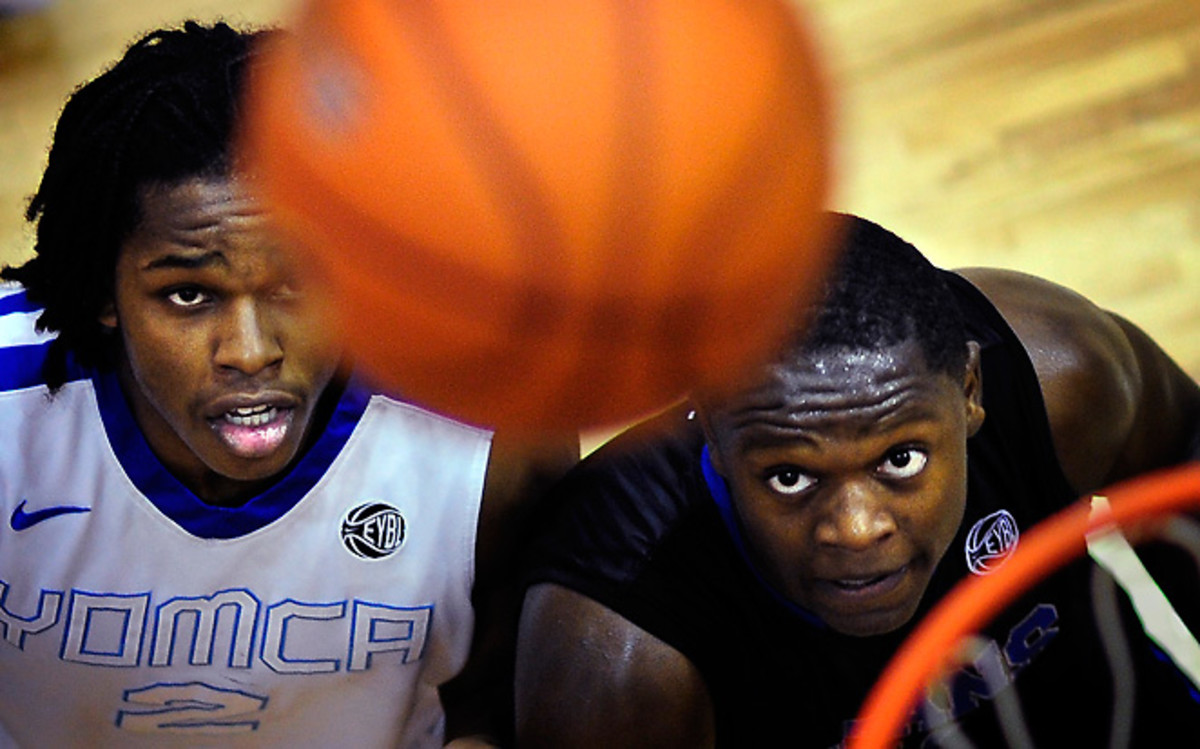 Leading up to Julius Randle's Wednesday announcement, the final destination for the second-ranked player in the class of 2013 was a genuine mystery.
After months of speculation, the 6-foot-9 senior at Plano (Texas) Prestonwood Christian ended the process by announcing that he would attend Kentucky, giving John Calipari and the Wildcats an unprecedented six McDonald's All-Americans among their seven-man recruiting class.
"It's where my heart was all along," Randle told Rivals.com. "I really tried to give the other schools a chance on the visits, but I thought all along that's really where I would at in the end.
"I just never felt right saying that I could go somewhere else. I just felt that overall my heart was with Kentucky and that their system fits me the best."
Kentucky fans are certainly agonizing over a disappointing 2012-13 campaign that ended with Tuesday night's first-round NIT loss against Robert Morris. But at the same time they can't help but be excited about the prospect of Randle joining a recruiting class that includes No. 4 Aaron Harrison, No. 5 Andrew Harrison, No. 10 James Young, No. 13 Dakari Johnson, No. 18 Marcus Lee and No. 129 Derek Willis.
"Call it what you want, history or whatever, I'm not big into that stuff," Randle said. "But it's pretty cool to think about. I'm just ready to get there and work and to get things done. It's just hype right now because we still haven't done anything. It's just a great recruiting class."
During the recruiting process, one of the questions was how Randle would fit into the recruiting class and if things could be too crowded given the uncertainty of who will be back from this year's team. Randle isn't concerned and figures the more competition, the better.
"If you are a big-time player, you aren't worried about other big-time players being there," he said. "Actually, you should want to compete against big-time players every day. Look at guys like Anthony Davis and Michael Kidd-Gilchrist. Davis didn't take the most shots and Gilchrist didn't average the most points and look at where they are.
Of course, the man sitting in the first chair in Lexington had a lot to do with landing the five-star Randle.
"I think his up-front personality," Randle said when asked what he likes most about his future coach. "He's going to be real with you. He's not going to tell you that it's going to be easy, and he's not going to tell you what you want to hear. If you're a top-notch player I would think you would want to go with somebody like that."
Already the No. 1 recruiting class, the addition of Randle to Kentucky's class gives the Wildcats and Calipari an iron grip on the top recruiting class for the fifth year running. With Randle, the 'Cats have landed a total of 21 five-star prospects over the last five recruiting cycles. Randle himself isn't worried about all of that, he just wants to get to Lexington and is relieved to have it all over with.
"It's a great feeling, I can't lie," Randle said. "This is the happiest I've been in a while. It's going to be great to get back to basketball l and focus on getting better. I'm very happy and I'm very content."