All-star games mean big decisions for top players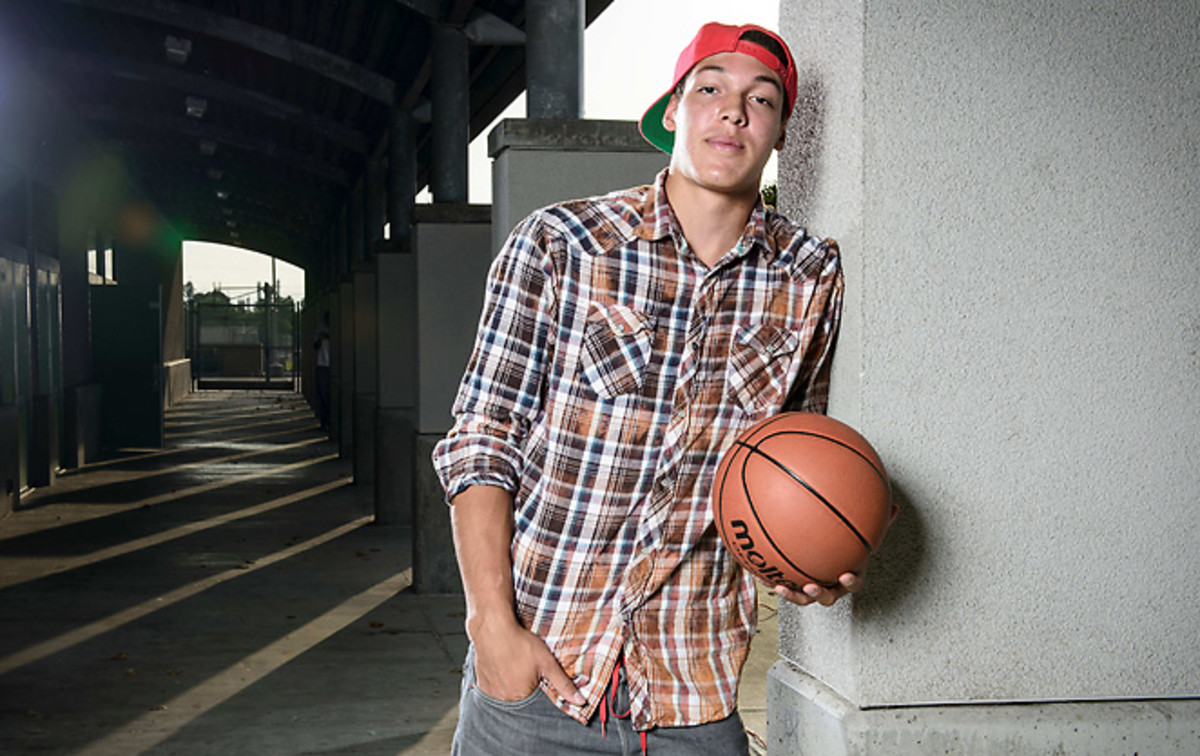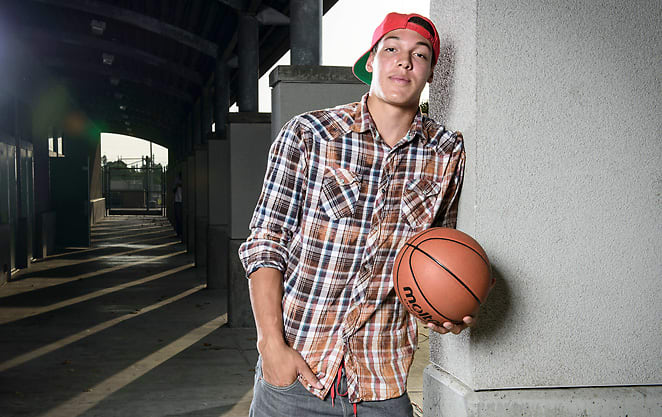 The high school season is over, and the all-star game circuit will kick off this weekend when McDonald's All-American game practices begin on Sunday. This should create a little more action on the decision front for some of the nation's top prospects.
While the class of 2013 is pretty much picked over, there are a handful of big fish such as Andrew Wiggins, Aaron Gordon, Keith Frazier and Rysheed Jordan with decisions to make. So far, only Frazier ? who is planning to announce on Thursday ? has set a date.
Additionally, 2014 five-star Dwayne Morgan will be announcing on Wednesday.
Since his decision is coming up first, let's take a look at Morgan. A 6-foot-7 forward from Baltimore (Md.) St. Frances, Morgan is set to select from Georgetown, Maryland and UNLV during a ceremony at his high school.
Heading into decision day, the Hoyas and the Rebels are the programs generating the most buzz. UNLV has been considered the hidden leader, but Georgetown has come strong over the past few weeks.
Next in line to make his pick is the 6-foot-5 Frazier. A five-star shooting guard from Dallas (Texas) Kimball, Frazier is going to pick SMU or Texas Tech. At SMU legendary coach Larry Brown is trying to rebuild, while at Tech interim coach Chris Walker is hoping to remove the interim from his tag.
This is an interesting one to say the least. The Mustangs have been considered a leader for a while, but Walker and Tech have been making a big run at him. Still, Walker hasn't been named head coach, and if that hasn't happened by Thursday then it would be a pretty unprecedented move -- or a major tell that Walker is getting the job -- for Frazier to pick the Red Raiders. For now SMU still gets the edge, but if Walker is named the coach at Tech between now and Thursday things could change.
After those two, the only big name guy left who has actually set a decision date is Gordon, who will announce during the McDonald's All-American game April 3. A 6-foot-8 jumping jack, the five-star from San Jose (Calif.) Mitty finished his season on Saturday night with a 20-20 effort in a state title loss to Santa Ana (Calif.) Mater Dei.
The finalists for his services are Arizona, Kentucky, Oregon and Washington, and for the better part of the winter it has looked like Arizona or Washington ends up with him, perhaps with Arizona holding the slight lead.
The Wildcats and Huskies have been there every step of the way. Arizona already features a few members of Gordon's Oakland Soldiers summer team, while Huskies coach Lorenzo Romar has a longstanding relationship with the Gordon family from when he recruited Aaron's older brother, Drew. With Kentucky's recent landing of Julius Randle, it appears to be out. However, Oregon is an interesting finalist here. Dana Altman's squad is on a run, has one of Gordon's good friends playing the point in Dominic Artis, and it was added to his final list two months ago after initially getting cut.
As for the nation's top player, things remain quiet on the Andrew Wiggins front. Everybody knows that he has completed visits to Florida State, Kansas, Kentucky and North Carolina, but outside of that, there's not much to report.
No decision date has been set, and there have been no rumblings about where he may or may not be leaning. One rumor says it is down to KU and UNC, another says he's always been going to UK, while the other theory is that he'll pick FSU because of family ties. The fact is, there just isn't anything credible out there on Wiggins at the moment.
Finally, there's Jordan. The nation's top remaining point guard prospect, the 6-foot-4 senior has an excellent shot of moving up to five stars when the final rankings for the class of 2013 are done. For the latter half of his state title-winning senior season, Jordan has been rumored to be leaning to UCLA. However, with Ben Howland out in Westwood, the Bruins are at a significant disadvantage.
If they were indeed trailing, as rumor had it, Temple and St. John's have to see a major opening to try to lock up Jordan. Jordan has been a frequent visitor to Temple games during the 2012-13 season, and at St. John's the Red Storm should be returning a team full of long and athletic players with whom Jordan would fit in nicely.
Steve Lavin and the Red Storm, much like UCLA, have also been a rumored leader at times. Can their stable of athletes trump playing for a hometown squad that has been very successful of late that has room for a new star to take over the departing Khalif Wyatt?