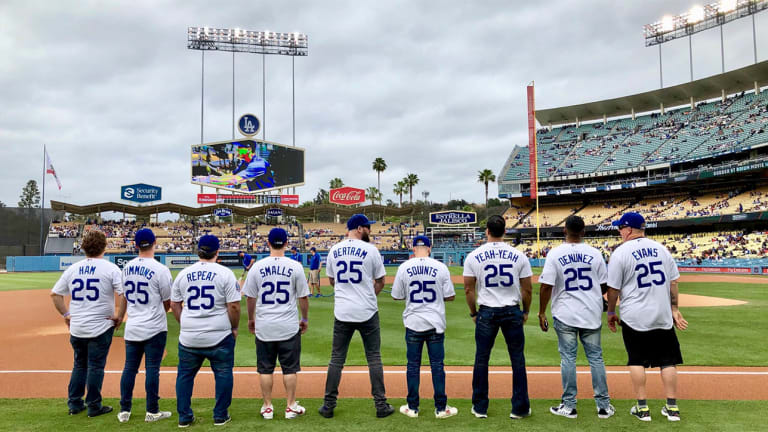 Watch: Cast of The Sandlot Reunites at Dodger Stadium for 25th Anniversary
How are you still killing us Smalls?
How are you still killing us Smalls?
Want a quick way to feel way older than you wanted to today but also still get really excited about something?
Before Saturday's game between the Dodgers and Giants in Los Angeles, the cast from "The Sandlot" reunited to celebrate the 25th anniversary of the legendary movie series, like they did previously this year.
And as if simply getting the cast back together and on a baseball field wasn't enough, the squad also came through with customized Dodgers jerseys to really enjoy the occasion.
Check out some of the shenanigans the Yeah-Yeah, Repeat, Smalls, Squints, Ham and the rest of the team got into before the game got started up.
If only they let Ham catch for Clayton Kershaw.