Ronda Rousey jabs Floyd Mayweather for domestic violence history
Ronda Rousey made another joke about Floyd Mayweather's history of domestic violence. 
Ronda Rousey isn't afraid to verbally spar with Floyd Mayweather. 
Back in May, Rousey made a crack in an interview with Access Hollywood, saying "I don't think that me and him would ever fight, unless we ended up dating."
At the time, it could have been taken as an innocent joke about how couples tend to have their disagreements, or a reference to Mayweather's lengthy history of violence against women. 
On Wednesday, Rousey took another shot at Mayweather, and it certainly seemed like she was referencing Mayweather's numerous domestic violence arrests. 
"I wonder how Floyd feels being beat by a woman for once," Rousey said after she won the ESPY for best fighter. 
Rousey also referenced a video from July where Mayweather said he didn't know who Rousey was, or even that she was a woman. 
• Floyd Mayweather booed at Warriors game​
GALLERY: CLASSIC PHOTOS OF RONDA ROUSEY
Classic Photos of Ronda Rousey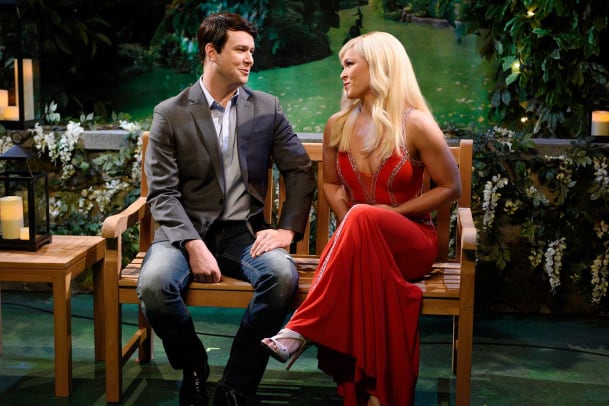 - Dan Gartland