Olympian Bernard Lagat will run NYC Half Marathon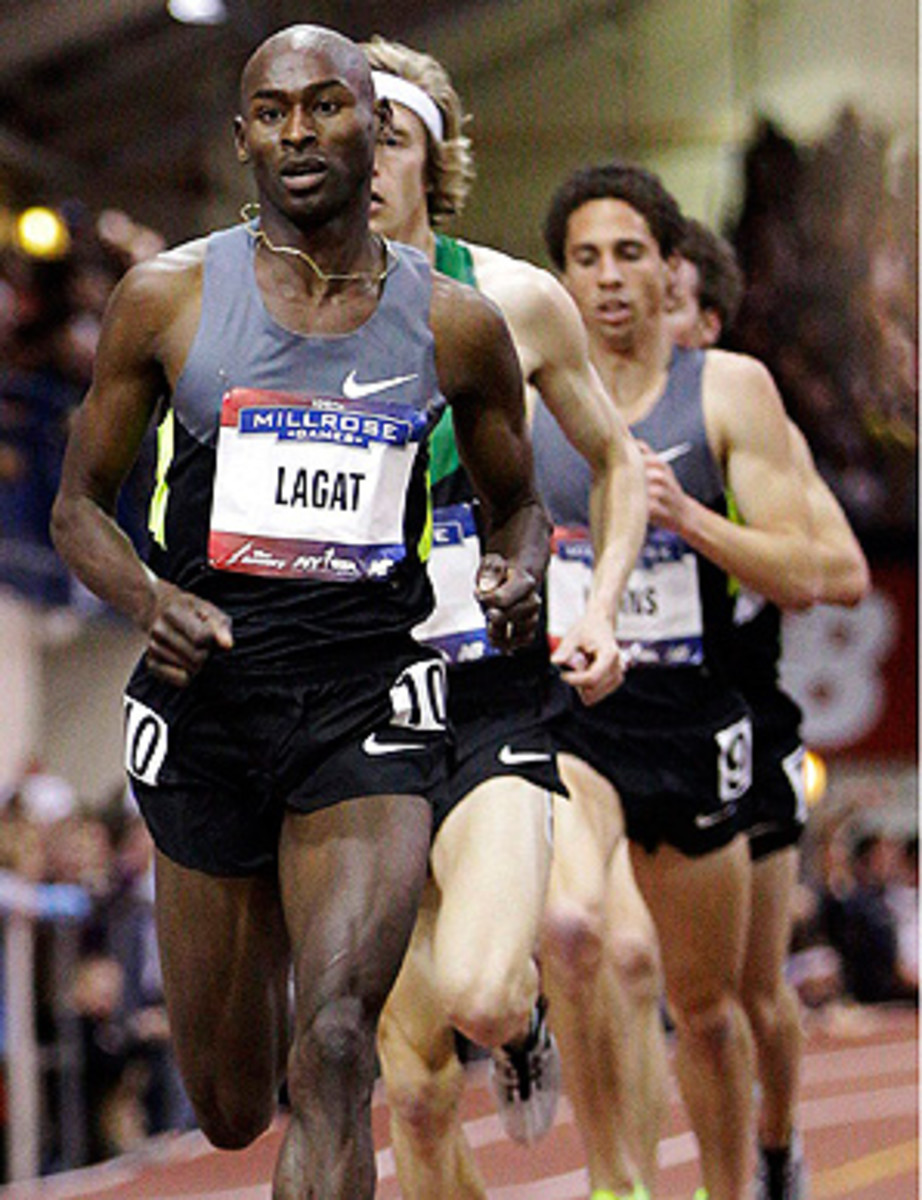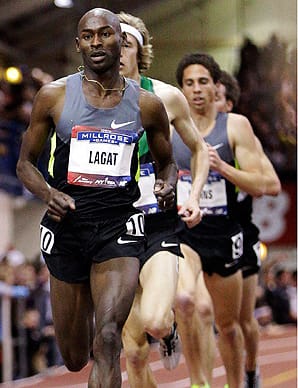 NEW YORK (AP) -- Bernard Lagat will run the longest race of his career when he competes in next month's NYC Half.
The 38-year-old American started out as a 1,500-meter specialist and shifted to the 5,000 later in his career, winning world championships at both distances in 2007. Lagat narrowly missed a bronze medal in the 5,000 at last summer's London Olympics.
He said Tuesday he would enter the 13.1-mile half-marathon through Manhattan, which starts at 7:30 a.m. on March 17.
Lagat reclaimed the American indoor 2-mile record at the Millrose Games in New York on Saturday. He owns a record eight titles in the Wanamaker Mile at Millrose and has won the Fifth Avenue Mile on the streets of Manhattan.
Lagat said he could have moved up to longer road races in his mid-30s, a common time for elite runners to make the switch. But he has remained a force on the track.
He insisted he felt no nervousness about the half-marathon, instead frequently using the word "fun" to describe the longer distance. Still, it won't be a casual training run. The full field for this year's NYC Half hasn't been announced, but it typically features several elite marathoners.
While Lagat isn't setting a goal of winning the half-marathon, he expects to be able to compete with runners with far more experience at this distance.
"Every time I commit to a race, I want to do the best possible job," he said.