Ranking the 10 most influential women in sports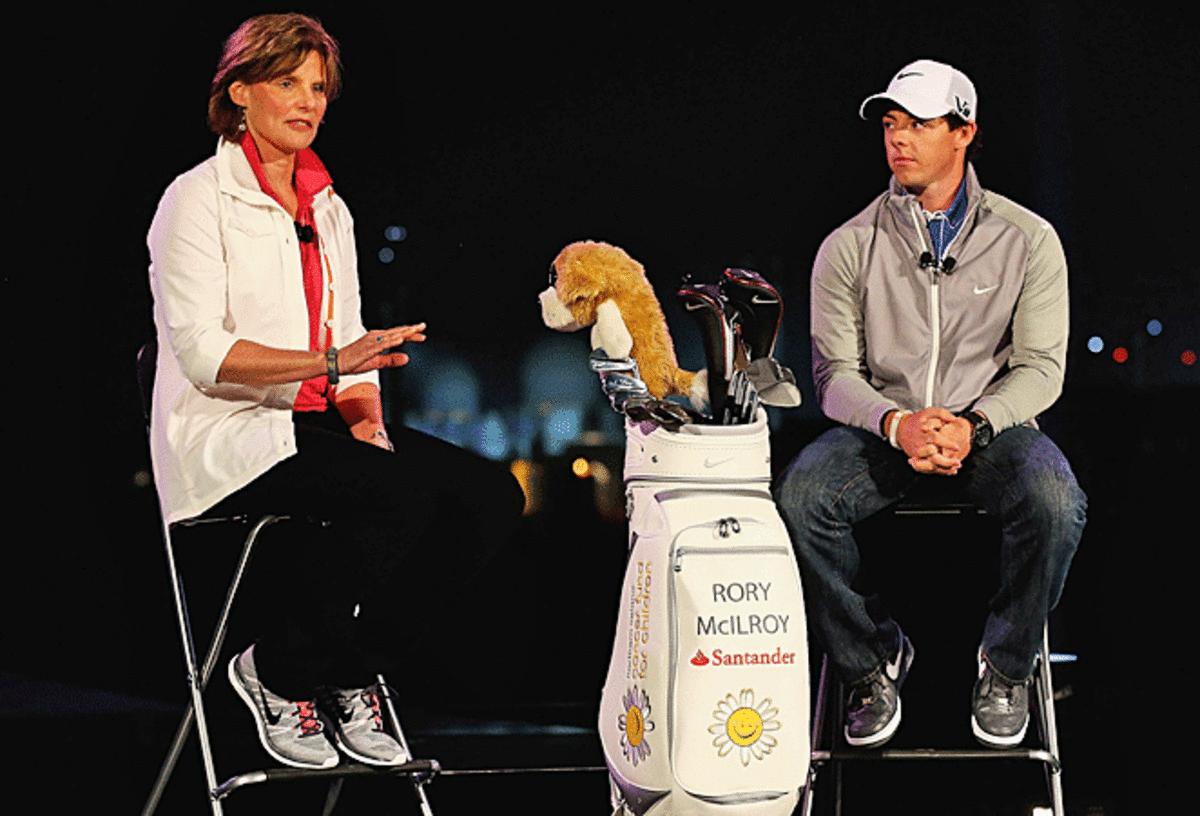 As the popularity of women's sports continues to grow, so does the increase in the number of women behind the scenes with real influence and power in sports business, marketing and ownership. As I compiled the list of the top power women in sports, I noticed that one theme remained constant: Money. The ladies who are really doing all of the moving and shaking in the sports world aren't the ones who are in the thick of competition every night. No, it's the ones who are working behind the scenes and making decisions that affect the largest sports related revenue streams -- be they from teams, leagues or corporate sponsors. It is understandably noteworthy that Danica Patrick became the first women to win a NASCAR pole and the first woman to lead a lap at the Daytona 500. But what's even cooler is that one of the most powerful people in all of NASCAR is a woman. That, more than anything else, is what is going to make the stature of women's sports continue to grow. So let's take a look at the Top 10 Leading Ladies in the sports world.
1. Sharon Byers and Alison Lewis
Coca Cola North America -- Annual sports revenue: $260 million
These ladies are doing more than having a Coke and a smile. Byers is the Group Vice-President of Sports and Entertainment for the Coca-Cola North American Business Unit, and Lewis is the Senior Vice President of Coca-Cola North America Marketing. Both are responsible for the development of national marketing programs across the portfolio of brands for the Company's premier partnerships with NASCAR, NCAA, Olympics and various top colleges and universities. Additionally their work includes development of Coca-Cola's sports and entertainment marketing strategies, league and talent relationship management including LeBron James, Kobe Bryant and Danica.
2. Cindy Davis
VP of Nike Inc. and President of Nike Golf -- Annual sports revenue: $623 million
Davis made a surge on the leaderboard when she lured Rory McIlroy from Titlelist back in January and signed him to a blockbuster sponsorship deal with Nike worth a reported $200 million. In addition to luring big sharks like McIlroy, Davis is also responsible for driving market leadership and growth for all aspects of Nike Golf.
3. Christine Dreissen
Executive Vice President and Chief Financial Officer for ESPN -- Annual sports revenue: $8.2 billion
Driessen is responsible for overseeing all of the company's financial operations worldwide and serving as financial advisor on strategic planning for all acquisitions, new business ventures and programming initiatives. Driessen's strong business acumen has most recently played a key role in the company's major multimedia programming rights deals including agreements for Major League Baseball, Monday Night Football, the Rose Bowl, the ACC, The Pac 12 and the Big 12, The Masters and British Open golf.
4. Lisa France Kennedy
CEO International Speedway -- Annual sports reveue: $750 million
Kennedy is the granddaughter of NASCAR founder Bill France, Sr. and sits on NASCAR's board of directors while also serving as CEO of the International Speedway Corporation, the company that owns and operates 13 NASCAR race tracks (including Daytona, Talladega, Darlington and Auto Club). The ISC now promotes over 100 races annually, including the Daytona 500. Kennedy's 26-year career at ISC spans a period that expanded the sport past its Southern base, with new racetracks built in Chicago and upstate New York, plus the acquisition of five tracks from legendary owner Roger Penske.
5. Heidi Ueberroth
NBA President of International Business Operation -- Annual sports revenue: $300 million
The NBA tapped Ueberroth to expand the league's global presence. Ueberroth oversees a staff based in 14 offices worldwide that manage the NBA's international business activities across television and media, marketing partnerships, consumer products, events, marketing communications and new business initiatives. Under her direction, NBA games and programming are televised to 215 countries and territories in more than 47 languages.
6. Michelle D. Wilson
Chief Marketing Officer of WWE -- Annual sports revenue: $525 million
Wilson has served as the Chief Marketing Officer of the WWE since 2011. Wilson oversees WWE's global marketing and integrated brand initiatives, including pay-per-view, advertising, promotions, research, creative services and public and government relations. In addition, she oversees WWE's integrated media sales and sponsorship business. Before joining the WWE Wilson was Chief Marketing Officer of the USTA (2001-2009). From 2000 to 2001, she was Vice President of Marketing for the XFL.
7. Denise DeBartolo York
Former Owner and current Co-Chair of the San Francisco 49ers -- Annual sports revenue: $214 million
The daughter of shopping-mall magnate and former 49ers owner Eddie DeBartolo co-owns the team with husband John York, taking control from brother Ed DeBartolo Jr. in 2000. She oversaw the deal for a new $1.2 billion, 68,500-seat stadium in Santa Clara for the Niners, which broke ground in Santa Clara, Calif. Earlier in her career, Denise served as President of the Pittsburgh Penguins hockey team. Under her leadership, the Penguins were revitalized and transformed into a championship team winning the Stanley Cup in 1991. She is one of only 12 women to have her name engraved on the Stanley Cup.
8. Rita Benson LeBlanc
Part owner and Vice Chairman of the Board of the New Orleans Saints and New Orleans Hornets -- Annual sports revenue: $232 million
The granddaughter of principal owner Tom Benson, LeBlanc has become the de facto CEO and face of the Saints franchise. She oversees all business operations for the Saints, including sales and marketing, community affairs, game-day entertainment and stadium operations. LeBlanc is the team's representative for both the NFL and NBA meetings and participates with numerous global conferences promoting the industry of sports.
9. Stacey Allaster
Chief Executive Officer of Women's Tennis Association -- Annual sportsrevenue: $86 million
Allaster was elevated to the CEO role in 2009 after serving three years as WTA president. She and former boss Larry Scott (now commissioner of the Pac-12) streamlined the women's tour by offering up more top players at fewer tournaments and instituting a nine-week offseason. Prize money rose more than 30 percent in 2010.
10. Kathryn Carter
President of Soccer United Marketing -- Annual sportsrevenue: $100 million
Carter oversees all sponsorships and marketing initiatives for Soccer United Marketing, which holds the rights to the MLS and all men's and women's national team games, plus the marketing rights to Mexican national team games played on U.S. soil.