Ted Ligety wins slalom title at U.S. Alpine Championships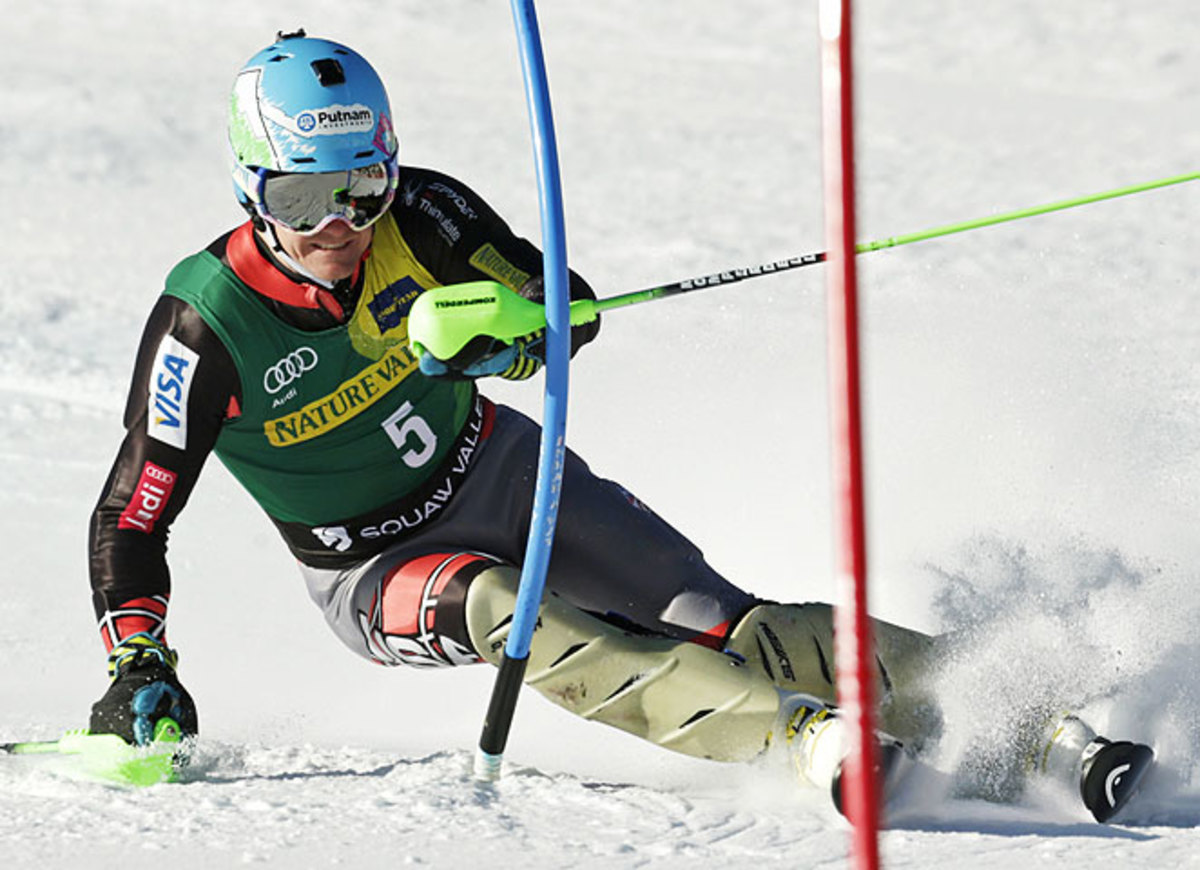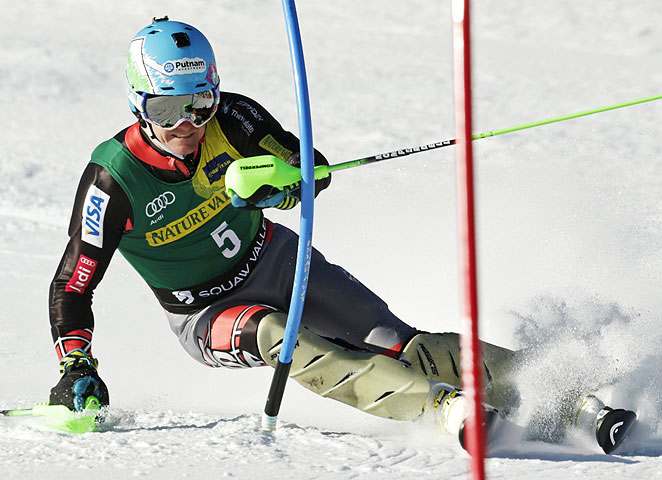 SQUAW VALLEY, Calif. (AP) -- World Cup star Ted Ligety won the slalom Saturday in the U.S. Alpine Championships, sweeping both runs for a 1.48 second victory.
Ligety, from Park City, Utah, won his seventh U.S. title and first since 2007 when he won the giant slalom and combined.
"It's cool to hang out with all the younger kids and it's cool that they all came out and watched," Ligety said. "It's definitely nice to spend some time with the young fans. If you're going to race, you might as well try to win. I'm definitely happy to put together two slalom runs. I haven't won a slalom race in a long time.
"They did a great job with the course prep. The conditions were awesome especially for the temperatures. You can really attack it. I've never skied at Squaw before, so this is definitely cool to come someplace new and they seem like they're doing a great job. They did a great job on the hill. The crowd is pretty into it, so it's fun to have races in places like this."
Ligety won the season-ending World Cup giant slalom last week in Switzerland en route to his fourth World Cup giant slalom title. He finished the World Cup season with six giant slalom victories to join Ingemar Stenmark as the only men with six GS wins in a season.
Ligety also won three gold medals in the World Ski Championships this season to become the first man since Jean Claude Killy in 1968 to win three or more gold medals.
Will Brandenburg of Spokane, Wash., was second, and Colby Granstrom of Lake Stevens, Wash., finished second. Brandenburg won the combined event with the fastest combined time from the super G and slalom.
"I wanted to go for it a little bit more and I just didn't really have it today," Brandenburg said. "I didn't have that gear that would be able to win a ski race. So I got to the bottom and was happy."