Catchings, Fever aiming for second straight WNBA championship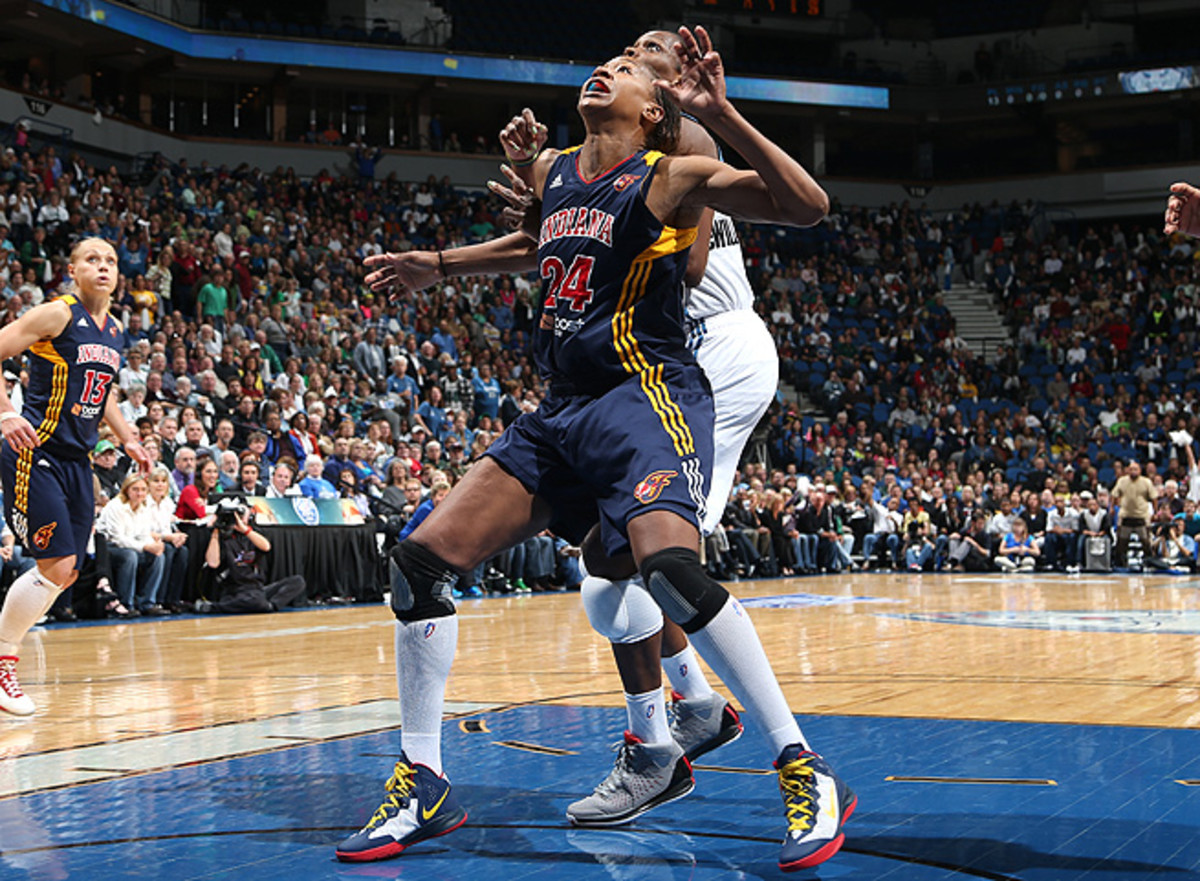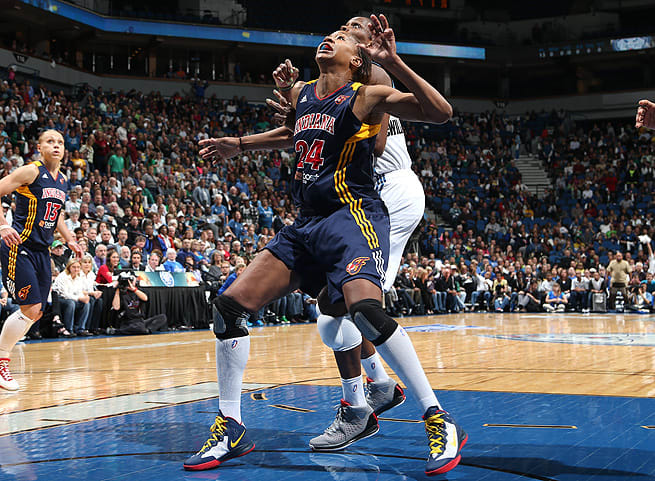 INDIANAPOLIS (AP) -- Tamika Catchings grew accustomed to hearing the annual question.
Can you win a championship?
The ring was the only thing missing from a sterling resume that included three gold medals, five defensive MVPs, seven All-Star appearances and the league's 2011 MVP Award. So when she walked into Bankers Life Fieldhouse last week, Catchings was all smiles. Winning a championship can do that.
"It's a relief," the WNBA Finals MVP said. "Just a lot lifted off your shoulders. All that pressure. Not even pressure, but that feeling of - you already know before you come in, you're already in your mind kind of preparing an answer to the question. `OK, what am I going to say because I know they're going to ask me is this the year?' You try to figure out different ways to say it."
The question now is whether the Fever can repeat as champs. The Fever open the regular season Friday at San Antonio.
Indiana returns 10 players from a team that went 22-12, earned the second seed in the Eastern Conference playoffs and kept beating opponents until hoisting the championship trophy. That alone should make them one of this year's favorites.
But it won't be easy.
Minnesota still has Maya Moore, Lindsay Whalen, Seimone Augustus and Rebekkah Brunson - the core of last year's Western Conference champs. Phoenix was ravaged by injuries last season and has now added No. 1 overall pick Brittney Griner to a roster that also includes Diana Taurasi, Penny Taylor and Candice Dupree. The Chicago Sky took Elena Delle Donne with the No. 2 pick adding a big-time scorer to a group that includes Swin Cash, Sylvia Fowles and Epiphanny Prince.
And Indiana is already starting the year short-handed.
Guard Erin Phillips, who started nine of the 10 playoff games last season, is expected to miss four to six week with a torn meniscus in her right knee. Center Jessica Davenport will be out six to eight weeks with a stress fracture in her left leg. Guard Jeanette Pohlen isn't expected to return until August after she tore an ACL sustained during last year's finals.
The good news is that all three could be back for the playoffs. And, of course, the Fever has higher aspirations.
"This team is still extremely hungry. We're not satisfied by just winning one championship," forward Katie Douglas said. "We're greedy. We're hungry and greedy. Those two components are extremely important."
With all the injuries, Indiana certainly needs Douglas to get healthy.
The Fever's No. 2 scorer tore a tendon in her ankle in the Eastern Conference finals after averaging 16.5 points and shooting 41.3 percent from behind the arc during the regular season. She rehabbed in Indianapolis five hours each day, spent 7 1/2 weeks in Russia testing the ankle with the Dynamo Kursk and is supposed to be back to full health in the next couple of weeks. Douglas' long-range shooting could prove more valuable with the new 3-point line.
There will be changes.
Center Erlana Larkins moves into a starting lineup. The Fever also signed 6-3 forward Jessica Breland, the No. 13 overall pick in 2011 by the Lynx. Larkins, who is 6-foot-1, is the most physical player on the roster and her development allowed the team to part ways with center Tammy Sutton-Brown.
And Dunn expects bigger things from shooting guard Shavonte Zellous, who scored 7.5 points last season, and budding star Briann January, who averaged 10.3 points and a team-high 3.9 assists.
"You think of Sue Bird and Whalen, who are Olympic point guards . who are the next two," Dunn said. "I just think Briann has the potential to be in that next group of great point guards that have Olympic potential. The key for us is that mid group - the Januarys, the Davenports, the Zellouses that are just about moving into their prime. The great exciting thing is our three younger ones - Pohlen, (Sasha) Goodlett and (Layshia) Clarendon - the last three first-round draft picks."
But, of course, the Fever's title hopes will be pinned to Catchings, who has no intention of slowing down -- or giving up her hold on the title.
"Every year my goal is to continue to get better and continue to put our team in a better situation where we can get closer to having a dynasty here and winning more championships," Catchings said. "Why not?"