Syracuse rallies to beat Denver in lacrosse semis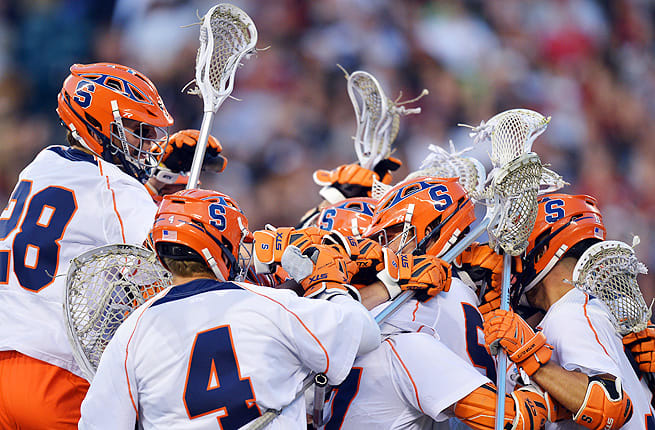 Derek Maltz scored with 19.2 seconds left to give Syracuse a 9-8 come-from-behind win over Denver in the NCAA lacrosse semifinals at Lincoln Financial Field on Saturday.
Syracuse advances to Monday's championship game against Duke, another perennial lacrosse power. The Blue Devils beat Cornell 16-14 in the other semifinal. It's the first time two programs will meet for the title. They have combined for 21 appearances in the NCAA championship and have 12 titles between them.
The Orange (16-3), who will play in their first final since 2009, didn't lead until Maltz scored.
Denver (14-5) got out to a 3-0 lead, and led by 4-1 and 5-2 in the first half. The Pioneers entered the fourth quarter holding a 7-4 edge.
With 2:42 to play, Denver's Eric Law and Carson Cannon each drew 30-second pushing penalties, giving Syracuse a two-man advantage. JoJo Marasco scored the first of their three goals with 2:35 left, setting the stage Luke Cometti's tying goal with 59 seconds left.
The Pioneers' Chase Carraro won the faceoff and Denver coach Bill Tierney called a timeout with seven seconds left, but the Pioneers couldn't get a last shot off.
Ryan LaPlante made 13 saves for Denver in the first half, while giving up just two goals. Regardless, Tierney stuck with what he had been doing throughout the season, rotating goalies and replacing LaPlante with Jamie Faus, who allowed seven goals on 11 shots in the second half.
Cometti led Syracuse with three goals, while Maltz and Marasco had two each. Law led Denver with three goals and second-leading scorer Wesley Berg was held without a shot.