Skateboarder Zack Carpenter gave his soul -- and life -- to New Orleans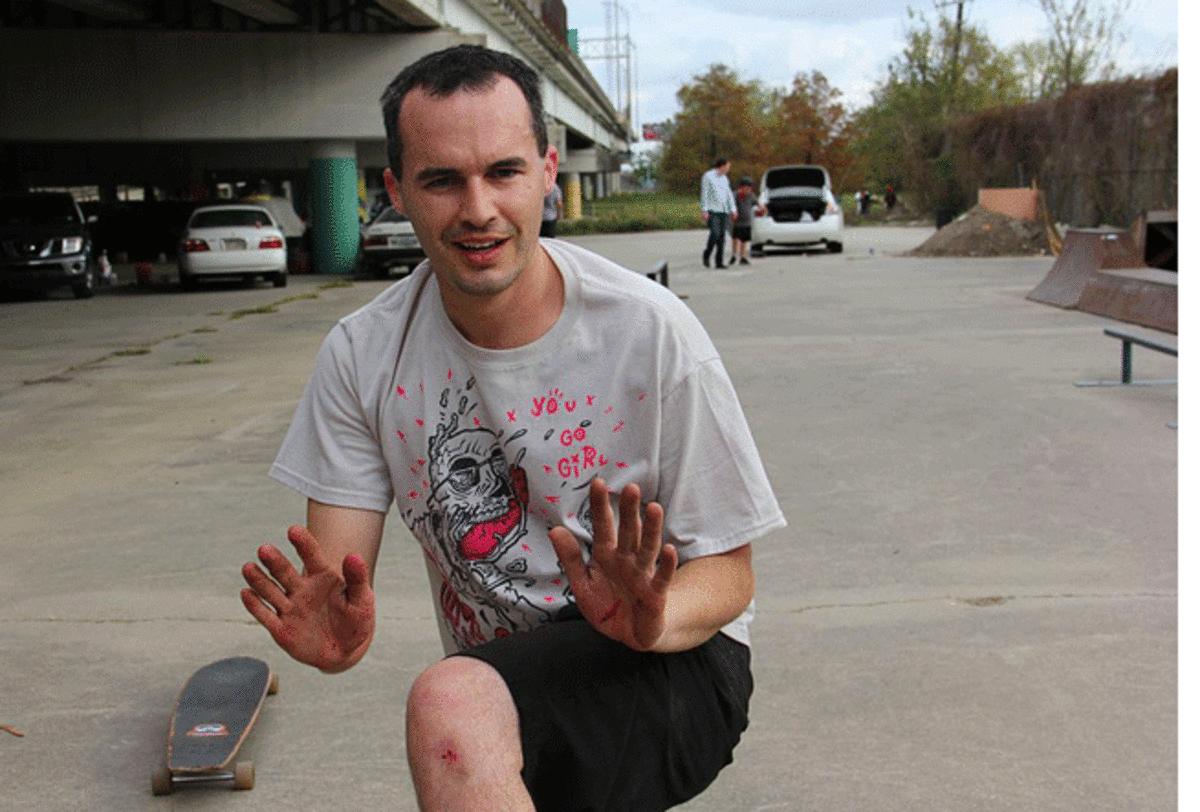 Then there's Lil Wayne. The rapper, a proud New Orleanian, grew up in the city's notoriously rough Hollygrove neighborhood and took to skateboarding as a kid. In recent years he had gotten more and more into the sport and in 2012 he announced he was quitting hip-hop to devote himself to skating. Last fall, with sponsorship from several corporations, most prominently Mountain Dew, he built an indoor skateboarding facility in New Orleans' Lower Ninth Ward. One of the poorest parts of the city and the area hardest hit by Katrina, the Lower Ninth would hardly seem a prospective skating mecca, but last year when the International Association of Skateboard Companies offered free boards to kids in a promotion for the planned park, 1,000 were snapped up there in two and a half hours.
"The honest truth is, all I want to do is get [the kids] off the streets," said Lil Wayne last September at a ribbon-cutting ceremony for the facility, which had been installed at the Lower Ninth Ward Village, a community and volunteer resource center at 1001 Charbonnet Street.
Today, Lil Wayne's facility sits dark and locked-up, having closed almost immediately due to insurance issues and a lack of sufficient funds to bring the building's electrical system up to code. Lil Wayne, having parted ways with Mountain Dew, is back to recording and touring, doing his skating in other parks around the country -- though he drops in on what has essentially become his private playground when he passes through town.
Ward (Mack) McLendon, who founded the Lower Ninth Ward Village in 2007 and remains its singular, driving force, says he hasn't given up hope yet, though he figures it will take $40,000 to get the skate park fully rolling. On the edge of 60, sturdy and ever-smiling, McLendon is a life-long resident of the Lower Ninth Ward, a Katrina survivor who, in his words, "lost everything" in the storm, including the 14 vintage cars he had personally restored. Yet McLendon will tell you that Katrina was the best thing that ever happened to him. "It showed me my life's work," he says.
McLendon knows that recovery and development requires a sense of connection. "Every disaster doesn't need a skateboard park," he says, "but it does need a hub." For now, though, the only youngsters skating at the Village now are the ones who occasionally sneak in at night to roll and grind on the custom-designed ramps. "They just want to be in a safe place," McLendon says, adding, "We blame these kids for everything, but we give them nothing."
A striking painting hangs on the wall of McLendon's tiny office. Done by a prisoner in the Louisiana State Penitentiary at Angola, in primitive but graceful style, it shows two scenes side by side. On the left an older black woman prays over a young black man in a coffin; on the right another black woman, in a brilliant blue dress, talks through the bars of a cell to a young black man in striped prison guard. Along the bottom in elaborate script is written, "Stop Killin Yo Momma."
***
The travails of New Orleans' other skateboarding ventures highlight the unlikely success of Parisite. What big corporations and big names have failed to do with big bucks and big hype, a grass- (or concrete?) roots) group has pulled off with nerve, hands-on planning and a lot of trips to Home Depot. Joey O'Mahoney, the director of Transitional Spaces, a local nonprofit committed to youth empowerment and sustainable land use that has largely funded and guided the design of the park, says that Parisite is beginning to draw increasing acceptance and support, even from the New Orleans Recreation Development Commission. And early this year the Tony Hawk Foundation, impressed with the initiative of the Parisite group, kicked in a $10,000 grant. Says Peter Whitely, programs director for the Hawk foundation, "There are a lot of kids in that town who need something, and we knew that what the Parisite guys could get done with that much would outdo what a commercial park could do with $400,000."
Another contribution could be coming soon. On June 20, back in New York, Bill Carpenter, along with family members and friends, held a benefit in Zack's memory. Folks brought food and gift baskets for sale. "In the end we raised $3,900," says Bill. "Our hope is to donate it to Parisite in Zack's name -- and that maybe that will help convince the city to put more into the park." Having that focus, says Bill, has helped him heal a little in the weeks since May 10. "We just want to see Zack's dream live," he says.
The dream is alive every day at Parisite, along with the power of a sport to offer a refuge and, maybe, an alternative. There, under the cavernous spread of the 610, where the shade and breeze make even a New Orleans summer afternoon pleasant, a couple dozen skaters -- white and black; some in their 20s or 30s, many much younger -- crisscross on the ramps. A hand-lettered sign spells out the spirit under which they've come together:
WELCOME TO PARISITE/NO GRAFFITI!/PICK UP YOUR TRASH!/SK8 OR WORK OR GO HOME!/SKATE AT YOUR OWN RISK