Jimmer hopes second chance becomes first opportunity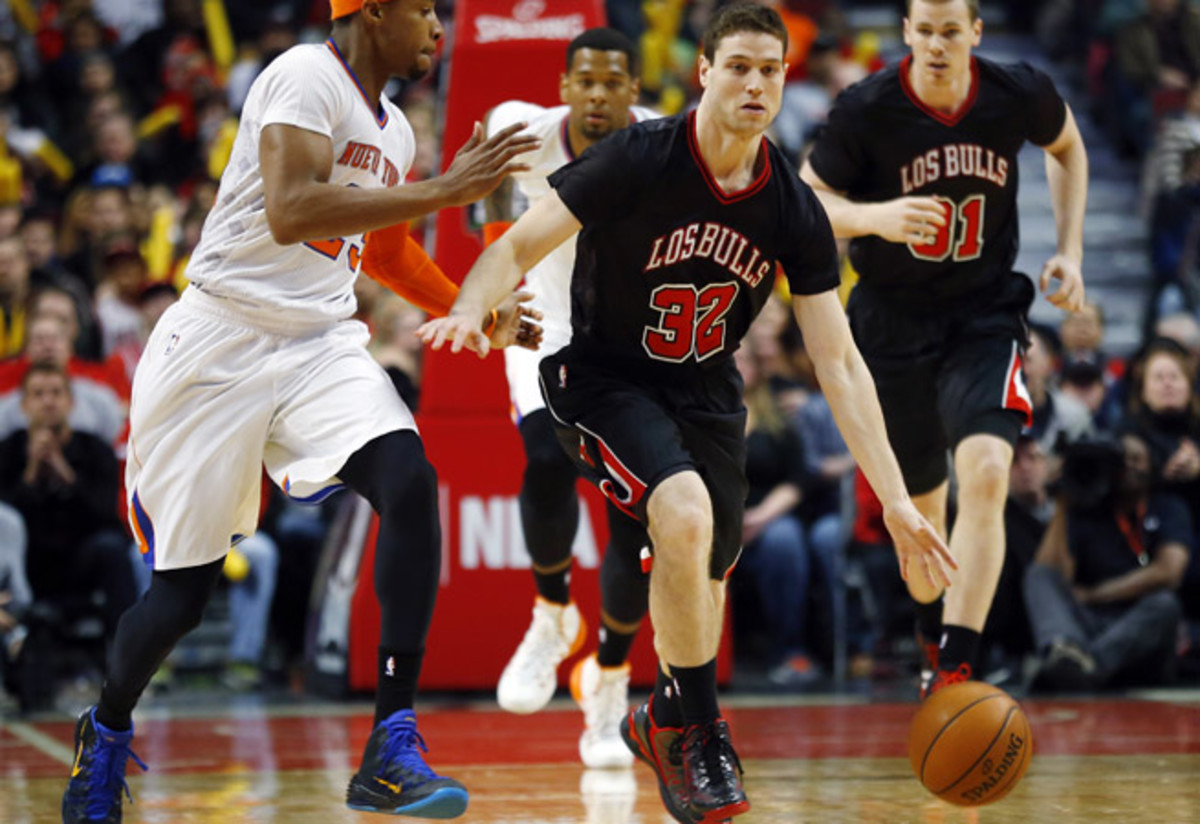 Last summer, the Kings -- run by new general manager Pete D' Alessandro, who replaced Geoff Petrie in June 2013 -- acquired point guard Greivis Vasquez and selected Ben McLemore in the first round and Ray McCallum in the second. (Vasquez, an early-season starter over Thomas, was subsequently traded to Toronto in the Rudy Gay deal in December.) Drafting two guards gave the impression that the Kings didn't consider Fredette part of their future, and when the team declined to pick up his fourth-year option by the Oct. 31 deadline, it was clear that his time in Sacramento was coming to an end. The only question was whether the Kings would trade him, opt for a buyout or let him walk at the end of the season.
"Thibs just has to give him a chance," Boozer said.