Catching up with... Robert Horry
Before he had won seven NBA championships or earned the nickname "Big Shot Bob," Robert Horry was a rookie—and one without the privileges that those coming into the league have today.
Horry, however, did well enough for himself that he was one of the "legends"—though Horry refuses to call himself such—that spoke to incoming rookies at the NBA Rookie Transition Program. Kareem Abdul-Jabar, Detlef Schrempf, World B. Free and Otis Birdsong joined him in welcoming the stars of tomorrow into the league today.
When Horry entered the NBA out of Alabama in 1992, there was a transition program, however, it was just a one-day event with no guest speakers.
Catching up with... Sleepy Floyd
"We just had a seminar with guys that come in a talk about finances, talk about talking to the media, drugs, sex," Horry says. "I think it's helpful because guys are more eager [having former players talk]."
Each player preached a different topic, offering tips on social media to charity work. Horry focused on finances, and how important it is for not just the players but also for their families to keep constant attention on their bank accounts. This was something Horry wished was around in a more relatable form when he entered the league, though he's done okay for himself, holding a reported net worth of $20 million.
"I know a lot of these guys are saying, 'I don't have time to check my finances.' I'm saying, 'That's a lie,'" Horry explains. "Because that's the most important thing you can do for your family."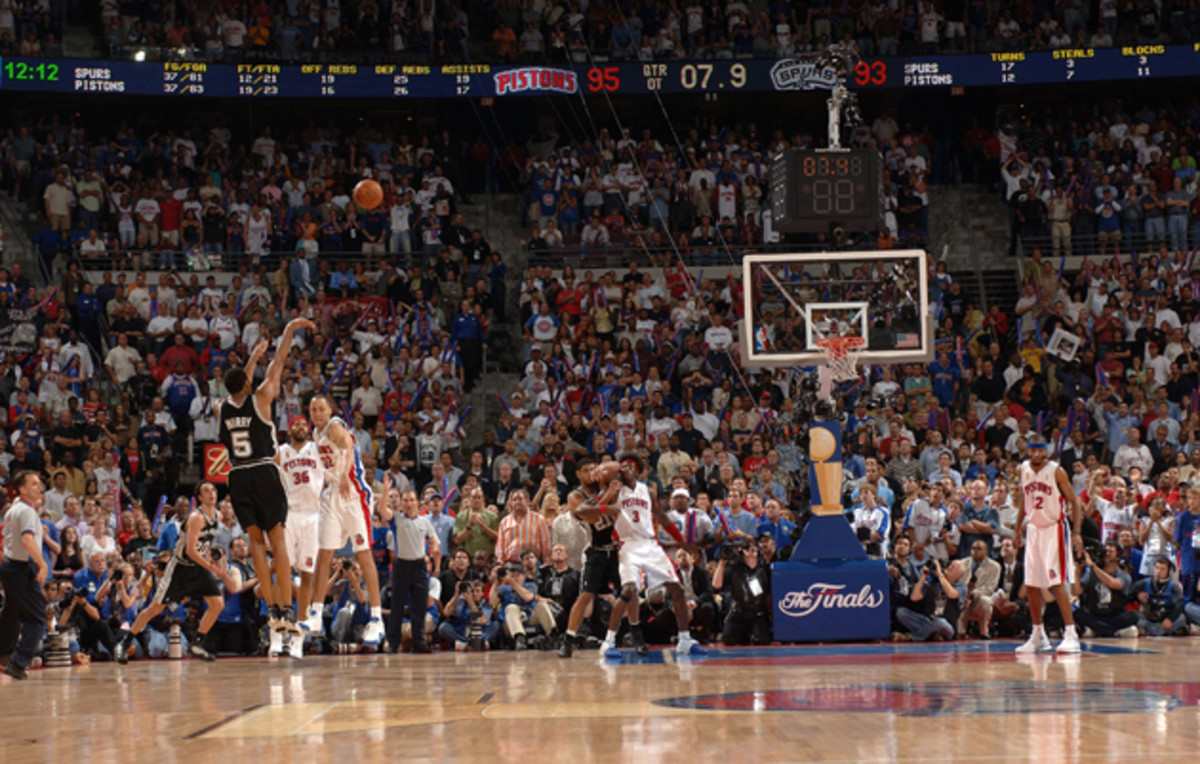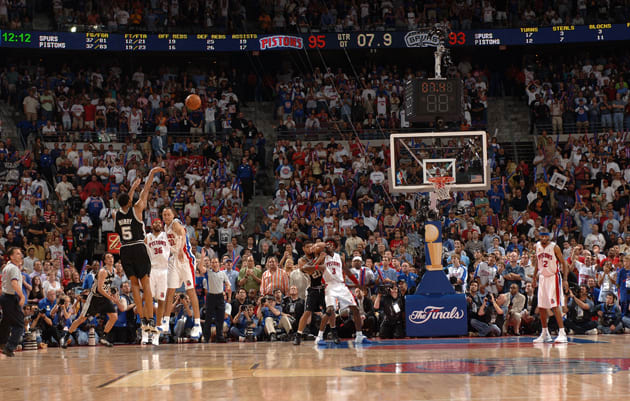 The league has changed in the 22 years since Horry was a rookie, but not so drastically, he says, that he couldn't relate to players if he were to take a coaching position.
Horry talked to Lakers owner Jim Buss at an event earlier this year about returning to the Lakers, whom he played for from 1997 to 2003, in an assistant coaching position. Although, since the team hired Byron Scott, no one from the Lakers organization has reached out to Horry about that possibility.
NBA GRADES: Atlantic | Central | Southeast | Pacific | Southwest | Northwest
After almost taking a position alongside Kurt Rambis in Minnesota, Horry now knows that if he is going to go into coaching, it has to be in the right situation, something he sees the Lakers potentially being.
"I'm familiar with the Lakers organization," Horry says. "Plus I'm not too far out of the game, where I'd be like, 'What the hell is this new game about?'"
Offseason grades: Pacific Division
If he were to become a coach, one thing Big Shot Bob almost certainly would be asked to teach is how to knock down clutch shots, to which he would offer the following advice: "It's about having confidence and not caring … If you make the shot, great, if you don't, you don't. Don't worry about it, you'll still be loved by your family and your teammates."
For now, though, Horry is more than content with his role at Time Warner Cable as a studio analyst, providing the "lighter side" of the spectrum, as he described it.
"I just enjoy making it fun because a lot of times, you watch these analysts and they're so serious," Horry says. "To me, everyone plays sports because they're fun, so I try to bring the lighter side to it."
The former Laker joined the studio team after his friend andClippers beat writer for the LA Times Brad Turner reached out to him. At first, Horry was hesitant, but eventually he came around, did a test run on NBATV, and he couldn't be more satisfied with his decision.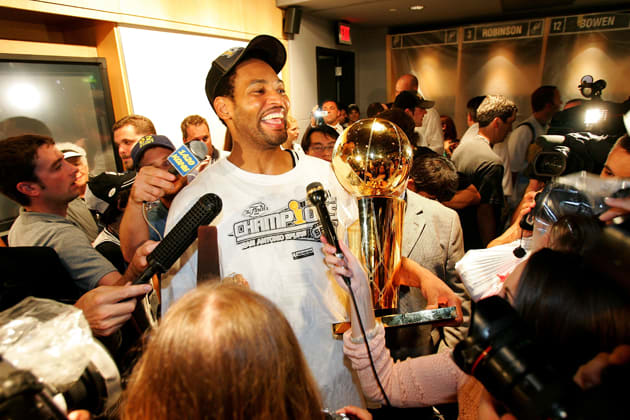 One downside of the position is that it takes Horry away from the rehabilitation center that he co-owns with his ex-wife and two college friends. The Robert Horry Center for Sports and Physical Rehabilitation mainly treats patients over 30 years old with carpel tunnel syndrome, bad backs and bad knees. He said he doesn't like to treat athletes as much because they come and go, and it's difficult to make sure they're rehabbing responsibly, which is why Horry got into the rehab business in the first place.
"I was just sitting around talking to my buddy who is an orthopedic surgeon and he was talking about how he needed to redo surgery on someone because they didn't go to their rehab properly," Horry says. "So he tells me, 'You should open a rehab clinic.' And I was like, 'Yeah right, man, I don't know anything about it. I've been in rehab a lot but on the other side.' Next thing you know, it was born."
Although Horry is a TV personality, owns a rehab center and may enter the coaching ranks one day, he is still best known for the clutch gene that earned him one of the most memorable nicknames in recent history. Occasionally, Horry will still hear cries of "Big Shot!" and stop to pose for photos.
"It's funny, some days, people talk to me, and some days they don't," Horry said. "My friends laugh at me because some days you're recognized and some days you aren't."