Inside the creation of Pelicans point guard Jrue Holiday's 'shoe library'
SI.com's Tim Newcomb takes a look inside the creation of New Orleans Pelicans point guard Jrue Holiday's "shoe library."
Don't just call it a closet. No, New Orleans Pelicans' point guard Jrue Holiday and his wife, USWNT player Lauren Holiday, created something a bit more dramatic. Instead of a closet, they went out to build a "shoe library."
"Before, I just had a room full of shoes, just in boxes, and, obviously, our house is pretty big, so we had an extra room of just shoes," Holiday tells SI.com about his California Closets Design. "We had to get our master closet redone and thought why not make a shoe library."
From there, Lauren's mom went to work, finding styles she liked, which led Jrue and Lauren to designing a complete home—full of glass, LED lighting and size-13-measured shelves—for well over the 250 pairs of shoes Holiday keeps.
The concept started with Holiday's idea—"it is supposed to be like a library since I have so many different pairs, a lot of different variety, like a library"—and his desire to put his favorite pairs under glass.
NBA grades: Final marks for all teams
​"At first I wanted it all under glass, but my wife thought that was a little gaudy," Holiday says with a laugh. "My favorite pairs are all under glass that light up. You can change the colors. The designers from California Closets actually came up with that, so that was pretty cool."
The design includes a majority of the shelves lit, some with the multicolor glass shelves that includes a programmable remote control. Every shelf in the roughly 20-foot by 13-foot room has backing and it was all measured to fit Holiday's exact shoe-size specifications.
In his library, Holiday​ mixes in a "big variety, I'm into anything you put on your feet." He organizes them by brand and style. He put his retro sneakers in one section, his collectible shoes in another—he has shoes signed by players he grew up watching and others signed by teammates—game-worn keepsakes, such as his All-Star sneakers, his rotation of game sneakers and training shoes, current-style models and even dress shoes, which he calls "expensive sneakers."
​His favorites—the best of the best from all of those genres—make center stage and drop under glass. And most of those aren't going to ever see life outside the Holiday shoe library.
"There are a select few where I have to wear these, where I say, 'One day I'm going to wear these, but not today,'" he says. "My favorite shoes, my under-glass shoes, I don't think I'll ever wear them."
As with any good library, Holiday​ expects some exchanges will take place. He has ample space to add more to the collection—he spaced the sneakers out to make the shelves look full—and Lauren is constantly encouraging him to give shoes away. "It is hard for me, but I do it," Holiday​ says. "I can interchange that way."
Tim Newcomb covers stadiums, design and gear for Sports Illustrated. Follow him on Twitter at @tdnewcomb. 
SI's Top 10 Sneakers of 2014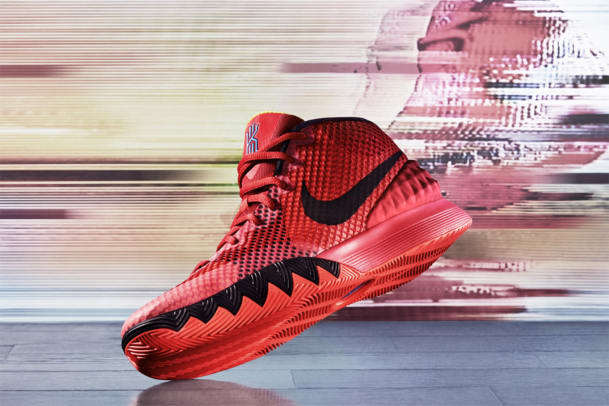 ​