The twists, turns of Robert Carter's long NBA draft road
Robert Carter endured a long, winding road to the 2016 NBA draft, with the south, Georgia Tech and Maryland all shaping him into the player he is today. 
In 1951 Mrs. Warren Bicknell Jr. claimed possession of Sinkola Plantation, named after the three-acre sinkhole found on the property located in Thomasville, Ga. The plantation has been in the same family for over four generations, growing crops and hosting the highest density of wild bobwhite quails in the entire United States.
Neal and Mattie Carter lived on and maintained the Bicknell's plantation, raising their nine children on the farmlands. The kids would fish on the property's pond, play with the hunting dogs and dabble at basketball, bouncing a ball on a slab mixture of concrete and clay dirt. Robert was their first born on the plantation and he eventually towered to 6'2", developing into one of the most decorated basketball players in the history of Thomasville High School. He went on to play collegiately at Miami Dade College and then for Abraham Baldwin Agricultural College in Georgia before a knee injury derailed his career.
​Déjà vu tickled Robert in Dec. 2013, when his basketball protege, his 19-year-old son, Robert Carter Jr., suffered a knee injury of his own. Carter doesn't quite remember the exact incident in question. "I didn't even know I was hurt," he says. Somewhere along the way to Georgia Tech's 58–55 victory over Charlotte in the Yellow Jackets' non-conference finale, the sophomore forward began favoring his right leg. He was a full participant in the following day's practice, taking part in sprints and hoisting jumpers like any other afternoon. Still, Tech trainer Richard Stewart urged Carter to undergo a cautionary MRI. The result: A torn meniscus in his left knee.
• Buddy Hield, best shooter in NBA draft | Bembry carries heavy heart
"I needed to have surgery," Carter says, the deflation still hanging in his voice years later. Doctors forecasts a 6–8 week recovery, effectively wiping out the entire ACC schedule Carter had trained for all off-season, and the sapped muscles engulfing his knee seemed to confirm that prognosis. His first steps on an alter-gravity treadmill fueled a more optimistic goal for Carter, though. Extended hours of resistance training bolstered his knee as well. After four short weeks, he returned to score five points, grab two rebounds and dish one assist in 16 minutes against No. 20 Virginia.
Carter finished the year on a rampage, posting 16.7 points and 8.5 rebounds per game over the season's final six ACC outings. He infiltrated defenses with a more meticulous scoring attack he developed while nursing his injury from the sidelines, and garnered attention from NBA scouts in the process. "I learned more about my team, my offense, ways I could score the ball, things like that," Carter says. "I learned more about the position I was in and how to improve my overall game within the team."
Three years and a transfer to Maryland later, the 6'9", 250 pound Carter has emerged as an attractive second round prospect in June 23's NBA draft. He's impressed league personnel with an overall offensive fluidity—feathery jumper, deft playmaking, a poised pace—that Carter began honing when he was three years old.
• NBA draft rumors: Latest buzz, news | Bender could be NBA sensation
After Robert helped raise his wife's seven children, his only biological child entered the world. In a much quieter home, Robert hoped to to raise a basketball star—a gamer who would far surpass his own career—and plunged a hoop into the grass across the street from their home in Thomasville. Congruent with the humble country life they led, dad stripped off the base of the basket, the black pole simply emerging from the ground and jutting the red, iron rim out over the blacktop road. "I just played in the street," Carter says fondly.
His ball would bounce off the asphalt day or night, rain or shine. Father and son began lessons early. "It was really at three where he started practicing and developing some kind of skills," Robert says. He quickly sprouted to 6'2" by fifth grade, towering over his classmates, and standing eye-to-eye with his father. Carter would shoot on the hoop well past sunset. "He'll be out there 'til one in the morning," his father says. "I had to go out there and get him." The incessant dribbling made sleeping difficult for the Carter's 93-year-old neighbors. "They used to say he's gonna be good because he's out there bouncing that ball," Linda says. Stardom seemed guaranteed.
Carter first flashed greatness at the downtown Everett-Milton Center. He was the tallest player in the YMCA rec league—"He's always been a big kid. Period," Linda says—resembling a high schooler playing amongst 10-year-olds. When he was finished bullying his smaller opponents, he'd dominate on the rec center's ping pong table. "I got really good at that because the first couple times I played, I liked it but I lost. That didn't work for me," Carter says. "I'm really psycho-competitive. Every time I'd play a rec league game, I'd run in there and play. I'd go in there just to whoop people."
After a recent pre-draft workout for the Los Angeles Lakers, Carter and several other NBA hopefuls noticed the ping pong table at the team's practice facility in in El Segundo. He hung 21 on former UConn forward Daniel Hamilton in the blink of an eye. Yogi Ferrell fell victim after a group workout in another city. "I set you up and then I spike the ball so you can't hit it back," Carter says. "Playing against people who don't really know how to play, you just hit it to their back hand and they loft it up to you. You just go crazy."
After Georgia Tech's 2013–14 campaign closed with a second-round loss in the ACC tournament, Carter felt a similar craze. He signed with Georgia Tech mere weeks before his high school graduation, staying close to Linda as she underwent open heart surgery to cure a pulmonary hypertension that had plagued her since birth. Her youngest son stared at a monitor in the waiting room tracking her progress throughout the procedure. "It was the scariest moment of my life," he says. Carter hoped to be a cornerstone of coach Brian Gregory's attempt to recapture Georgia Tech's magic during the early and mid-2000s. Yet after completing the comeback from his meniscus tear, he surveyed his surroundings: The program was far from reclaiming its glory days.
"I didn't think we were doing the things that were necessary to be winners and I don't think everybody really cared as much," Carter says. "Where I'm from, people don't make it in sports, so you have to work all day and all night to make it. At Georgia Tech, guys didn't really love the game like I loved it. When I felt that way, I wanted to try something else out."
A change of scenery meant redshirting, an entire season of watching his teammates from the sidelines just months after Carter's rehab the season prior. Although his one-year purgatory at Maryland morphed into a constructive sabbatical. "We asked him to do a lot, we asked him to be a leader, we asked him to work hard, he changed his body. He was captain of the scout team," says Terrapins head coach Mark Turgeon.
2016 NBA Draft Big Board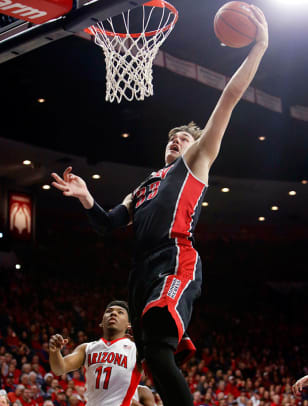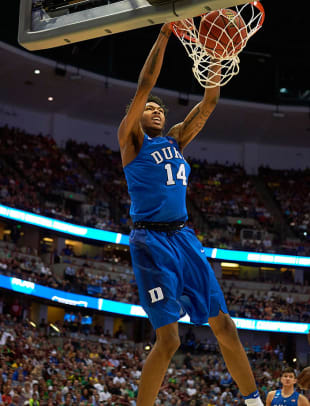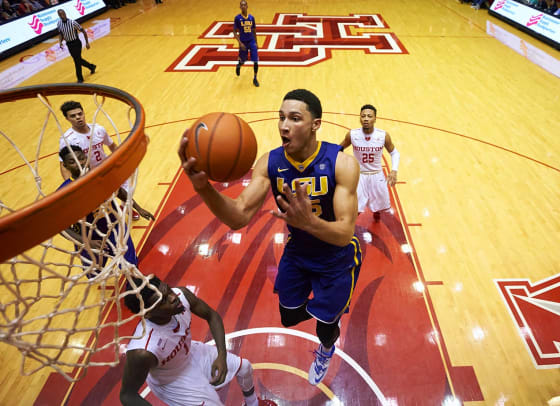 Carter swapped his innate eating habits for baked meats and wholesome vegetables while eliminating carbs. "My mom's an amazing cook, but unfortunately she's a southern cook," Carter says. "Fried chicken, fried pork chops, fried everything." He completed multiple daily workouts with Maryland's director of basketball performance Kyle Tarp, compounding explosive and agility drills with conditioning in the mornings, high-intensity weight training in the afternoons with on-court skill work mixed in between. Before his debut as a redshirt-junior this fall, Carter had dropped 18 pounds.
As Maryland opened the season 15–1, Carter carried over his extensive redshirt workload, constantly pinging the Terps' players' group chat to start late-night shooting exhibitions in the cavernous XFINITY Center. He relished the aura of Big Ten basketball. "It was a bigger environment," Linda says. The Terps ultimately reached the Sweet 16, tasting the success Carter had yearned for.
He wants more, forgoing his senior season to enter the draft. On paper, Carter possess the skillset of a perfect modern-day, playmaking four man and a 7'3" wingspan that should help him overcome the deficiencies he showed defending the perimeter at school. It's a smooth jumper that ultimately has Carter primed for an early second round selection, though. A stroke he perfected across the street, on the black hoop that began rusting years ago.