John Harbaugh: Family not encouraging Jim to take Michigan job
Ravens head coach John Harbaugh is disputing a report that said his family is steering 49ers head coach Jim Harbaugh to take the vacant Michigan job
Baltimore Ravens head coach John Harbaugh is disputing a report that said his family is steering San Francisco 49ers head coach Jim Harbaugh to take the vacant Michigan job. 
Jim Harbaugh is not expected to return to the 49ers next season, even though he has one-year remaining on his contract. 
Michigan has reportedly offered Harbaugh a six-year contract, worth as much as $48 million, to return to his alma mater. 
Sports Siblings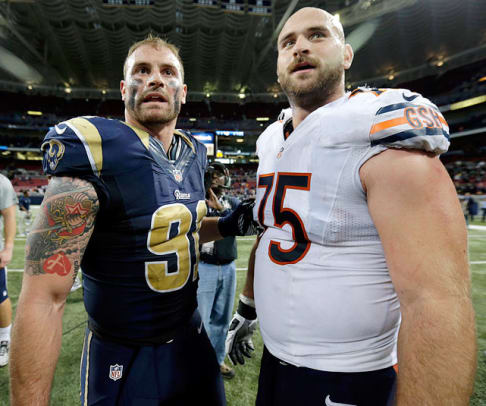 John Harbaugh says he doesn't know where the reports came from about his family trying to steer Jim to Michigan.
"The report that says that his family is encouraging him to go to Michigan by Adam Schefter is absolutely incorrect," John Harbaugh said. "There's been no family that I know of that has given him any advice at all. That's a personal decision, that's his to make. And that's just absolutely false."
Harbaugh has refused to offer any thoughts about his coaching status with the 49ers or rumors about him taking the Michigan job, saying, "As you know, I only talk about the job that I have." 
San Francisco 49ers general manager Trent Baalke said that Michigan did reach out to the team about its interest in Harbaugh.
- Scooby Axson