MMQB: Cardinals Secure 6–0 Status Despite Unusual 48 Hours
Kliff Kingsbury and Vance Joseph explain Arizona's eventful weekend in Cleveland. Plus, how the Jaguars avoided their 20th consecutive loss with late-game decision-making, an interesting Ravens defense that's gaining steam and more.
Kliff Kingsbury may have been 2,000 miles away. But to all the Cardinals players and coaches on the other end of the Zoom feed on Saturday night, he might as well have been right there with them in the team's Cleveland hotel. And that's not only because they were all on Zoom anyway, since nothing could be in person, per NFL-mandated intensive protocols enacted after Arizona turned up a handful of positive tests at the end of last week.
It was also because his message drilled home a simple point that quickly alleviated the shock of a football team losing its head coach the day before a game.
"He told them that we had worked for this," defensive coordinator Vance Joseph told me on Sunday night. "And that the work was already done."
No one in Arizona asked for 2020 to rear its head again, with the Cardinals' 2021 season going the way it has. But if the pandemic's shown us all one thing, it's that COVID-19 doesn't mind being an unwelcome guest at an inopportune time. So it was that Chandler Jones and a couple of executives returned positive tests last week. That sent Arizona into the intensive protocols, and on Friday, resulting daily testing turned up positive tests for Kingsbury, quarterbacks coach Cam Turner and defensive lineman Zach Allen.
Kingsbury received the news about his own test on Friday afternoon.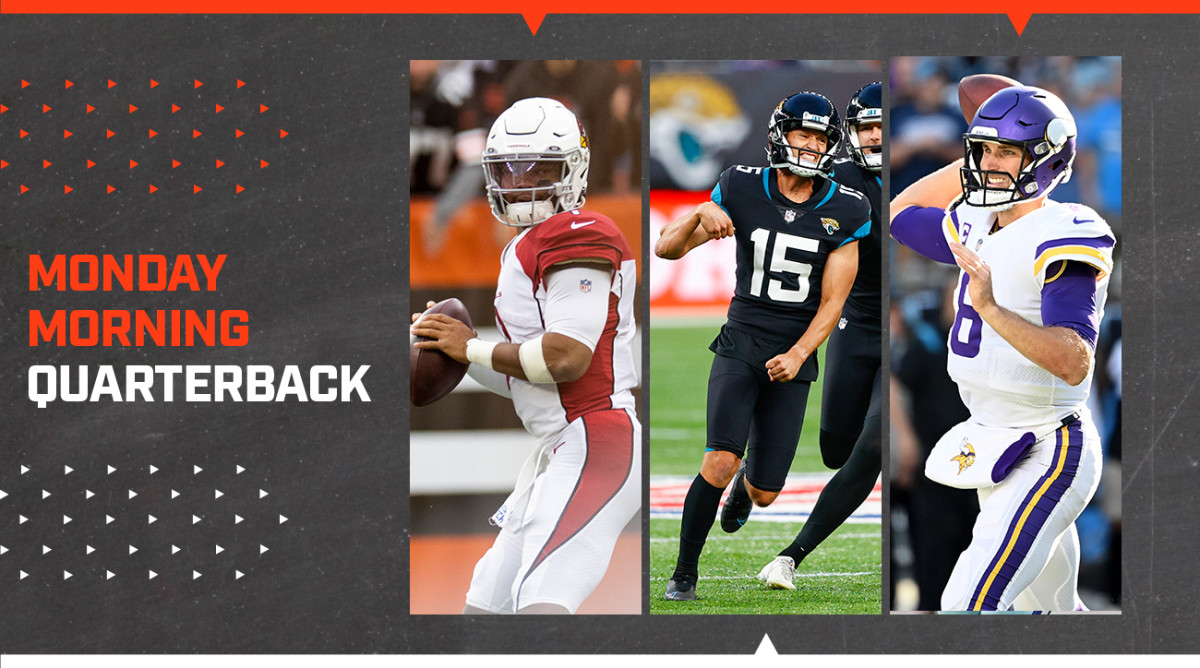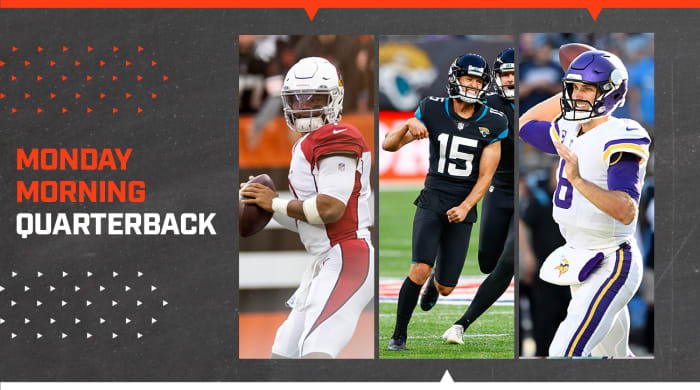 About 48 hours later, Arizona backup quarterback Colt McCoy was taking knees and Kingsbury's Cardinals were salting away a 37-14 road rout of the favored Browns.
In between, there was a real-life scramble drill by the coaching staff on Friday, decisions made on splitting responsibilities that night, changing travel plans and a couple more rounds of tests that led to just one more player being shelved in Cleveland. Then, there was a game played, and a team that found out just a little more about itself and how far it's come in getting from 5–0 to 6–0.
And after that, owner Michael Bidwill brought Kingsbury into the winning locker room via FaceTime, and the players exploded when they saw their coach.
Kingsbury smiled. He didn't say much. He didn't have to, of course.
What he'd said on Saturday night had come true. By the time all hell broke loose on the Cardinals, the work was done and Kingsbury's team was ready to show the NFL, again, just who it was. Most of all, they were ready for whatever came their way.
"I'm just really proud of how they all rallied together and got it done," said Kingsbury, via text from Arizona on Sunday. "Nobody even blinked. Just went out there and got the win."
---
This Sunday may have lacked the theatrics of the last few NFL Sundays. But there were more than a few good storylines to cover. And we'll try and cover them all in the Week 6 edition of the MMQB. Inside this week's column, you'll find ...
A rundown of the late-game decision-making that got Urban Meyer's Jags their first win.
A look at where the Raiders are coming off a tumultuous week.
A Ravens defense gaining steam, a Cowboys team winning ugly and Kirk Cousins starring.
And, of course, all the news notes you can handle. But we're starting in Cleveland, with the Cardinals' stunning destruction of the Browns under very unusual circumstances.
---
Joseph was already home when he got word from Kingsbury on Friday afternoon, a little bit after the staff had finished work for the week ahead of Saturday's trip to Ohio. Kingsbury was already in what Joseph calls "fix it" mode—both arranging for the staff to divvy up his responsibilities and putting together a call sheet for the offensive coaches that would help them call the game as he would have.
The offensive coaches, sans Kingsbury and Turner, returned to the office after dinner on Friday, to go back over the gameplan and playsheet, so their handling of Sunday would sync with Kingsbury's. And then Saturday morning, Joseph wound delivering the team the news, with a message that was similar to the one Kingsbury would give them that night.
"It's our job to coach these dudes and give them good plans, but once it hits Saturday, Albert, it's a player's game," Joseph told me. "So thank god that Kliff didn't pop until Friday because the work was done. Once it's Saturday and Sunday, man, the players play. I told them Saturday, 'Look, leaders lead. Ballers, you guys go ball. And coaches, you coach.' It's Saturday. It's on. The plan's already done. All the work was in, so again, it was our job to keep it as normal as possible and to allow those guys to play good football."
So Joseph would take the reins as far as being the voice in front of the room on Saturday and Sunday. Special teams coach Jeff Rodgers, who's very involved in game management anyway, would handle the big-picture decisions in that department, and carry the red challenge flag. Both Joseph and Rodgers would maintain their normal responsibilities in leading the defense and special teams, respectively.