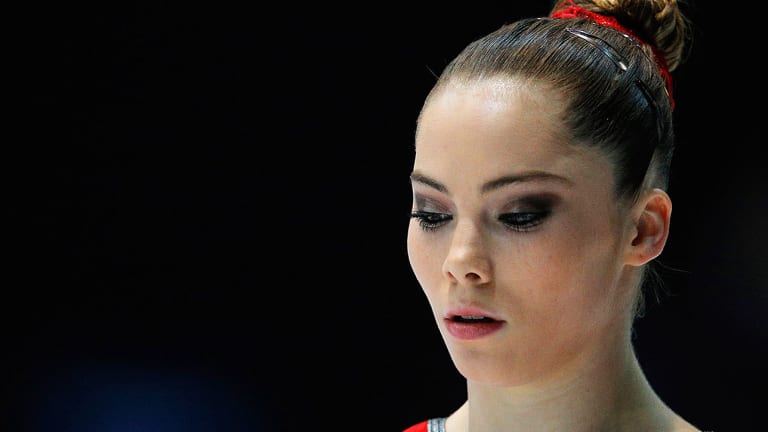 USA Gymnastics Announced it Won't Fine McKayla Maroney for Speaking Out, But Maroney's Attorney Says USAG Can 'No Longer Hide Its Misdeeds'
McKayla Maroney was not one of the survivors to give a victim impact statement at Larry Nassar's hearing. She signed an agreement with USA Gymnastics that would call for a $100,00 fine if she spoke out about her abuse, a fine that Chrissy Teigen has offered to pay. USA Gymnastics says it "has not and will not seek any money" from Maroney.
Former USA Gymnastics and Michigan State doctor Larry Nassar was back in court on Tuesday for the first of four days of victim-impact statements before he is sentenced on seven counts of criminal sexual conduct in Ingham County.
Two-time Olympic medalist McKayla Maroney was not among those who gave statements. Four months after coming forward as a survivor of Nassar's abuse, Maroney may not have the opportunity to speak at all because of a nondisclosure agreement that she signed as part of her settlement agreement with USA Gymnastics in December of 2016. The agreement included a confidentiality clause, which imposed a $100,000 fine if Maroney were to speak out about the abuse.
The coverage of the sentencing hearing attracted attention from model Chrissy Teigen, who offered to pay that $100,000 fine in order to allow Maroney to speak at Nassar's sentencing.
In response to Teigan's offer, Maroney released the following statement through her attorney on Tuesday afternoon.
"I'm not on social media right now, but I wish I was for this! I'm shocked by your generosity, and I just want you to know how much hope your words bring to all of us! I just can't get over the fact that someone I don't personally know is sticking up for me, let alone a strong woman that I've looked up to for years!

Thank you Chrissy, you're so inspiring, and things are starting to change because of people like you! Just saying that was worth the decision to speak up regardless of a fine. You're heart pure gold. God bless. All my love, McKayla"
USA Gymnastics announced Tuesday night that the organization "has not sought and will not seek any money from McKayla Maroney for her brave statements made in describing her victimization and abuse by Larry Nassar, nor for any victim impact statements she wants to make to Larry Nassar at this hearing or at any subsequent hearings related to his sentencing. This has been her right and USA Gymnastics encourages McKayla and anyone who has been abused to speak out."
Maroney filed a civil lawsuit in California state court last month against Nassar, USA Gymnastics, Michigan State and the United States Olympic Committee. Maroney's attorney, John Manly, gave the following statement to Sports Illustrated on Tuesday night:
"USA Gymnastics finally acknowledges that the gag order they forced on Ms. Maroney and her attorney was unenforceable. Sadly, USA Gymnastics continues to make misrepresentations about Ms. Maroney. They say McKayla has "always had the right to speak." Not true. Under the agreements terms she could not speak in court unless subpoenaed.  She could not even have her statement read without fear of a lawsuit against her by USAG. A victim impact statement is a voluntary act. It's not a subpoena. 

Let's be clear.  The only reason this statement was issued is because people were outraged at USAG's behavior toward Ms. Maroney and her family.  So outraged that people were kindly offering to pay the six figure USAG penalty so McKayla could speak. Everyday Americans get that no one should be silenced about child molestation. This is especially true when the abused is a young athlete who competed in the Olympic Games for our country and brought honor and dignity to our nation. It is truly sad that USA Gymnastics and the USOC didn't and don't get it.  They have no choice to relent because the cleansing sunlight of truth is shining upon them and they can no longer hide their misdeeds."
Nassar's sentencing hearing continues on Wednesday. Up to 98 women and girls are expected to speak during the hearing, which is scheduled to go through Friday.